West Point Cadets stormed the field of the 123rd Army/Navy game after West Point beat the Naval Academy in double overtime – the first ever overtime in the game's history – on Saturday at Lincoln Financial Field in Philadelphia, Pennsylvania.
The academies' football rivalry is one of the longest-running and most traditional in American sports, with their annual matchup nicknamed "America's Game." They've had seven tie games since 1890, but none since 1996, when the NCAA eliminated tie games in favor of overtime.
The Black Knights and Midshipmen entered overtime with tied scores of 10. Army made their first offensive touchdown of the day, followed by a corresponding Navy touchdown, triggering double overtime. Army took the game in double overtime with a 39-yard field goal, finishing at 20-17.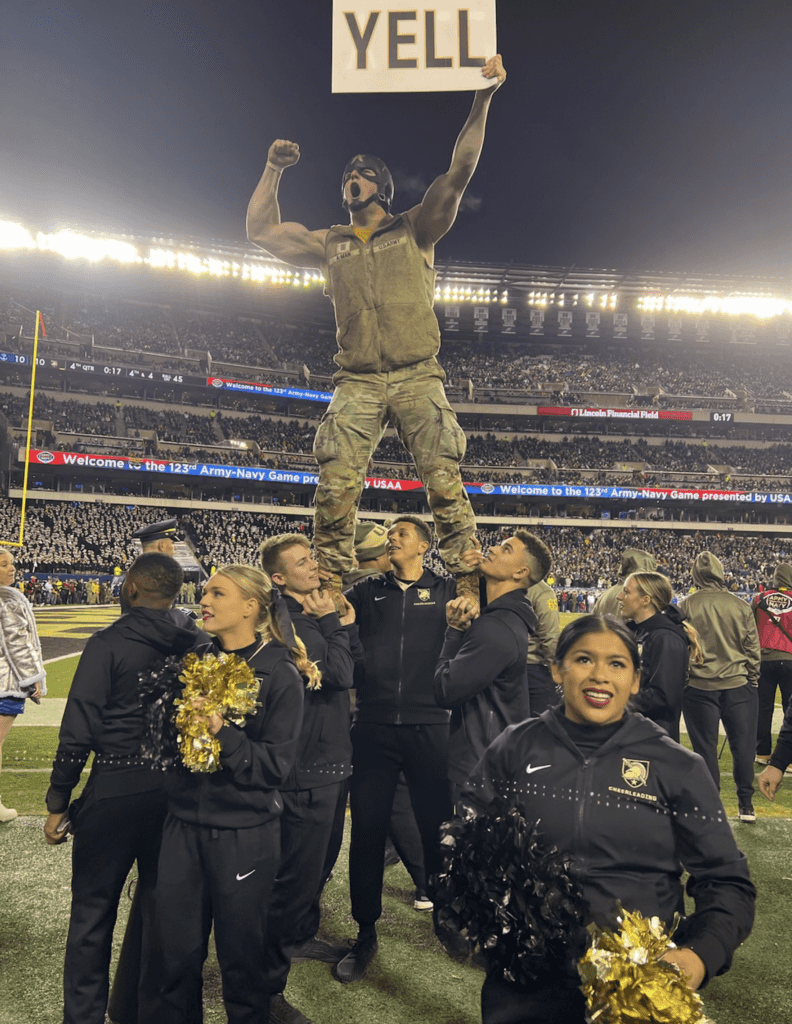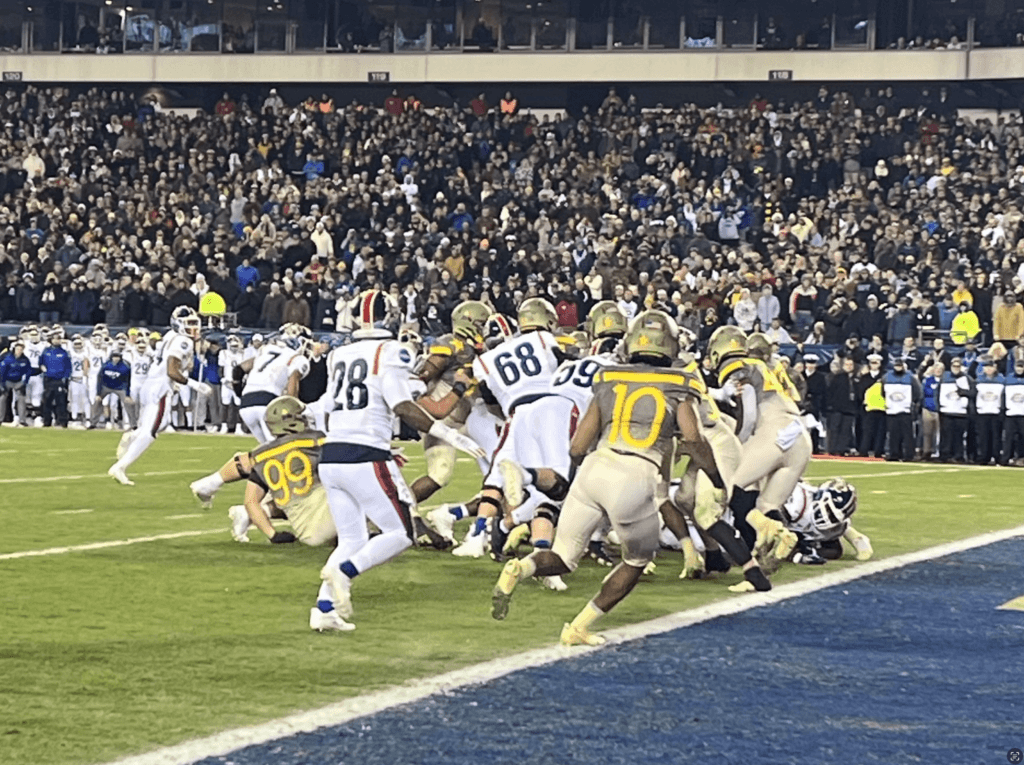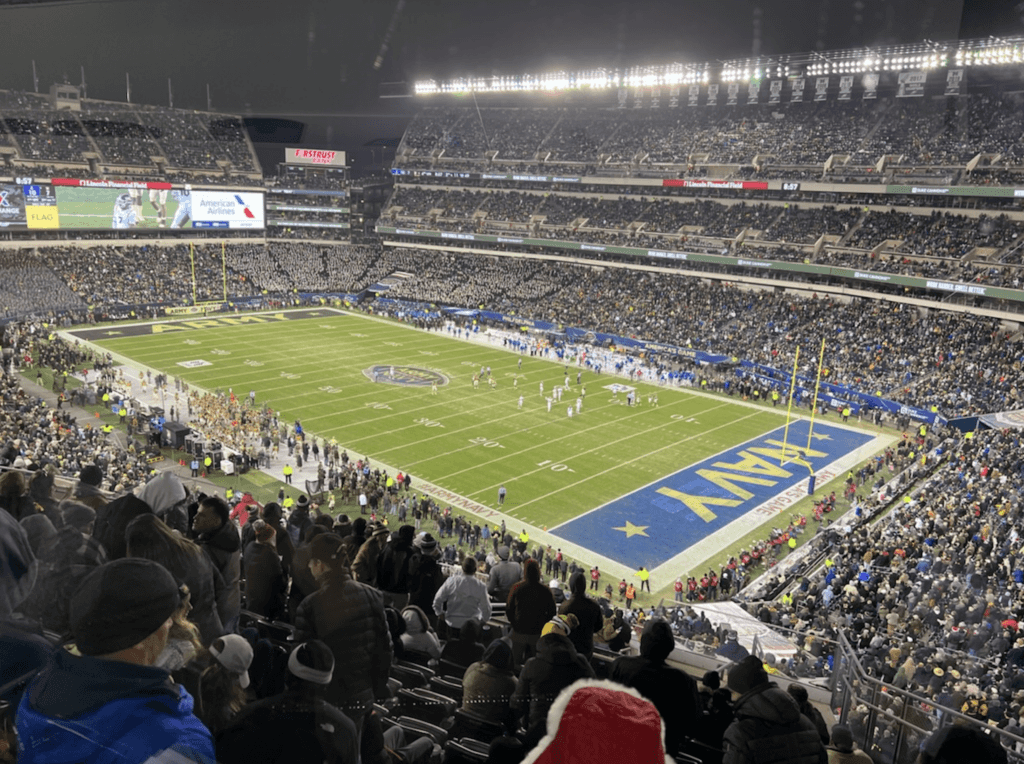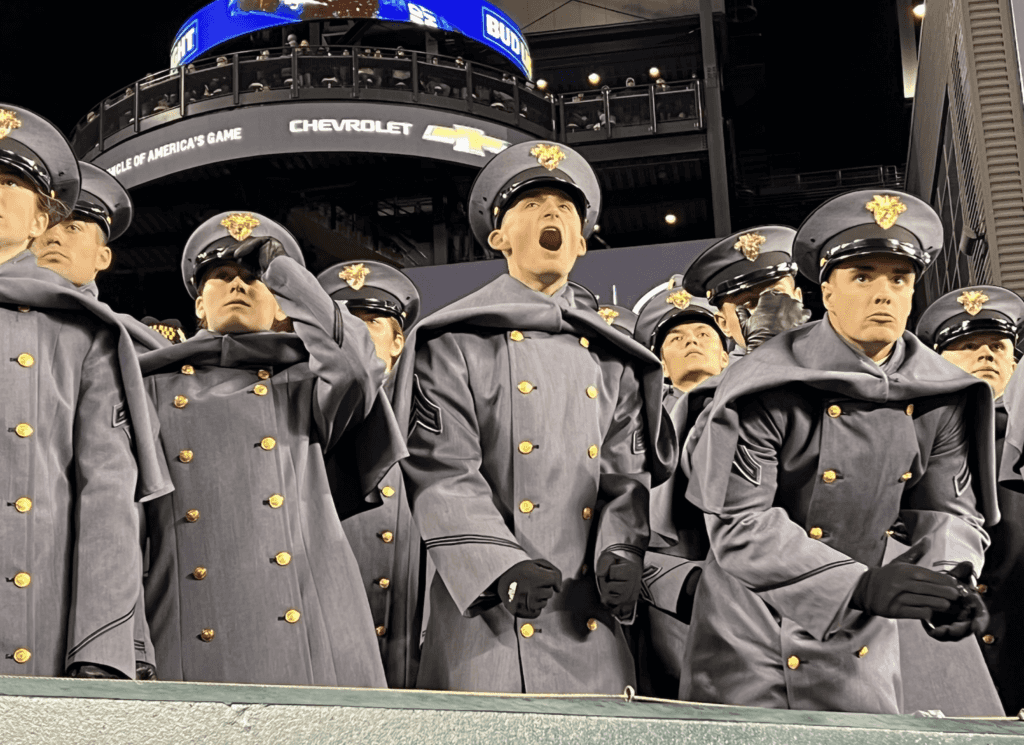 After a scoreless first quarter, Navy had put three points on the board with a field goal, surpassed late in the second quarter by a Black Knights touchdown. Navy got their own touchdown late in the third, bringing them up 10-7. With two minutes left in the fourth quarter, Army tied the game up with a field goal.
Attendance at Lincoln Financial Field totaled 69,117, according to Navy sports reporter Bill Wagner.
Heading into this year's game, the Midshipmen were favored by 2.5 points with the over/under of total points scored being 32, according to Action Network. Navy entered with a season record of 4-7, while Army was 5-6.
Army led the game 7-3 at half-time, which saw musical entertainment provided by "The Army Rock Band."
Just before kickoff, the West Point and Naval Academy glee clubs sang the National Anthem. The Black Knights and Midshipmen ran onto the field as Navy F/A-18E Super Hornets and Army Chinook, Blackhawk and Apache helicopters made the traditional flyover.
For the traditional pre-game "march on," Naval Academy students — collectively known as the Brigade of Midshipmen — took formations in the field and made their presence known.
This year, the Naval Academy's custom NASA-themed uniforms honored its history of graduating future astronauts. And West Point's dirt-flecked gray-and-green uniforms honored the soldiers of the 1st Armored Division during World War II.
Starting the day before the game, students from the rival academies competed in a tug-of-war, relay race and other contests in the USAA Patriot Games. Army cadets won all but one of those, losing only in a competition to see who could do the most pull-ups in five minutes.
Across 123 games played over 132 years, Navy has won eight more times than Army. The Navy has been dominant since 2000, losing only five times. After a 14-year losing streak, Army seized the reins, winning from 2016 to 2018 and again in 2020.
Army has now won five of the last seven games of the series.