On Monday, the U.S. Naval Academy gave its first look at the special uniforms its football team will wear when they go up against the U.S. Military Academy in the Army-Navy game next month. The special helmets and jerseys pay tribute to the National Aeronautics and Space Administration (NASA).
According to the academy, fifty four U.S. of its graduates have gone on to become astronauts in the U.S. space agency, the most of any institution.
The overall uniform, which was developed by Under Armor, is a white suit with red stripes that are reminiscent of the suits NASA astronauts use on spacewalks.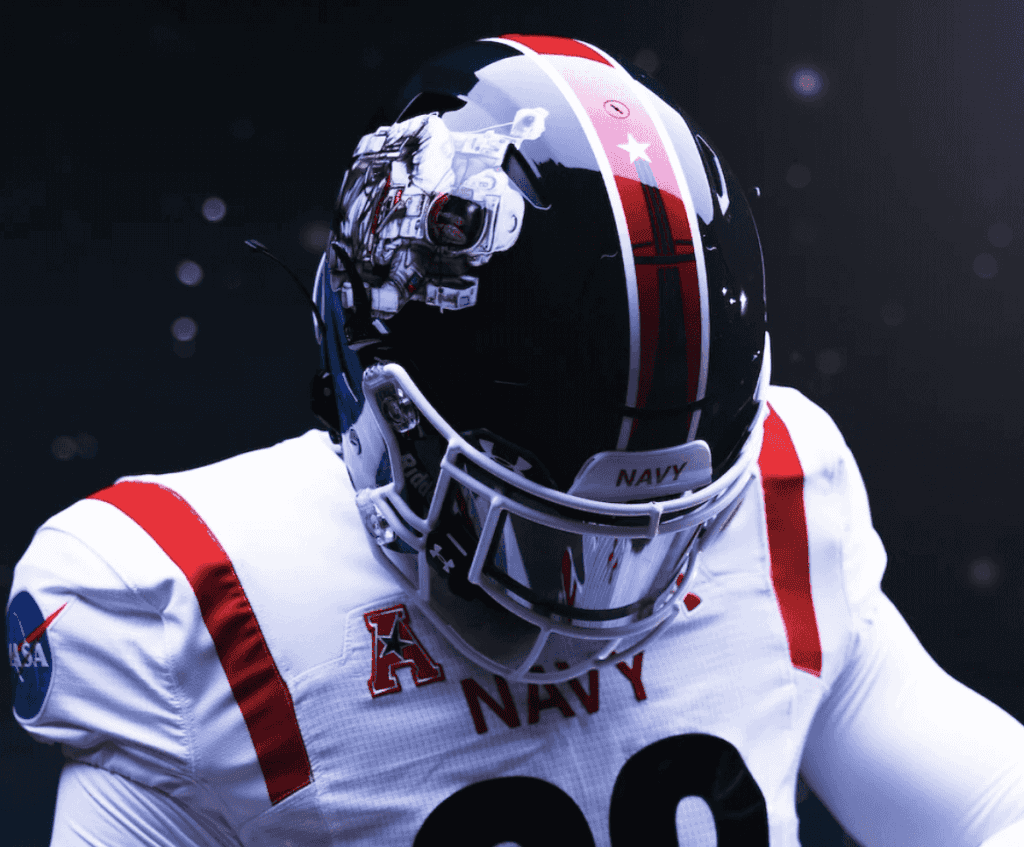 The uniform pays a specific tribute to Naval Academy graduate Bruce McCandless II, who holds the distinction of having completed the first ever untethered spacewalk.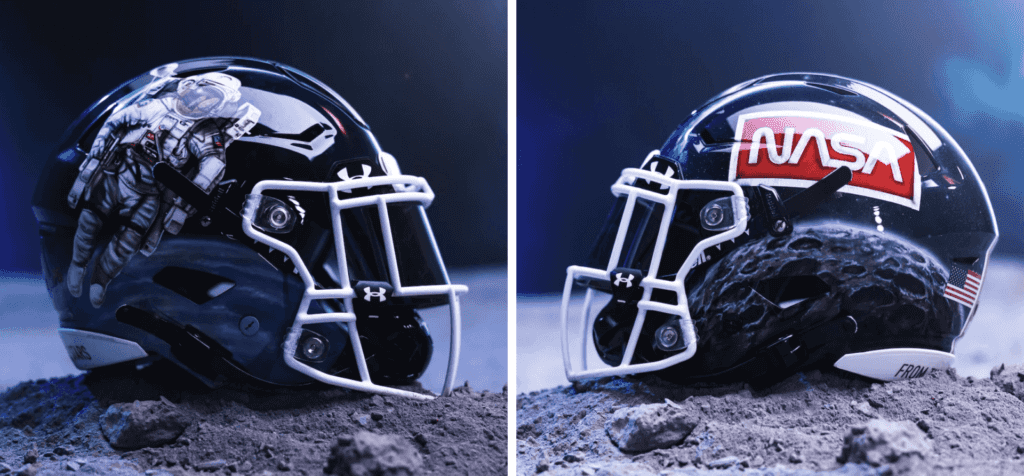 The football uniform's helmet features a hand-crafted painting of McCandless' untethered spacewalk, with the Earth in the background. On the reverse side of the helmet is the classic NASA logo. The back of the helmet includes a decal that reads "From the Sea to the Stars."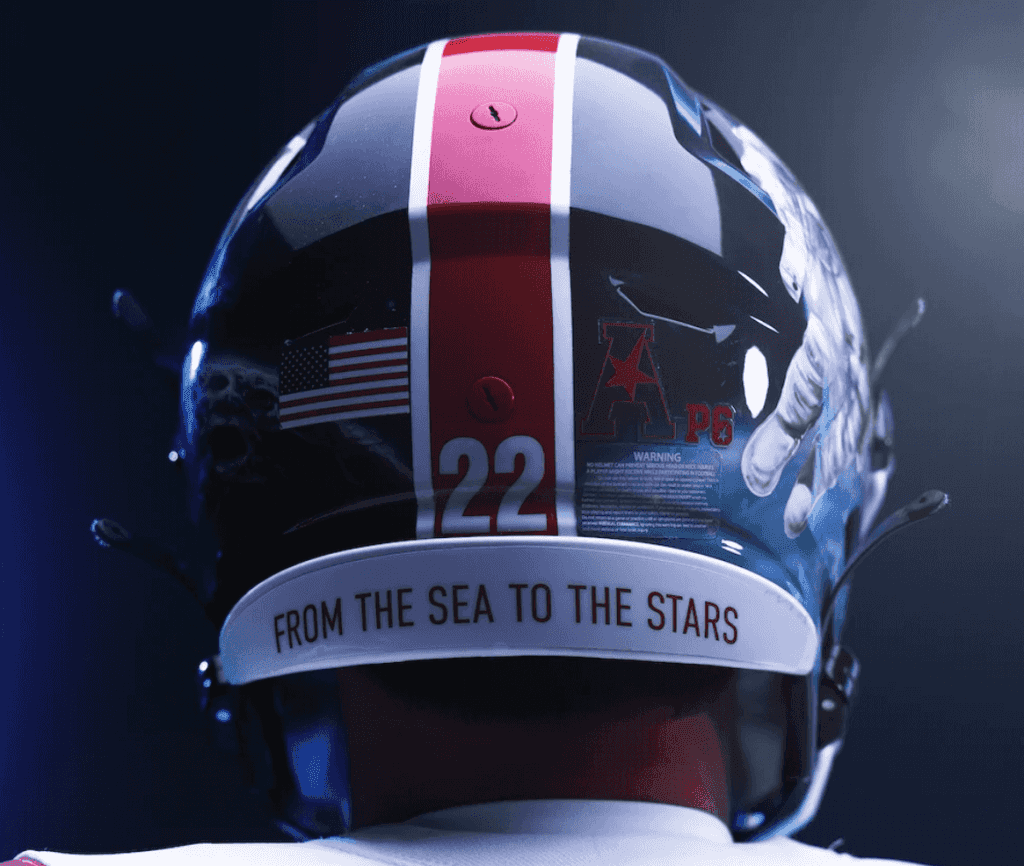 The gloves and side panels of the uniform pants both feature the NASA astronaut pin. Astronauts receive a silver version of this pin after completing their basic training and a gold version of the pin after completing a spaceflight mission.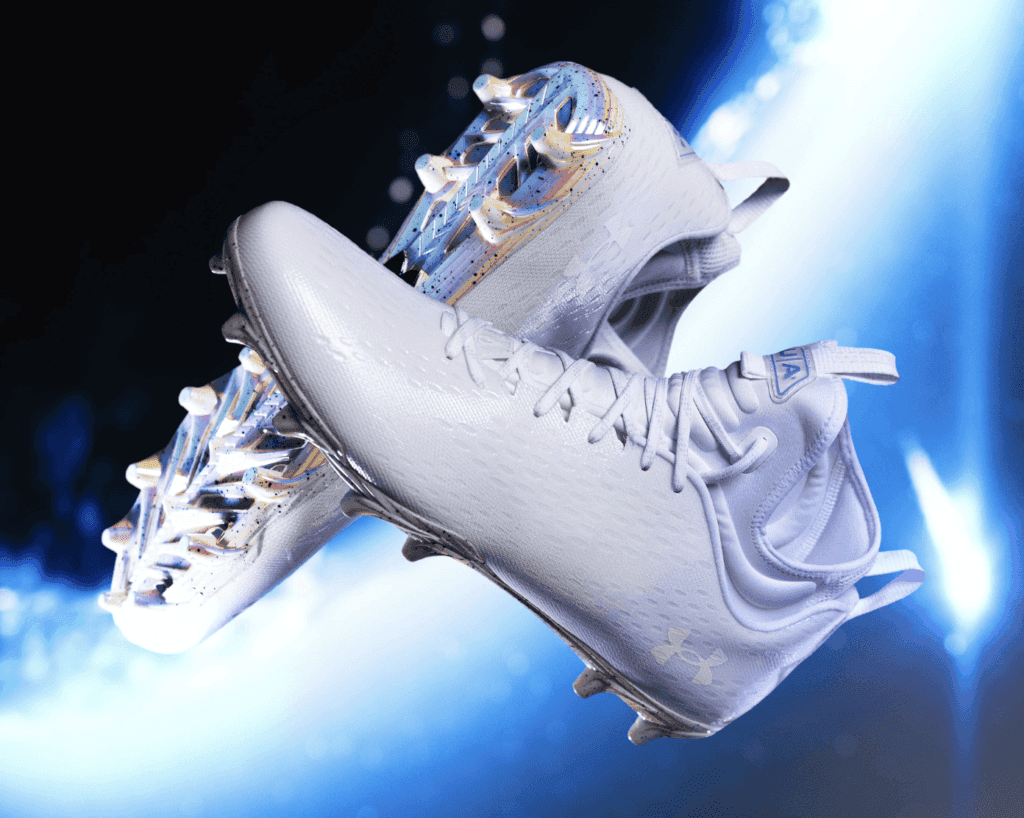 The white cleats of the Navy uniform are also inspired by the white boots of the NASA spacewalk uniform. The socks are blue with a red navy word mark inside of the NASA "worm" logo patch.
Naval Academy graduate Alan Shepard was one of NASA's first seven astronauts and became the first American in space on May 5, 1961. Shepard's second space flight was on the Apollo 14 moon mission on Feb. 5, 1971, during which he completed two moonwalks.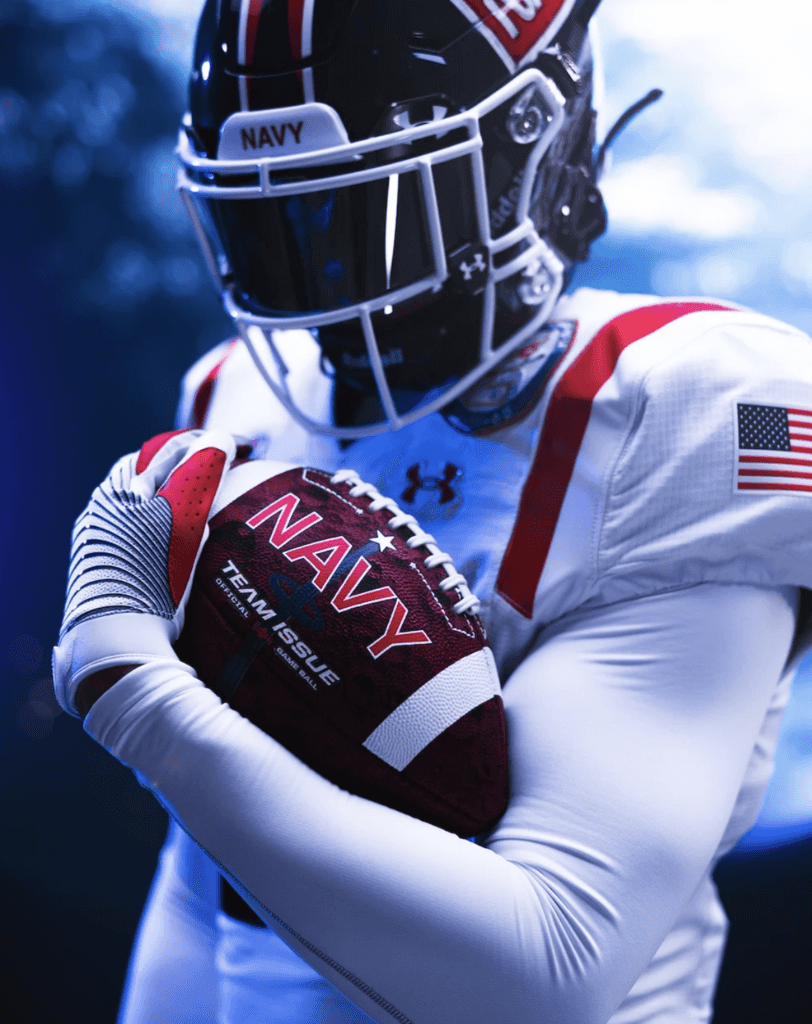 Both the Military Academy and the Naval Academy have a tradition of creating special uniforms for the annual Army-Navy game. Last year the Naval Academy paid tribute to its aviation career paths and its F/A-18F Super Hornet fighter jets, while Military Academy paid tribute to the first Army Special Forces units that went into Afghanistan after the Sept. 11, 2001 terrorist attacks.
This was a breaking news story. The details were periodically updated as more information became available.