The Democrat-controlled House Intelligence Committee is preparing its findings after numerous hearings on the potential impeachment of President Donald Trump.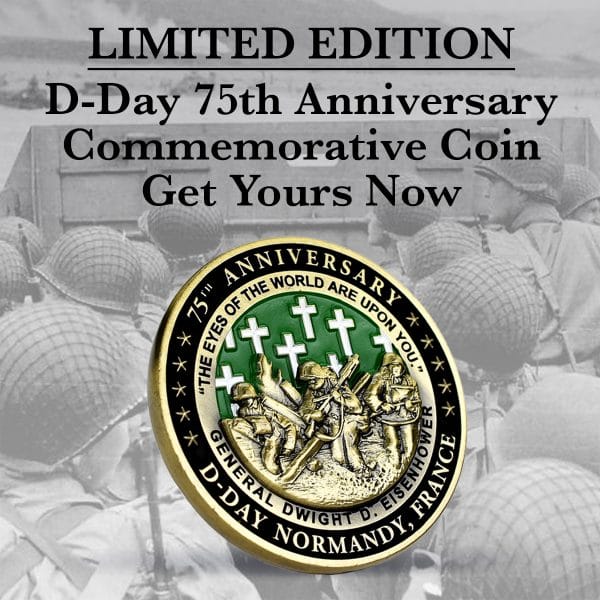 Get the most beautiful D-Day 75th Anniversary Commemorative Coin on the market, here
Chairman Adam Schiff signaled Monday he had begun compiling hundreds of pages of documents and testimony into a report highlighting points where Trump may have engaged in an effort to bribe or pressure the Ukrainian government to investigate former Vice President Joe Biden. According to the Associated Press, the committee's report may be ready by as early as next week.
"We have uncovered a months-long effort in which President Trump again sought foreign interference in our elections for his personal and political benefit at the expense of our national interest," Schiff wrote in a Monday letter to his congressional colleagues.
"As the evidence conclusively shows, President Trump conditioned official acts—a White House meeting desperately desired by the new Ukrainian president and critical U.S. military assistance—on Ukraine announcing sham, politically-motivated investigations that would help President Trump's 2020 reelection campaign," the letter continues.
The House Intelligence Committee wrapped up its rounds of witness testimony last week, but the report may bolster additional hearings set to begin in the House Judiciary Committee in December.
Schiff concluded his letter with a call to his colleagues to "find guidance from our oath of office to protect and defend the Constitution."
"I hope that all of you and your families have a restful and reflective Thanksgiving holiday," Schiff wrote.
A report may include the testimonies of 17 closed-door witness depositions and five public hearings on impeachment. The report may then be provided to House Judiciary Committee Chairman Jerrold Nadler.
The House Intelligence Committee may still hear additional testimony, including that of John Bolton, the president's former national security adviser. According to one witness, Fiona Hill, Bolton was on the outs with the Trump administration and referred to a "drug deal" being arranged by Trump's personal attorney, Rudy Giuliani.
Democrats have pointed to the various witness testimony and a transcript of Trump's July 25 phone call with Ukrainian President Volodymyr Zelensky as evidence supporting their case for impeachment.
The transcript did include an exchange where the two presidents discussed a video where Biden discussed pressuring the firing of a Ukrainian prosecutor investigating the gas company, Burisma, where his son Hunter Biden worked. In the call, Trump asked Zelensky to "look into" the matter, but no mention of a proposed deal swap appeared to be brought up.
Republicans on the committee have largely focused on the witnesses denying a quid pro quo arrangement between Trump and Zelensky.  They have also suggested aid was ultimately released to Ukraine without a clear indication from Trump as to the reason for its initial hold up.
The case for Trump's impeachment may clear a vote in the House of Representatives, where Democrats hold a majority. It is still unclear how the Republican-controlled Senate would then handle the case against Trump.
"The only prediction I can make is that I can't imagine a scenario under which 67 members of the Senate would remove the president from office in the middle of a presidential election," Senate Majority Leader Mitch McConnell said at an event in Kentucky on Monday.