A second NYC IED bomb has been found in New York City a few blocks from where the first IED exploded and injured 29 people. The bomb did not detonate.
The second bomb is a pressure cooker just like the Boston bombing that occurred at the Boston Marathon on April 15, 2013. This second NYC bomb comes on the heels are a New Jersey pipe bomb that exploded at a Marine charity race that did not harm anyone due to the race start time being delayed.
Here is a photo of the second NYC bomb. You can see the wires and cell phone taped to it.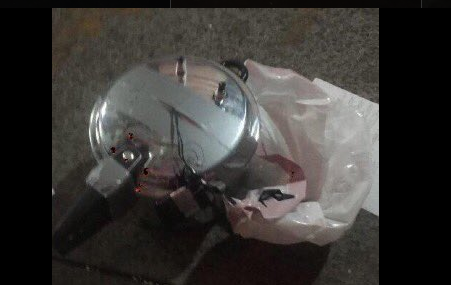 This pressure cooker has "wires sticking out of it with a cell phone taped onto it and some paper with some writing on it." according to CNN and officials who now have a picture of the bomb.
Read about the first NYC IED here.
Read about the Minnesota mall mass stabbing here.
More details to come as details are released.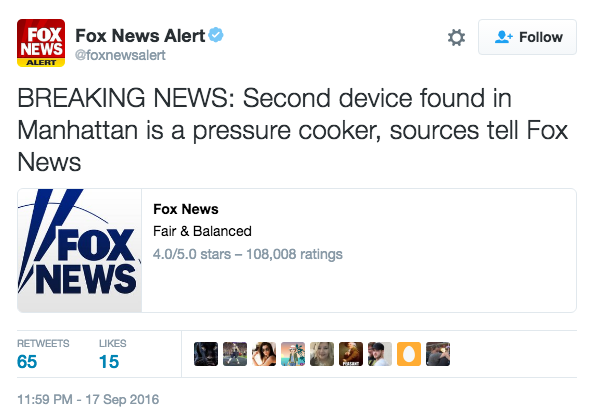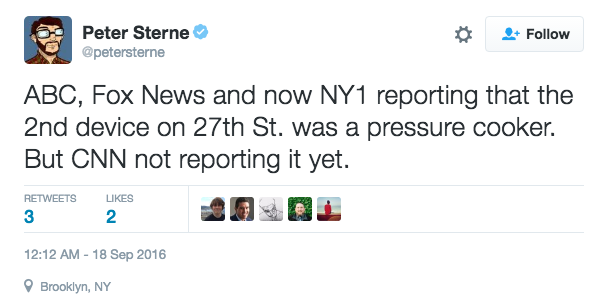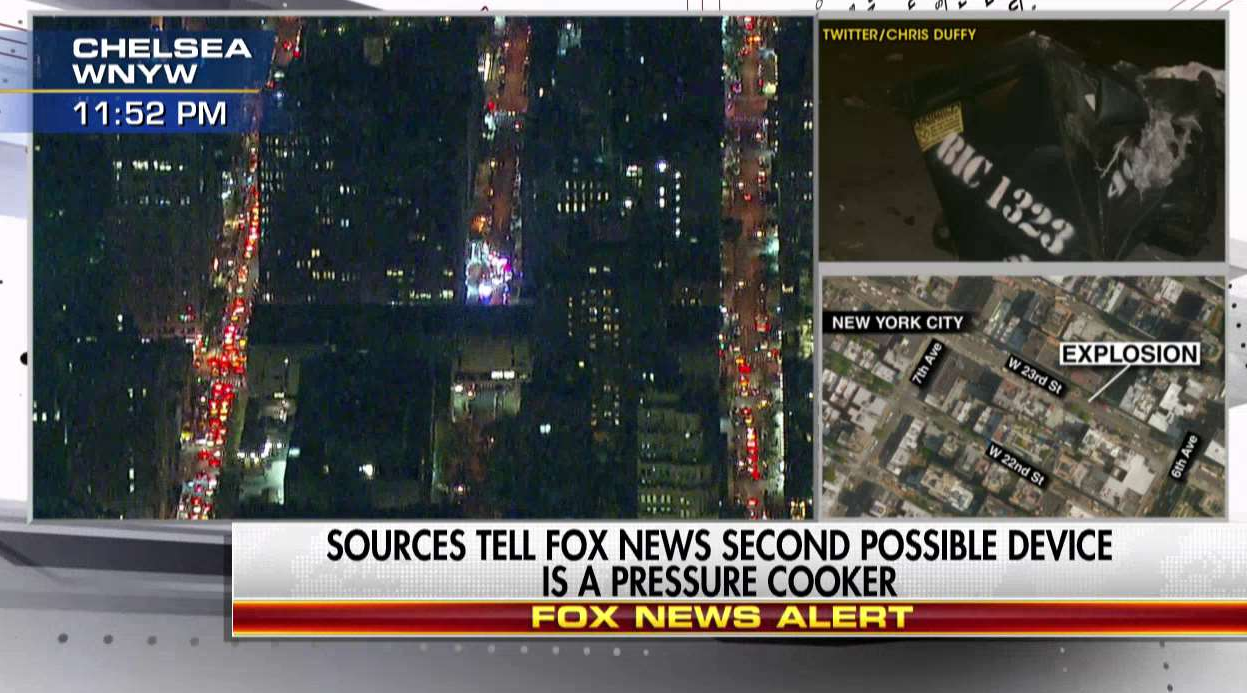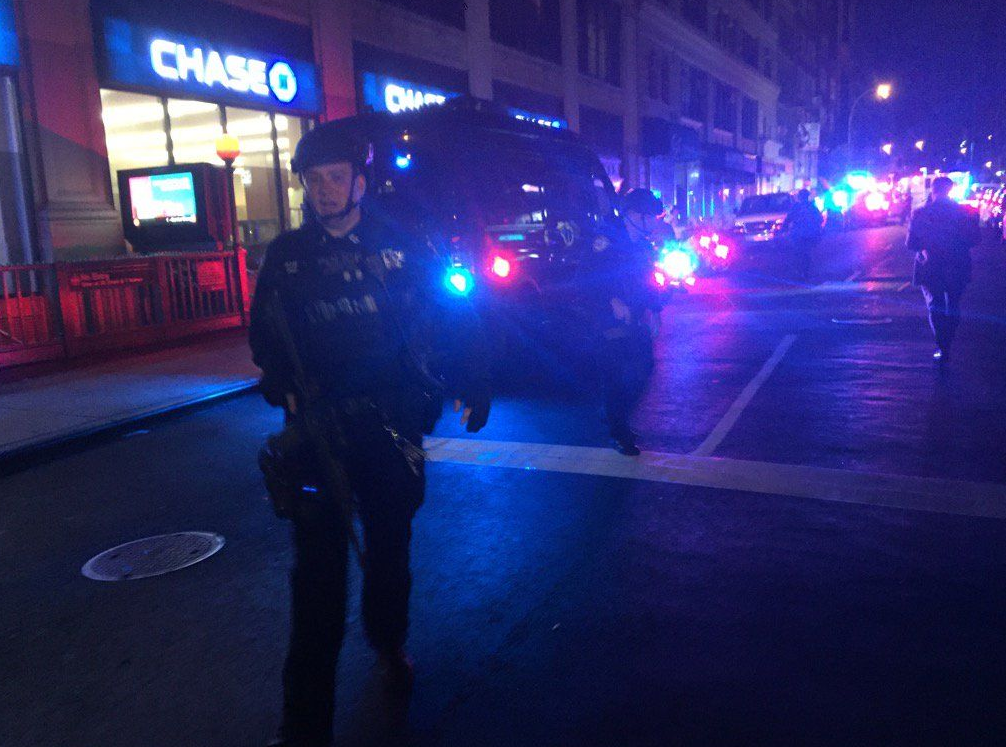 [revad2]