This is a breaking story – please stay tuned for updates.
[UPDATE 12:01pm Sunday EST]: All victims have been released from the hospital.
[UPDATE 12:23am Sunday EST]: A second bomb has been found a few blocks away and is reported to be a pressure cooker just like what was used in the Boston bombing. Authorities are saying that fragments from the explosion that are in victims' skin will provide crucial information about what kind of explosion occurred. This comes after a NJ IED exploded Saturday morning, a second NYC IED pressure cooker bomb has been found and a mass stabbing at a Minnesota mall.
Read about the second NYC IED here.
Read about the Minnesota mall mass stabbing here.
[UPDATE 11:27pm EST]: NYC Mayor DeBlasio says that the IED was an "intentional act."
There are 29 injured by an IED explosion on West 23rd Street and 6th Avenue in lower Manhattan. There are very few details at this time. Initial ground reports have FDNY personnel telling journalists on the ground that it was an IED but that is unconfirmed. There is also a construction site near the explosion and some are speculating that the explosion could be a result of construction materials somehow mixing and exploding which would be a gross violation of NYC regulations. All possibilities are being considered right now.
This is the second unexplained IED explosion today. This is after earlier today and IED exploded at a Marine charity race in New Jersey with other multiple devices failing to explode. Read more about the earlier IED explosion today here.
The bomb occurred outside the "Associated Blind Housing."
The blast was large enough to blow out windows in buildings around it and also blow out car windows in the area. The explosion was "deafening" according to eye witnesses.
FDNY has ruled out it being a gas explosion and no injuries are life threatening.
The United Nations General Assembly is this upcoming week which tends to draw a lot of global attention as all the world's leaders go to New York City.
From the pictures of the scene it seems to be a much larger bomb than earlier in Seaside, New Jersey at the Marine charity race.
Bomb sniffing dogs are now scouring the NYC area.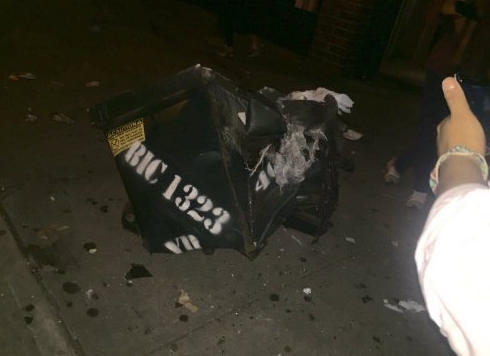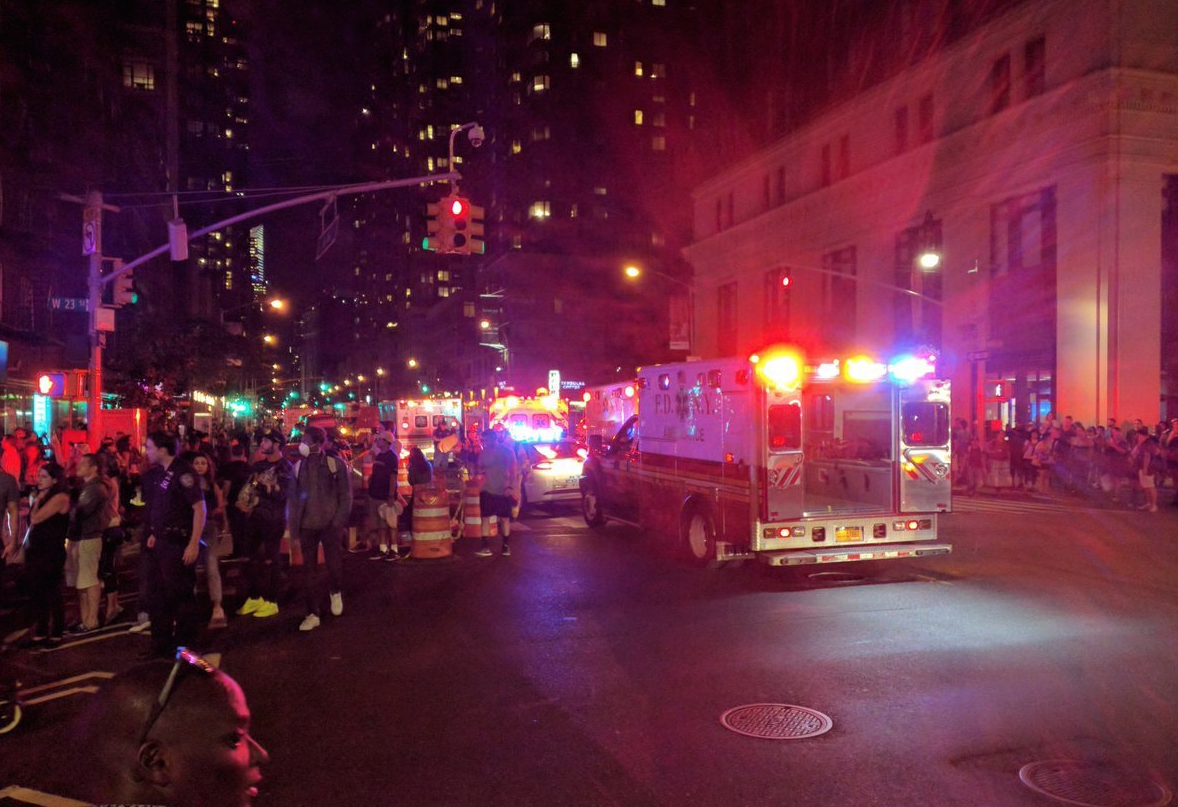 [revad2]