For the second year in a row, Rep. Pramila Jayapal (D-WA) posted on Twitter a tribute to the "people who were killed" on 9/11 with a death toll that included the 19 terrorists. As of Monday morning, Jayapal had deleted her 2022 tweet, while the 2021 tweet remained visible for a few hours until it too was deleted.
ALERT: Here are US nuclear explosions you've never seen before
"Today we remember the 2,996 people who were killed on 9/11 and all those who lost their lives while serving our country in the forever wars that followed," both tweets stated. The tweets each included a photo of the twin towers with the phrase "Never Forget."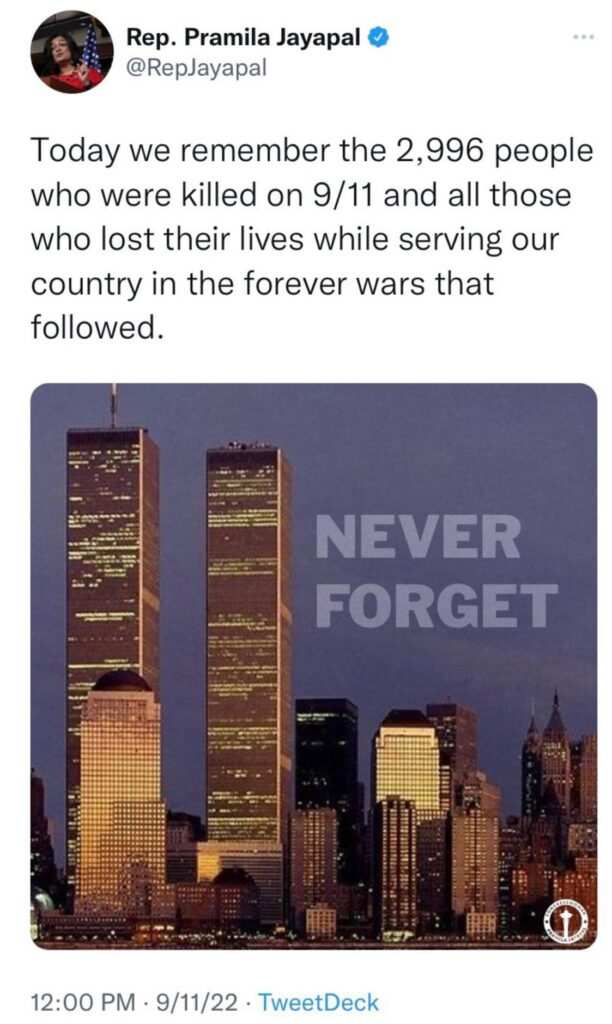 There were 2,977 victims of the terrorist attacks on Sept. 11, 2001. The death toll that Rep. Jayapal repeatedly posted includes 19 terrorists who also died in the attacks.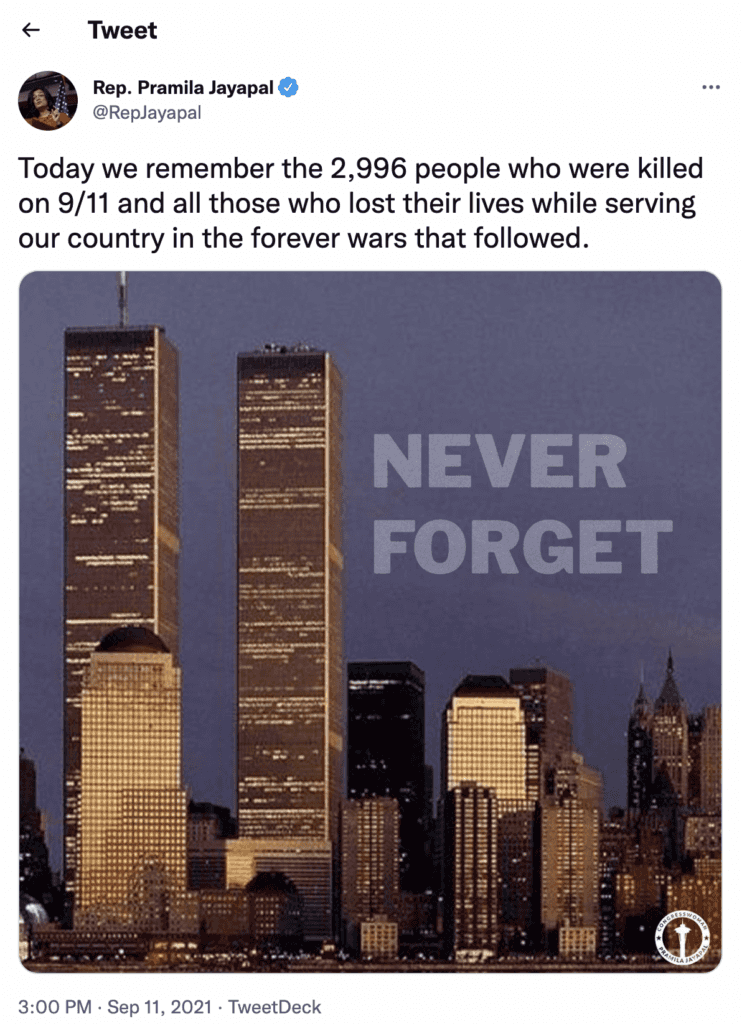 It is unclear why the congresswoman used a death toll that included the terrorists who perpetrated the attacks. Rep. Jayapal's office did not immediately respond to American Military News' request for comment.
Also on Sunday, President Joe Biden delivered a speech at the Pentagon recognizing the victims of the attacks.
"When future generations come here to sit in the shade of the maple trees that shelter the memorial have grown tall and strong with passing years, they will find the names of patriots. They will feel the connection…and how our country was forever changed," Biden said. "I hope they will think about all those heroes. Ordinary Americans responding in extraordinary and unexpected ways. I hope we'll remember that in the midst of these dark days, we dug deep, we cared for each other, and we came together."
During his speech on the terrorist attacks of 9/11, Biden quoted Queen Elizabeth II, who died on Thursday at age 96.
"I remember a message sent to the American people from Queen Elizabeth. It was on September 11. Her ambassador read a prayer of service at St. Thomas church in New York, where she poignantly reminded us, quote, 'Grief is the price we pay for love,'" Biden said.