Queen Elizabeth II died on Thursday at the age of 96, Buckingham Palace confirmed. Beloved and respected by many, the late queen ruled for 70 years — longer than any other Monarch in British history.
ALERT: China is using 48% of the entire world's security cameras – here's what we know
"The Queen died peacefully at Balmoral this afternoon. The King and The Queen Consort will remain at Balmoral this evening and will return to London tomorrow," the palace said on its website.
The queen's family rushed to be by her side on Thursday after royal doctors expressed concern over her health.
"Following further evaluation this morning, The Queen's doctors are concerned for Her Majesty's health and have recommended she remain under medical supervision. The Queen remains comfortable and at Balmoral," a spokesperson from Buckingham Palace had said earlier Thursday.
Her son, Charles, Prince of Wales, is set to become the next king and the first king since Queen Elizabeth II's father, King George VI, died on February 6, 1952.
Queen Elizabeth II was born on April 21, 1926. It was unlikely that she would ever become queen until her uncle, King Edward VIII, abdicated the throne on December 10, 1936, so he could marry Wallis Simpson, who had two living ex-husbands at the time.
She was a constant stabilizing figure for the monarchy despite numerous scandals, and remained popular throughout her life. She was even America's favorite British royalty, according to a 2019 YouGov poll.
"I think I speak for my generation when I say that the example and continuity provided by The Queen is not only very rare among leaders but a great source of pride and reassurance," said her grandson, Prince William, the Duke of Cambridge and the son of Charles.
In October 1940, Prime Minister Winston Churchill asked the king to have the 14-year-old then-Princess Elizabeth deliver her first speech on a radio broadcast that would be heard by millions worldwide. Churchill believed that the speech would offer comfort to children displaced by World War II, as well as influence the United States to join the war.
At age 18, she had to beg her father to let her help in World War II, according to Time. After he finally agreed, she joined the Women's Auxiliary Territorial Service. Then known as Second Subaltern Elizabeth Windsor, she put on a pair of coveralls and trained in London as a mechanic and military truck driver. She remains the only female member of the royal family to have entered the armed forces.
Queen Elizabeth II's reign began Feb. 6, 1952, though her coronation was held on June 2, 1953.
In recent years the Queen has increasingly cut back her official duties and allowed Charles to take on more responsibilities.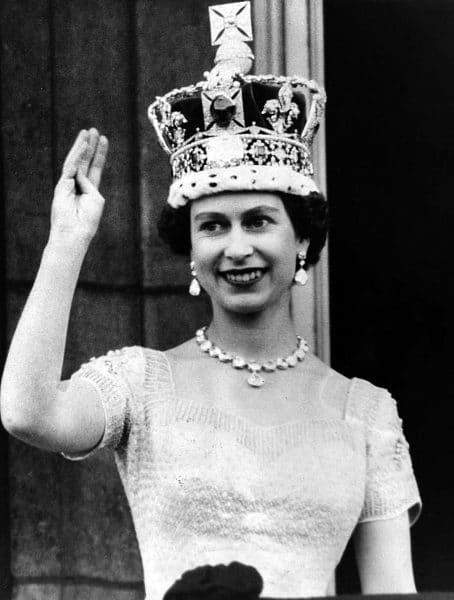 "One senior aide told me that the Queen has given the matter of her passing hears considerable thought and believes, that, if she is still alive at ninety-five she will consider passing the reign to Charles," Robert Jobson, author of a biography about Charles.
As the Head of State, the Queen strictly had to remain neutral in political issues, but plays an important ceremonial and formal role in relation to the United Kingdom government.
Included in the Queen's responsibilities, and now the King's, is being the Head of the Armed Forces and Head of the Church of England.
Queen Elizabeth II viewed public and voluntary service as one of the most important elements of her work. She was either Royal Patron or President of over 600 charities, military associations, professional bodies and public service organizations.
In December, the Queen had delivered a Christmas speech in which she spoke of losing her husband Prince Phillip and missing the "mischievous twinkle in his eye."