President Joe Biden delivered a 24-minute nationally televised speech Thursday night. He was deliberately positioned in front of uniformed Marines, with ominous red background lighting, as he painted his political foes as "MAGA forces."
He called them a threat to the "soul of the nation."
One would have to be blind to not see the clear battle-ready imagery.
BREAKING: Unvaxxed Coast Guard cadets 'escorted out like criminals;' booted by Academy
A pair of uniformed Marine sentries saluted President Biden and First Lady Jill Biden as they walked to the stage. There, Biden spoke in front of intentionally designed imagery consisting of glowing red lighting, the American flag, and directly in front of the uniformed Marines. He declared his 2020 political rival Donald Trump and "MAGA Republicans" as "an extremism that threatens the very foundations of our Republic."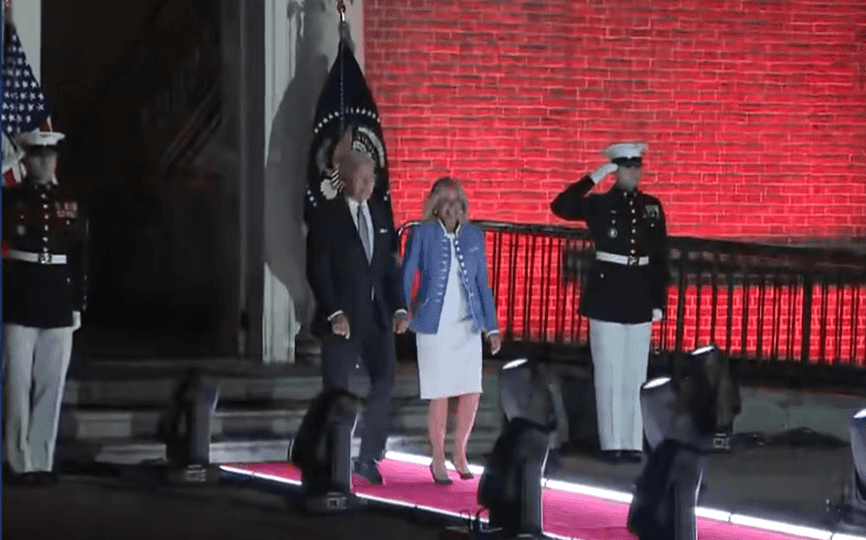 The appearance of uniformed service members at a politically charged event is rare and typically criticized as politicization of the military.
With the image setting the tone for his speech, Biden said he came "to speak as plainly as I can about the threats we face, about the power we have in our own hands to meet these threats."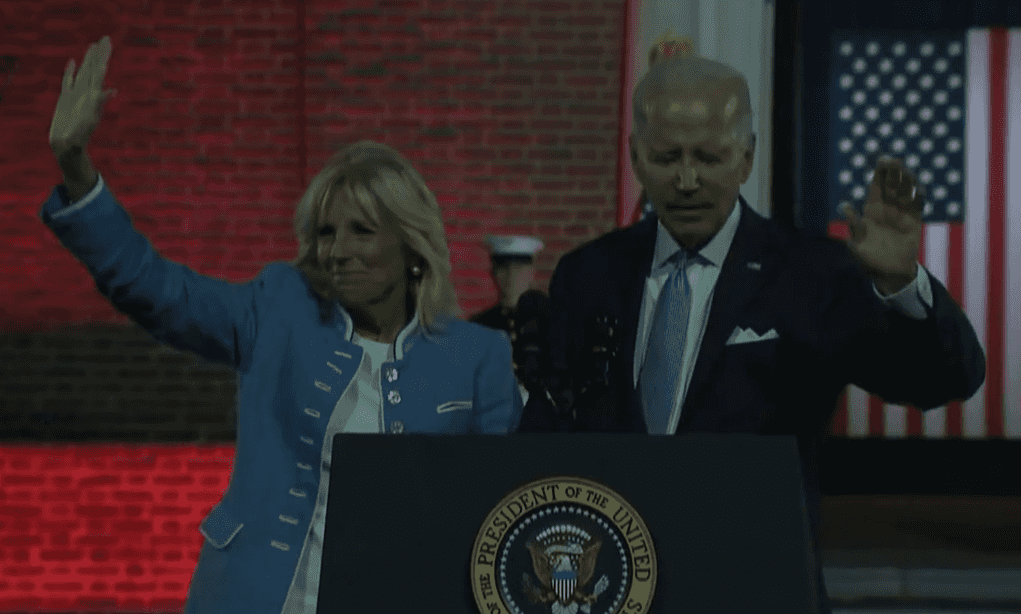 The uniformed Marines adorning the political speech was criticized by political pundits, including CNN's Brianna Keilar.
"Whatever you think of this speech the military is supposed to be apolitical. Positioning Marines in uniform behind President Biden for a political speech flies in the face of that. It's wrong when Democrats do it. It's wrong when Republicans do it," Keilar said.
CBS's Ed O'Keefe remarked on the rare imagery of Biden's speech.
"Like or loathe what he said tonight, it should be noted: The president spoke tonight on the grounds of a national park, flanked by US Marines, and took direct, specific aim at his predecessor and members of the Republican Party. Another thing we don't see everyday," O'Keefe said.
"MAGA forces are determined to take this country backwards," Biden said. "Backwards to an America where there is no right to choose, no right to privacy, no right to contraception, no right to marry who you love."
"They promote authoritarian leaders and they fan the flames of political violence," Biden continued. "They're a threat to our personal rights, to the pursuit of justice, to the rule of law, to the very soul of this country."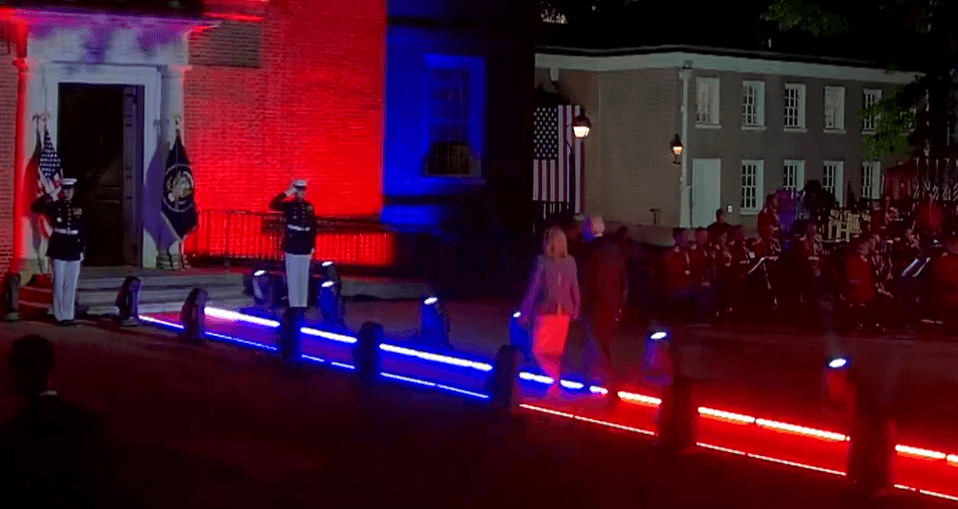 Biden said "there's no question that the Republican Party of today is dominated, driven and intimidated by Donald Trump and the MAGA Republicans."
Trump garnered the support of approximately 74 million voters in the 2020 election; the second highest number of votes ever cast for a U.S. presidential candidate behind Biden. Trump has also held a majority or strong plurality in numerous 2024 Republican primary polls.
The president's remarks come just weeks after FBI agents, under the direction of his administration's Department of Justice, raided Trump's Mar-a-Lago resort in Florida. The raid came amid ongoing disputes over records from Trump's presidency that he had kept in his possession after leaving office. DOJ officials have said they recovered classified documents though Trump has claimed he declassified the records in question.
More political speech, inflamed imagery, and the U.S. military right in the middle of it, yet again.