After House Speaker Nancy Pelosi landed in Taiwan for an unannounced but anticipated diplomatic visit on Tuesday, China renewed threats of retaliation against the U.S. backed by a display of military assets, including 21 military aircraft.
China's Foreign Affairs Ministry released a statement calling the visit "a major political provocation" that "distorts, obscures and hollows out the one-China principle." It added, "These moves, like playing with fire, are extremely dangerous. Those who play with fire will perish by it."
"China will definitely take all necessary measures to resolutely safeguard its sovereignty and territorial integrity in response to the U.S. Speaker's visit. All the consequences arising therefrom must be borne by the U.S. side and the 'Taiwan independence' separatist forces," the statement added.
China said it strongly opposed and protested the U.S. action and added that "China absolutely does not accept this, and the Chinese people absolutely reject this."
China's condemnation and threats were backed by an array of heavy military action near and around Taiwan on Tuesday. Taiwan's Ministry of Defense reported on Tuesday that 21 Chinese aircraft entered Taiwan's Air Defense Identification Zone (ADIZ).
The Chinese aircraft included 8 J-11 fighter jets, 10 J-16 fighter jets, a KJ-500 early warning and control (AEW&C) plane, a Y-9 electronic warfare plane, and a Y-8 electronic intelligence plane.
Ahead of Pelosi's visit, the Chinese military began amassing combat assets on its eastern coast nearest to Taiwan. A column of Chinese armored fighting vehicles were spotted driving along a beach in Xiamen across the Taiwan Strait.
It's not clear if China assembling military assets serves to intimidate the U.S. in Taiwan, or if China is planning to launch an attack.
Hu Xijin, former editor-in-chief and current commentator at the Chinese state-run Global Times also tweeted new threats of Chinese military action on Tuesday. "Based on what I know, in response to Pelosi's possible visit to Taiwan, Beijing has formulated a series of countermeasures, including military actions."
China's military announced it would hold live-fire attack drills surrounding Taiwan beginning on Thursday — and included a map of its planned positions surrounding Taiwan — though some reports said the drills would begin on Wednesday.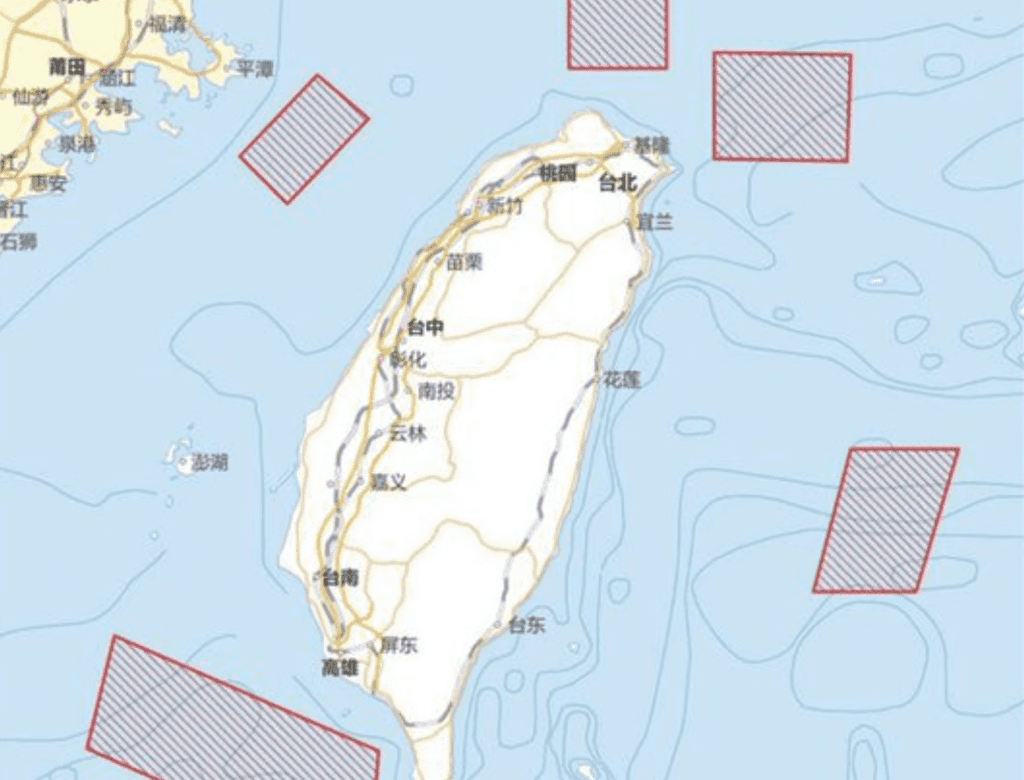 Pelosi said in a statement that her visit to the Indo-Pacific region was intended to strengthen partnerships, mutual security, and promote shared interests. She added that her visit was not a violation of prior agreements with China.
"Our visit is one of several Congressional delegations to Taiwan – and it in no way contradicts longstanding United States policy, guided by the Taiwan Relations Act of 1979, U.S.-China Joint Communiques and the Six Assurances. The United States continues to oppose unilateral efforts to change the status quo," Pelosi said.