U.S. and Japanese military units obliterated a target warship last week for the second time during the 2022 Rim of the Pacific (RIMPAC 22) multi-national military exercise near Hawaii. The exercise demonstrates warfighting tactics that the U.S. and its allies could use in a potential conflict with China.
U.S. and Japanese air, land and sea units targeted and destroyed a decommissioned Austin-class amphibious transport dock ship, the ex-USS Denver (LPD 9), off the north coast of Kauai on Friday, the U.S. 3rd Fleet first announced late Tuesday. The multi-pronged attack on a decommissioned warship is known as a sinking exercise or SINKEX.
The sinking drill is the second time RIMPAC participants have practiced destroying a full-scale warship since the start of RIMPAC 22. On July 12, air and sea units from the U.S., Australia, Canada and Malaysia sank a decommissioned Oliver Hazard Perry-class guided-missile frigate, the ex-USS Rodney M. Davis (FFG-60).
The sinking exercise gives various units an opportunity to gain proficiency in their tactics, targeting and live firing on an accurate representation of a surface target at sea.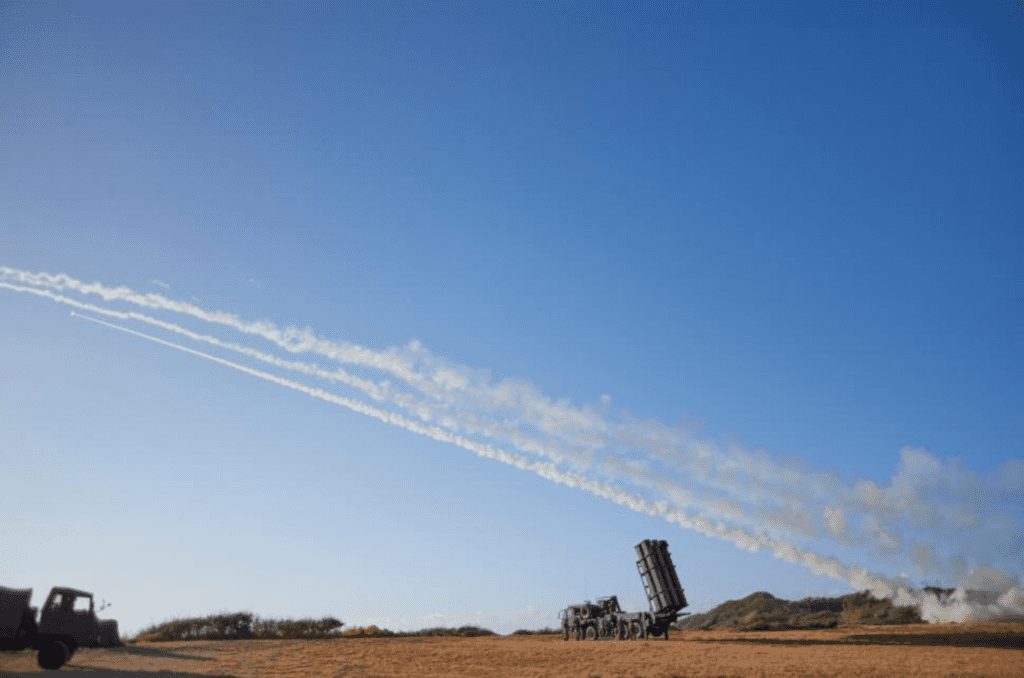 From land, Japanese Ground Self-Defense Force and U.S. Army troops shot Type 12 surface-to-ship missiles and practice rockets at the ex-USS Denver.
From the air, U.S. Navy F/A-18F Super Hornets attacked the decommissioned warship with long-range anti-ship missiles while U.S. Marine Corps F/A-18C/D Hornets fired an air-launched cruise missile, air-to-surface anti-radiation missiles, an air-to-ground anti-radiation missile, and joint direct attack munitions. U.S. Army AH-64 Apache helicopters also shot air-to-ground Hellfire missiles, rockets, and 30mm guns at the ship.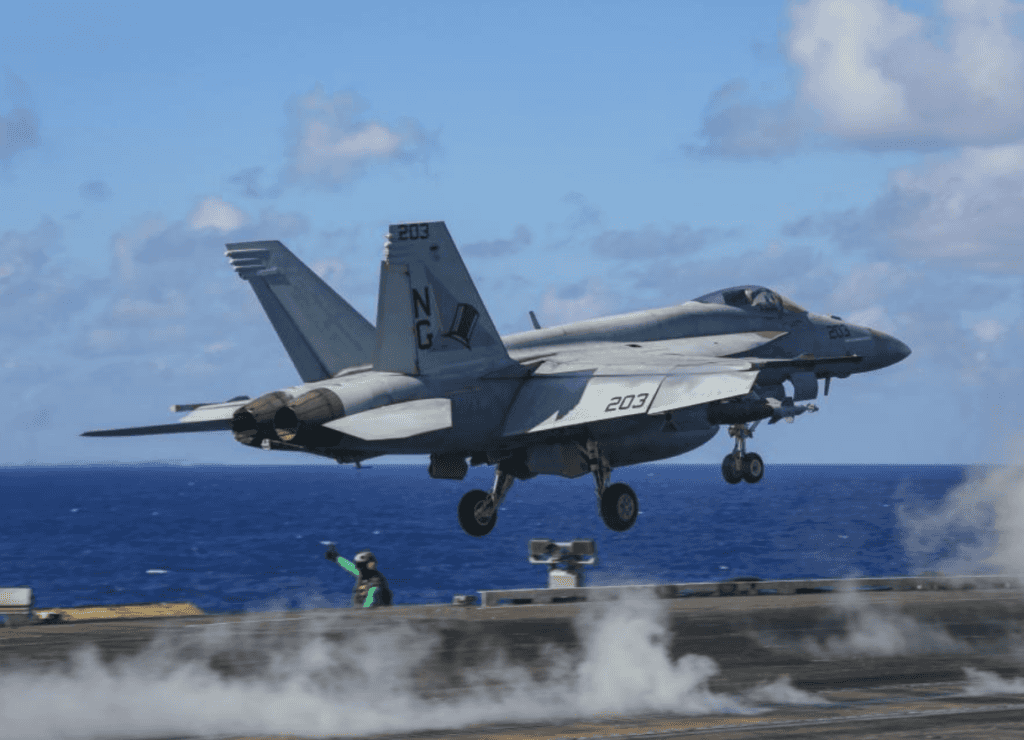 "It was a bittersweet moment for me, having served aboard USS Denver during my career," said, U.S. Marine Corps Brig. Gen. Joseph R. Clearfield, who serves as the Fleet Marine Force Commanding General overseeing all Marine Corps Forces assigned to RIMPAC. "But what a way for her to go out."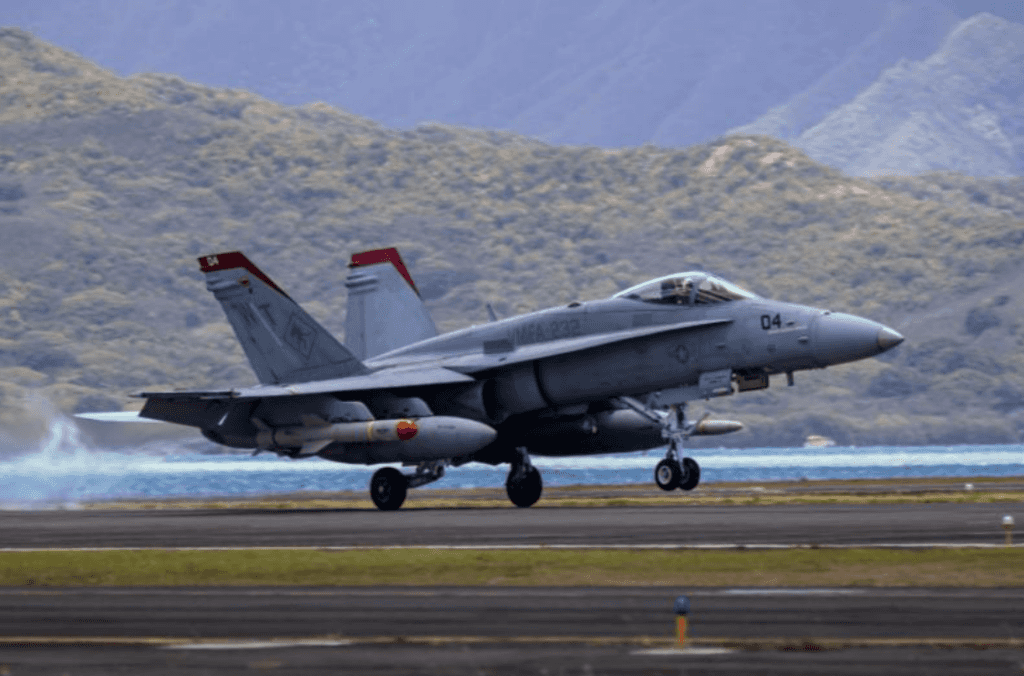 From the sea, the U.S. Navy guided-missile destroyer USS Chaffee (DDG 90) shot its Mark 45 5-inch gun at the decommissioned warship.
"This sink-at-the-sea exercise demonstrates current operational capabilities and tactical skills, and provides a valuable opportunity to coordinate and collaborate between Japanese Type 12 Surface-to-Ship Missiles (SSM) and the U.S. Army High Mobility Artillery Rocket System (HIMARS) to conduct a live fire and comprehensive exercise," said Japanese Ground Self-Defense Force (JGSDF) Maj. Gen. Shigeo Kaida. "Alliances with partner nations are a key element to secure our regional stability and enhance our capabilities of deterrence and response in the Indo-Pacific region."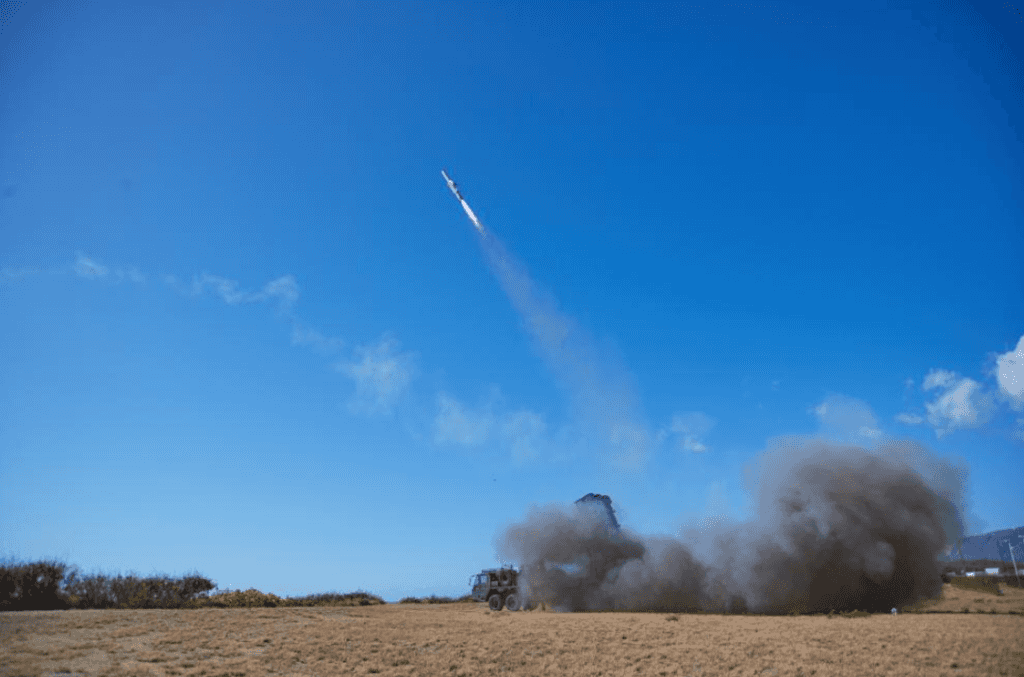 The U.S., which organizes the biennial RIMPAC exercises, allowed China to attend the 2014 iteration of the maritime war game. China's People's Liberation Army Navy (PLAN) sent four surface ships for RIMPAC 2014. China's PLAN again participated in RIMPAC 2016, this time sending five surface ships. China was initially invited to again attend RIMPAC 2018, but was later disinvited by the U.S. due to its continued militarization of the South China Sea.
After being disinvited from RIMPAC 2018, China's Defense Ministry called China's isolation from RIMPAC "unconstructive" and Chinese Foreign Minister Wang Yi said "We hope that the U.S. will change such a negative mindset," Voice of America reported. The PLAN also sent a surveillance ship near Hawaii to monitor the 2018 exercise, USNI News reported at the time.
Tensions between China and the U.S. have continued to grow since 2018 and China has accused the U.S. of isolating China and returning to a "Cold War mentality" by forming military partnerships throughout the Indo-Pacific Region with China's neighbors.