Naval units from the U.S., Australia, Canada and Malaysia fired missiles and destroyed a warship at sea last week in a show of naval firepower that sends a unified message of strength to China.
On July 12, the California-based U.S. 3rd Fleet announced U.S. and allied warships and aircraft practiced attacking and sinking the decommissioned ex-USS Rodney M. Davis (FFG-60) 50 nautical miles north of the Hawaiian island of Kauai as part of a sinking exercise (SINKEX). The SINKEX is part of the larger Rim of the Pacific 2022 (RIMPAC 22) multinational exercise being held in Hawaii.
The RIMPAC exercise has become a major venue for the U.S. and its allies and partners in the Indo-Pacific region to practice naval maneuvers and firepower
38 ships, four submarines, more than 170 aircraft, more than 30 unmanned systems and 25,000 personnel from 26 nations are participating in this latest RIMPAC exercise, which runs from June 29 to Aug. 4.
One video captured a slow-motion view of the Royal Canadian Navy frigate HMCS Winnipeg (FFH 338) firing a Harpoon missile at the
The SINKEX entails intentionally sinking a decommissioned warship in at least 1,000 fathoms (6,000 feet) of water and at least 50 nautical miles from land. Surveys are conducted prior to the exercise to ensure humans and marine mammals are not harmed during the sinking drills.
The SINKEX entailed the coordinated firing of anti-ship munitions by the four participating nations.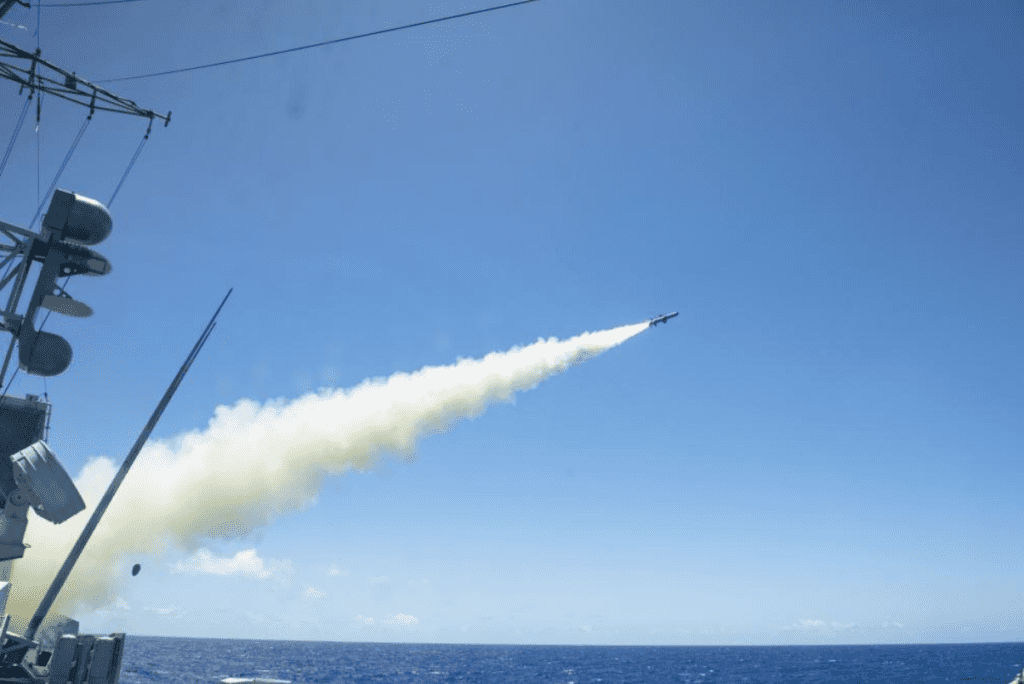 "This exercise provided a great opportunity for the extremely talented sailors, soldiers, and aviators who comprise the RIMPAC 2022 team to hone their skills in a live-fire setting," said Royal Canadian Navy Rear Adm. Christopher Robinson, the deputy commander of the RIMPAC Combined Task Force. "There is nothing that really replaces the training value of opportunities such as this, which enable us to test our weapons
and their associated combat systems with as much realism as possible. These live-fire exercises are vital for maintaining our proficiencies, building our interoperability, and increasing our readiness for future
operations."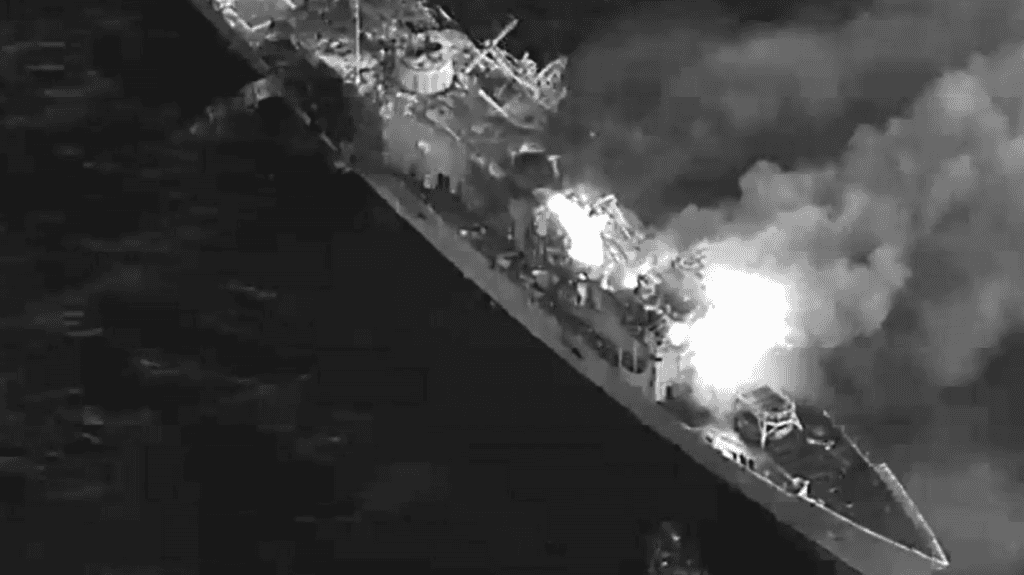 Royal Australian Navy Commodore Paul O'Grady, who is serving as the commander of the RIMPAC maritime forces component, said, "This SINKEX demonstrates the interchangeability of the capable and adaptive RIMPAC partners."
"The SINKEX was a professionally enriching experience for the crew of KD Lekir," said Adm. Mohd Reza Mohd Sany, Chief of the Royal Malaysian Navy. "These events provide an excellent platform toward enhancing interoperability amongst the participating navies."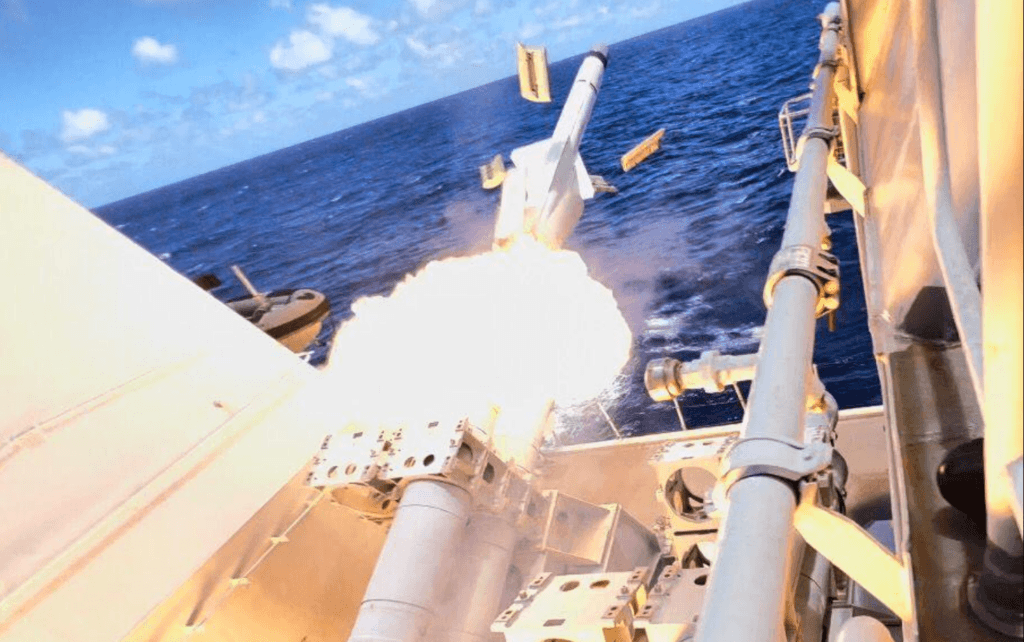 The U.S., which organizes the biennial RIMPAC exercises, allowed China to attend the 2014 iteration of the maritime war game. China's People's Liberation Army Navy (PLAN) sent four surface ships for RIMPAC 2014. China's PLAN again participated in RIMPAC 2016, this time sending five surface ships. China was initially invited to again attend RIMPAC 2018, but was later disinvited by the U.S. due to its continued militarization of the South China Sea.
After being disinvited from RIMPAC 2018, China's Defense Ministry called China's isolation from RIMPAC "unconstructive" and Chinese Foreign Minister Wang Yi said "We hope that the U.S. will change such a negative mindset," Voice of America reported. The PLAN also sent a surveillance ship near Hawaii to monitor the 2018 exercise, USNI News reported at the time.
Tensions between China and the U.S. have continued to grow since 2018 and China has accused the U.S. of isolating China and returning to a "Cold War mentality" by forming military partnerships throughout the Indo-Pacific Region with China's neighbors.