The U.S. Navy photoshopped a trio of Imperial Star Destroyers and a pair of walkers from the Star Wars film franchise into a photo of one of their submarines to celebrate May 4, the day on which Star Wars fans celebrate the franchise.
"May the Fourth be with you! #StarWarsDay," the Navy wrote in a Facebook post referencing the date May 4th and a phrase from the film franchise "May the Force be with you."
"Check out USS Illinois (SSN 786) sailing through ice on Hoth," the Navy's Facebook post continued, referring to an ice planet from the film franchise.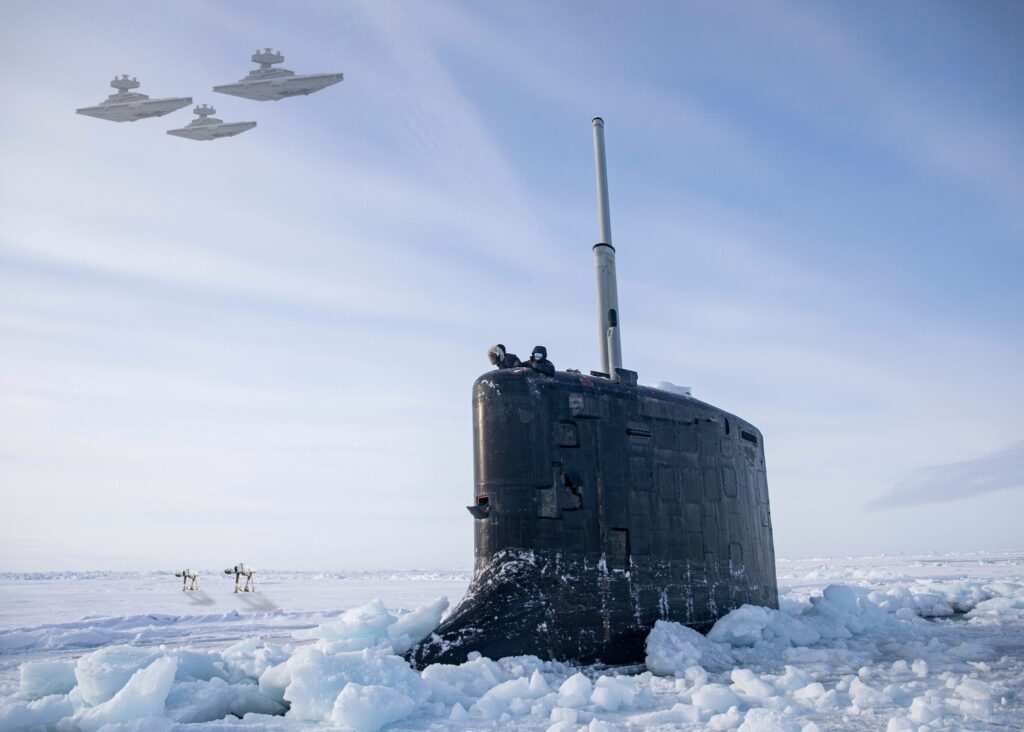 The Navy quipped that its Virginia-class nuclear-powered attack submarine had not in fact interacted with any vehicles from the film franchise.
"Disclaimer: The 'Hoth' photo illustration is edited: there were no AT-ATs or Star Destroyers near USS Illinois (SSN 786)," the Navy wrote. "In reality, they would never have been able to get close enough to the sub. Also, the original image was not taken on Hoth, it was in the Beaufort Sea, on Earth. #Maythe4thbewithyou #thisistheway #thisisthemay."
In the same post, the Navy shared a photo of a laser weapon demonstration and a ship bearing the same name as a Star Wars film character.
"USS Portland – LPD 27 conducting a high-energy laser weapon system demonstration, & our very own BB-8 (USS Alabama, 1900-1921)," the Navy added.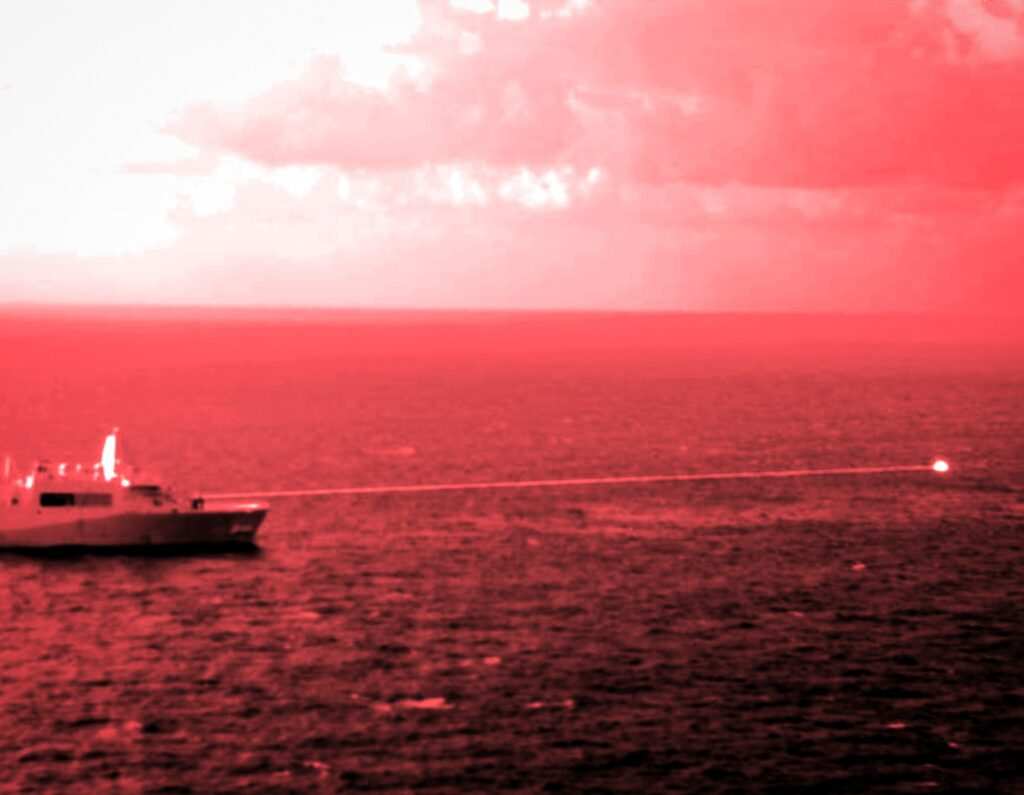 The photo of the USS Portland is an image of a laser weapon test the Navy carried out in the Gulf of Aden in December. The photo was taken using an infrared lens and optical filter, but is otherwise unedited.
The photo of USS Alabama (BB-8) is another unedited historical photo. BB-8 is a character in the more recent films in the Star Wars franchise.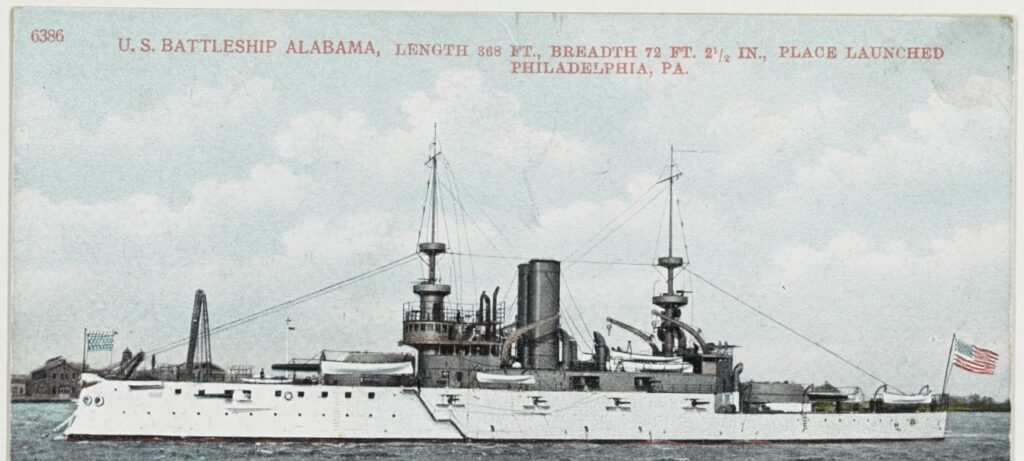 The unedited version of the USS Illinois breaching the ice in the Beaufort Sea was taken in March during the Navy's Ice Exercise (ICEX) 2022. ICEX is a three-week exercise that the Navy does annually to practice operations in the Arctic. The unedited version of the USS Illinois ICEX photo was taken by Mass Communication Specialist 1st Class Cameron Stoner.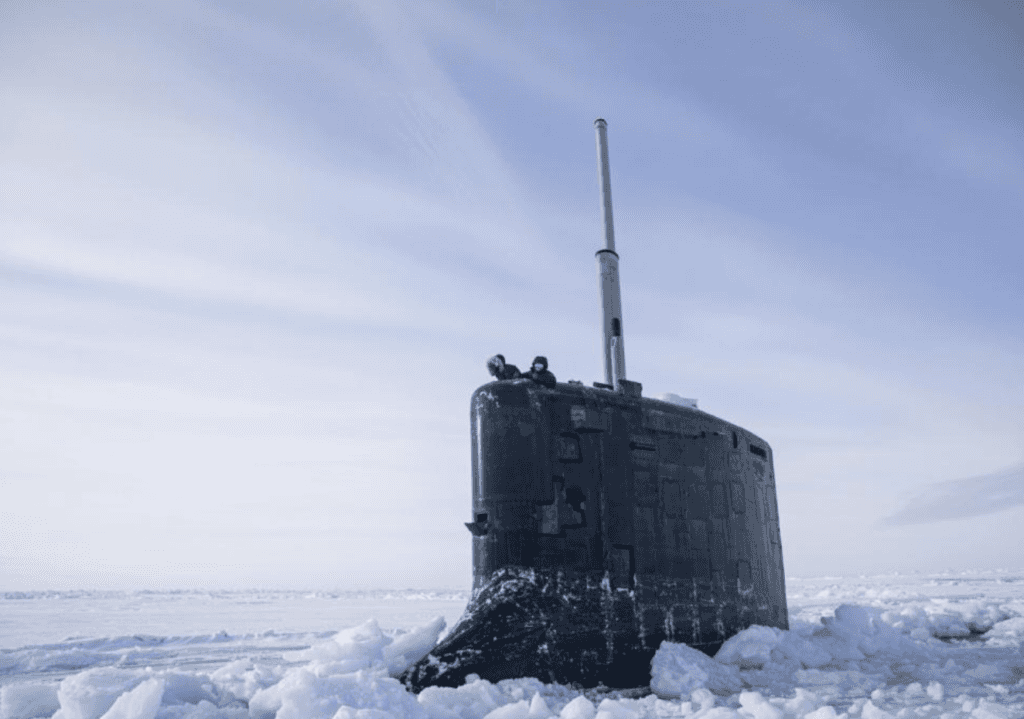 In response to the Navy's Star Wars-themed Facebook post, other users shared their own photo edits. One edited photo showed a Navy aircraft carrier catapult officer, also known as a "shooter," directing the launch of an X-wing starfighter off the deck of an aircraft carrier.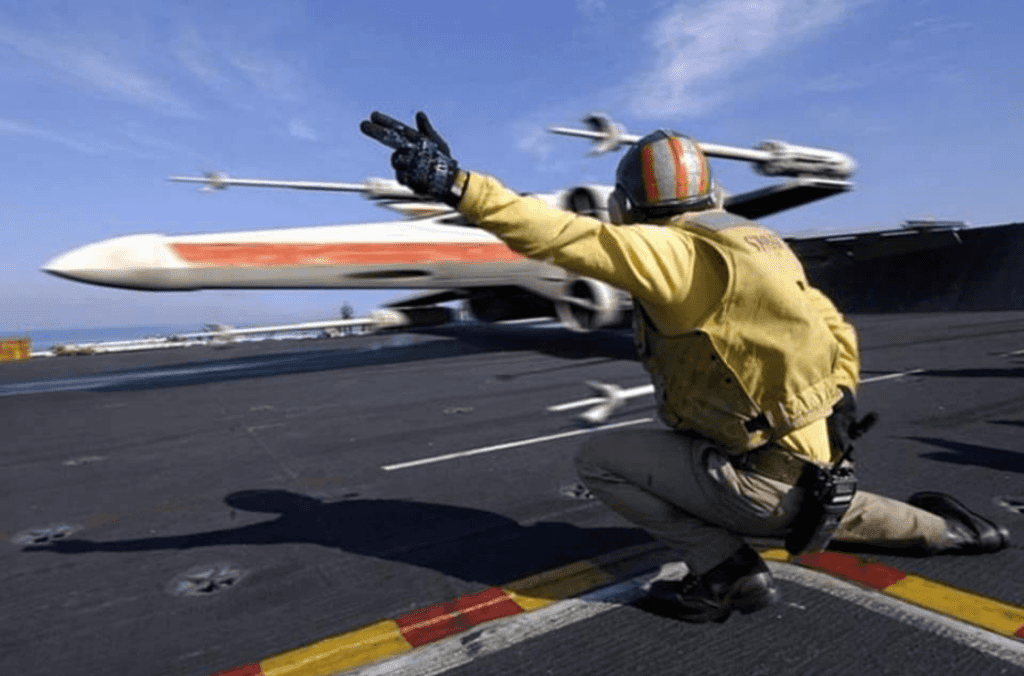 Another commenter shared an edited image of World War II-era Navy sailors pushing a damaged aircraft off an aircraft carrier.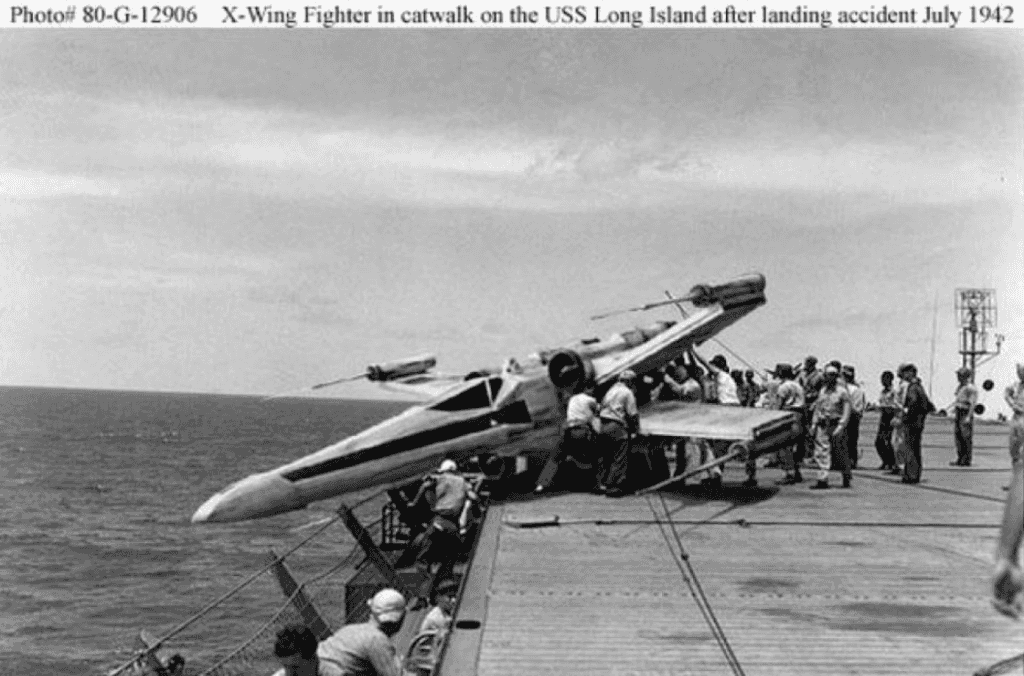 The photo cleverly inserts the Star Wars franchise spaceship in the place of an F2A-3 Buffalo that was actually damaged during a landing accident off Palmyra Island, on July 25, 1942.