Ukrainian special operations troops managed to ambush and destroy a Russian military convoy this week by detonating explosives it had planted on a bridge as the Russians drove over it.
On Thursday, the Ukrainian military shared photos to its Telegram app channel showing explosives it said a special operations unit had placed on a bridge connecting the cities of Kharkiv and Izyum. The photos also showed the devastating aftermath of their detonation.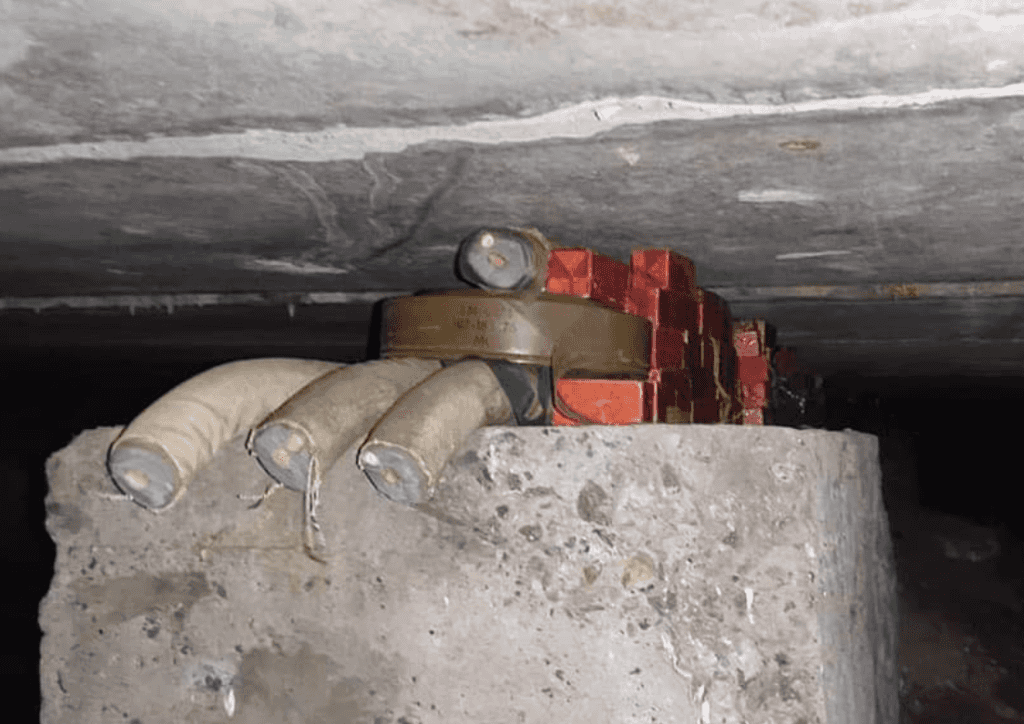 In a translated caption, the Ukrainian military said Ukrainian special operations troops discovered a group of Russian military vehicles near Kharkiv, including a Tigr infantry mobility vehicle, a Kamaz transport truck and three more Ural trucks – which can be used to transport troops and equipment.
The Ukrainian troops determined the Russian military vehicles were bound for Izyum and "having established the route of movement of the enemy column" Ukrainian special operations troops determined a bridge along their path would be the best place to stage an ambush. The Ukrainian troops determined the best place to plant explosive charges to collapse the bridge and then waited for the Russian convoy to pass through.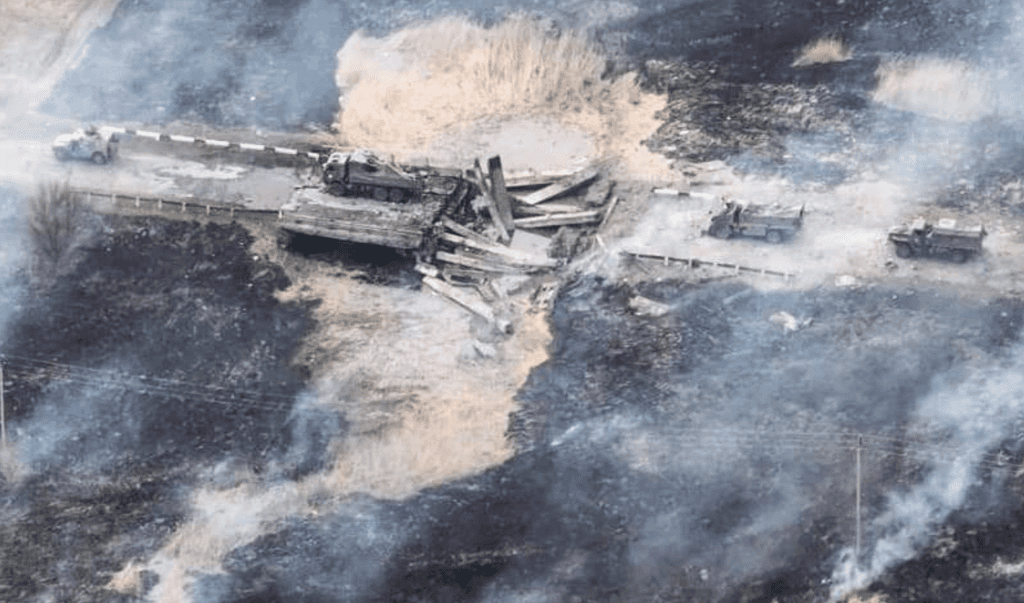 The Ukrainian military said its troops "were waiting for the enemy, who unsuspectingly went to meet death. The bridge was blown up together with Russian equipment according to a certain plan, destroying the entire enemy column."
The Ukrainian military said it used a drone to confirm the destruction of the Russian convoy.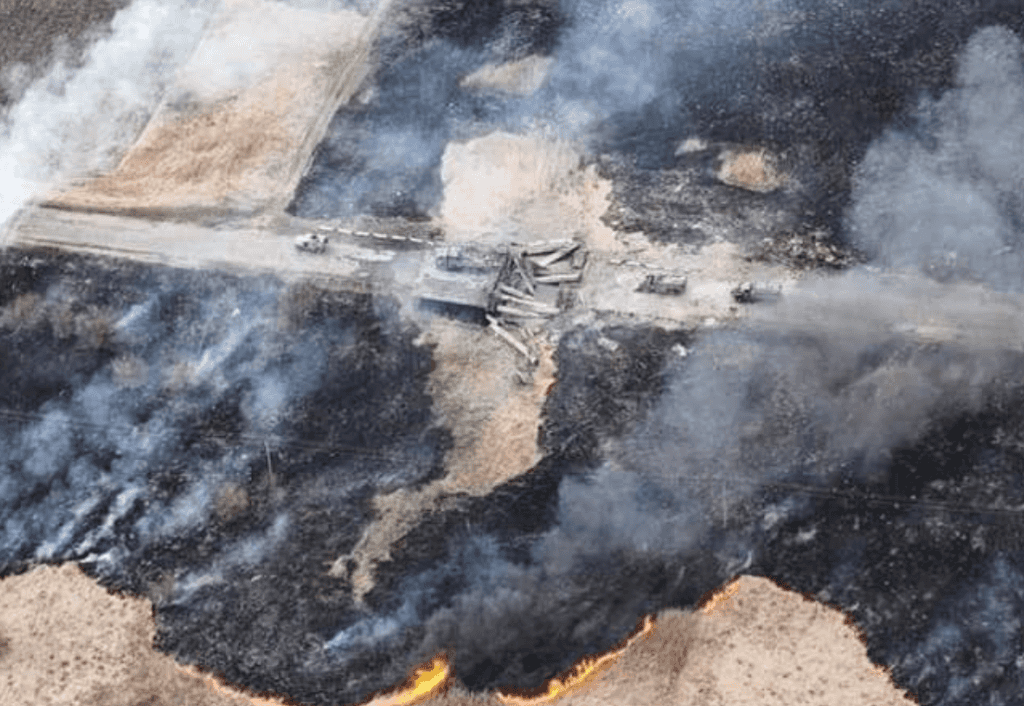 Izyum is located in eastern Ukraine. In recent weeks, Russia announced it would shift its military operations more towards the eastern part of Ukraine, to focus on capturing the Donbas region. Russian forces have been moving their equipment eastward as part of an effort to regroup and resupply for its renewed operations in the east.
Last week, Ukrainian forces claimed they ambushed another Russian military convoy moving east to prepare for new operations in the Donbas region. The exact damage to the Russian convoy was unclear, but the Ukrainian side said it turned the Russian armored unit, known as the 38th Separate Guards Motorized Rifle Brigade, into "scrap metal." SOFREP reported the entire Russian armored brigade never made it to its planned rallying point in the Russian border city of Belgorod, and the Ukrainian side's description of the unit as "scrap metal" could suggest the unit's near-total destruction.
Precise casualty assessments from the war in Ukraine are difficult to confirm. As of Friday, the Ukrainian side assessed Russia has lost around 20,000 personnel, as well as 163 airlanes, 144 helicopters, 756 tanks, 1,976 armored personnel vehicles, 66 anti-aircraft systems, 122 multiple launch rocket systems (MLRS), 76 fuel trucks, 366 artillery systems, 135 drones, eight naval vessels, four short-range ballistic missile (SRBM) launchers, 25 pieces of special equipment and 1,443 other vehicles.