Ukrainian forces claimed on Thursday that they had defeated an "elite" Russian armored brigade during a recent battle.
"38th OMSBr zs rf [38th Separate Guards Motorized Rifle Brigade] and its scrap metal," the Armed Forces of Ukraine's Strategic Command said in a Facebook post. "More precisely, this is exactly what our defenders turn units of the occupier into, no matter how 'elite' they may be."
The Ukrainian military account shared photos of several destroyed vehicles in a wooded area, as well as a patch bearing the Russian 38th Separate Guards Motorized Rifle Brigade's insignia.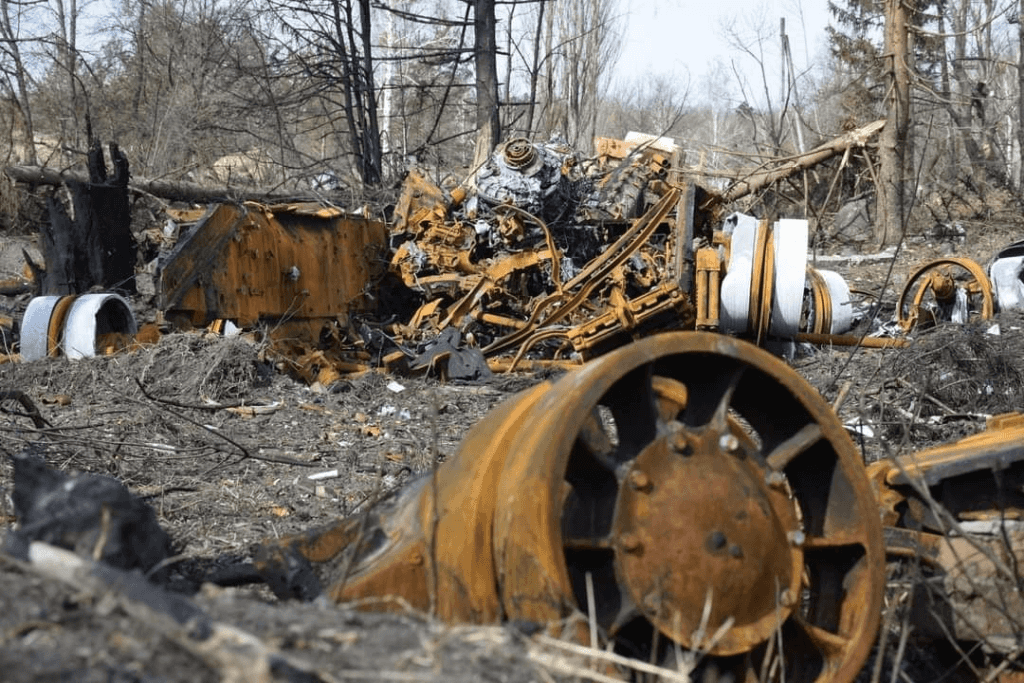 It is not exactly clear where the Russian armored brigade suffered these losses, but in a statement on Wednesday, the Ukrainian military assessed the Russian unit was moving from Belarus to the Belgorod region of Russia. Belgorod is located just a few miles east of the Russian-Ukrainian border.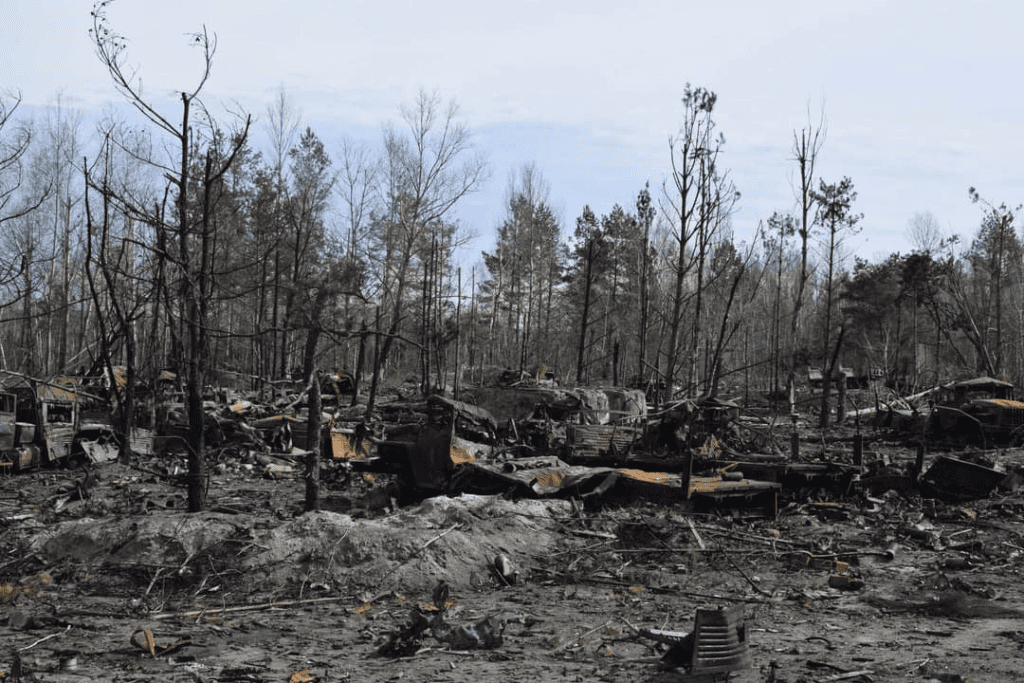 The Ukrainian military assessed the main focus of Russian forces is on preparing for a renewed offensive in Ukraine's eastern Donbas region. The Russian armored unit's movement from Belarus to the Belgorod region would indicate it may have intended to regroup and resupply in Belgorod before the planned Russian offensive.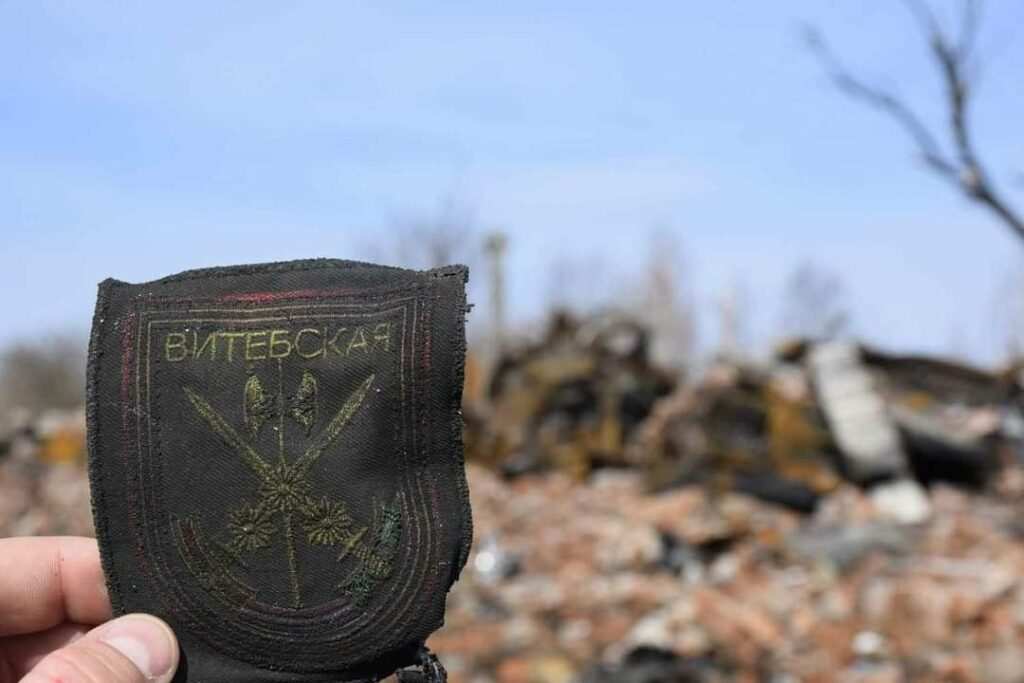 It is not clear how many Russian troops may have been killed or how many Russian vehicles were destroyed in the battle with the 38th Separate Guards Motorized Rifle Brigade. SOFREP reported the entire Russian unit never made it to Belgorod and the Ukrainian military's description of the unit as "scrap metal" could suggest the unit's near-total destruction.
Precise casualty assessments from the war in Ukraine are difficult to confirm. The Russian side has not provided regular assessments of its casualties from the fighting. On March 25, the Russian military said around 1,351 of its troops had been killed in over a month of fighting, the BBC reported. Ukraine, by contrast, has provided daily estimates of Russian military losses, and their estimates of Russian losses have been consistently higher.
The North Atlantic Treaty Organization (NATO) has also assessed high losses for Russian forces in Ukraine. On March 23, a senior NATO official told the Associated Press that between 7,000 and 15,000 Russian troops had been killed at the time, based on Ukrainian assessments, the limited information Russia has released — whether intentionally or not — and open sources of intelligence from the fighting.
In an interview with Sky News on Thursday, Russian President Vladimir Putin's press secretary Dmitry Peskov said Russian forces had suffered "significant losses of troops" in the fighting so far but did not give a precise casualty assessment.
As of Friday, the Ukrainian military claimed Russian forces had lost around 19,000 troops. Ukraine said the Russian military had also lost 150 planes, 135 helicopters, 700 tanks, 1,891 armored personnel vehicles, 55 anti-aircraft systems, 108 multiple launch rocket systems (MLRS), 76 fuel trucks, 333 artillery systems, 112 drones, seven naval vessels, four mobile short-range ballistic missile launches, 25 pieces of special equipment and 1,361 other vehicles.