The U.S. Army has chosen Sig Sauer, Inc to produce its Next Generation Squad Weapon (NGSW), which will replace its M4/M4A1 service rifle and M249 Squad Automatic Weapon (SAW).
On Tuesday, the Army announced the decision to go with the Sig Sauer designs after a 27-month selection process that saw the arms company's design compete against designs submitted by Textron Systems and General Dynamic. Sig Sauer will now produce what is being called the XM5 to replace its M4 service, and the XM250 to replace its M249 squad-level light machine gun.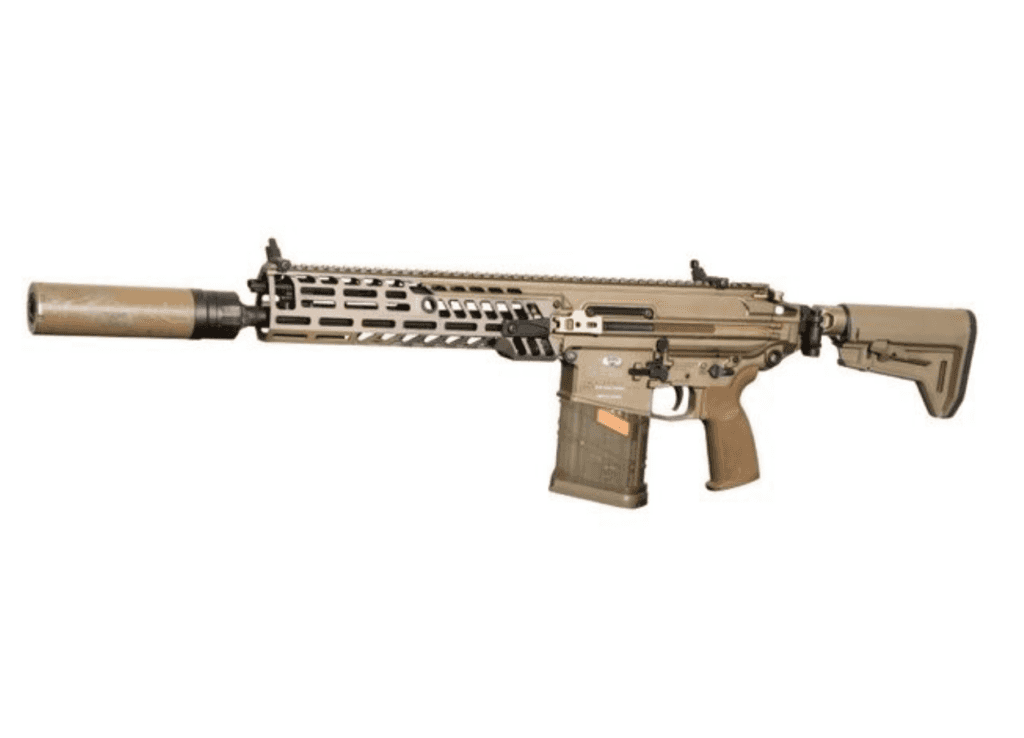 Sig Sauer's contract to build the NSGW weapons is a 10-year firm-fixed-price follow-on production contract worth $20.4 million. The contract also entails the production of the 6.8mm cartridge the new NSGW variants will use.
The 6.8mm cartridge is about halfway in size between the 5.56mm round currently used in the M4 and M249 and the 7.62mm round currently used in the larger M240 medium machine gun. The Army said Sig Sauer will produce multiple types of tactical and training 6.8mm rounds. The Army said the new rounds "increase accuracy and are more lethal against emerging threats than both the 5.56mm and 7.62mm ammunition."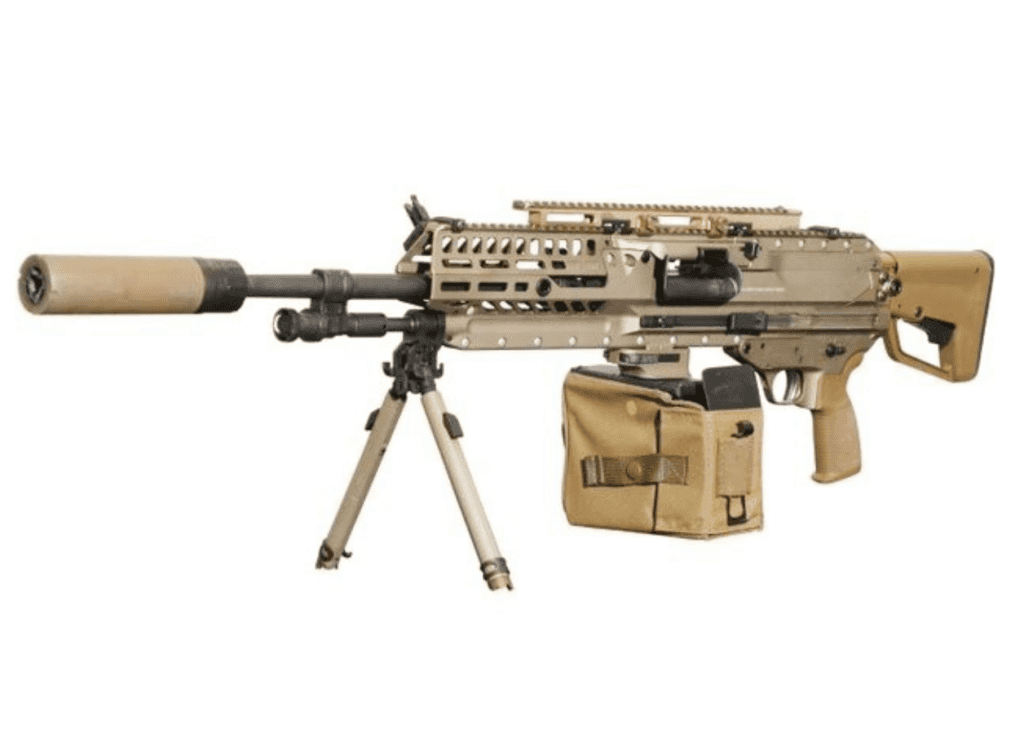 The new NSGW weapons will also be paired with the new XM157 Fire Control, a weapons optic that serves as a variable ranged scope, laser range finder, aiming laser and atmospheric sensor.
"SIG SAUER is honored to be awarded the Next Generation Squad Weapons System (NGSW) Contract by the U.S. Army after a rigorous 27-month testing and evaluation process," the company said in a Wednesday press release.
"The U.S. Army is taking a bold step toward command of the 21st-century battlefield and SIG SAUER is immensely proud to be the selected provider for this historic revolution in infantry weapons," Sig Sauer President and CEO Ron Cohen said. "The fielding of the SIG SAUER Next Generation Squad Weapons System will forever change the dynamic of military engagement for America's warfighters with American innovation and manufacturing."
Sig Sauer sells a civilian version of the XM5 rifle and 6.8mm ammunition chosen for the NGSW program. The company calls the semi-automatic firing civilian version of the XM5 rifle the MCX-Spear, and calls its ammunition the 277 FURY Hybrid.
Sig Sauer previously won the contract to produce the M17 and M18 service pistols for the U.S. military. The M17 and M18 pistols are similar in design to the Sig Sauer P320, which has been the subject of a lawsuit over claims the gun has discharged itself, injuring users.