Last week, the U.S. Navy conducted new missile tests in the Persian Gulf off the coast of Iran, proving their proficiency in operating a missile system that can target and destroy enemy speed boats, such as the ones Iran uses.
On Sunday, the U.S. Navy's 5th Fleet and naval forces Central Command (NAVCENT) announced that between Thursday and Saturday, U.S. patrol coastal ships conducted a live-fire exercise with the MK-60 Griffin guided-missile system in the Persian Gulf.
The MK-60 Griffin is a surface-to-surface missile system intended to defend ships from small boat swarms. Iran has frequently employed swarm boat tactics, using small armed speed boats to swarm around and harass U.S. warships and other larger ships operating in the Persian Gulf and surrounding waterways.
This particular U.S. Navy weapons test came days after speed boats from Iran's Islamic Revolutionary Guard Corps (IRGC) swarmed around the U.S. Arleigh Burke-class guided-missile destroyer USS The Sullivans (DDG 68) and a Vietnamese-flagged oil tanker. During this encounter, helicopter-borne Iranian troops landed on the oil tanker and sailed it back to Iran. Iran has claimed it captured the oil tanker in a mission to protect it from an act of piracy by the U.S. Navy. The U.S. Navy has denied any effort to capture the oil tanker and said it was simply observing the Iranian forces as they captured the tanker.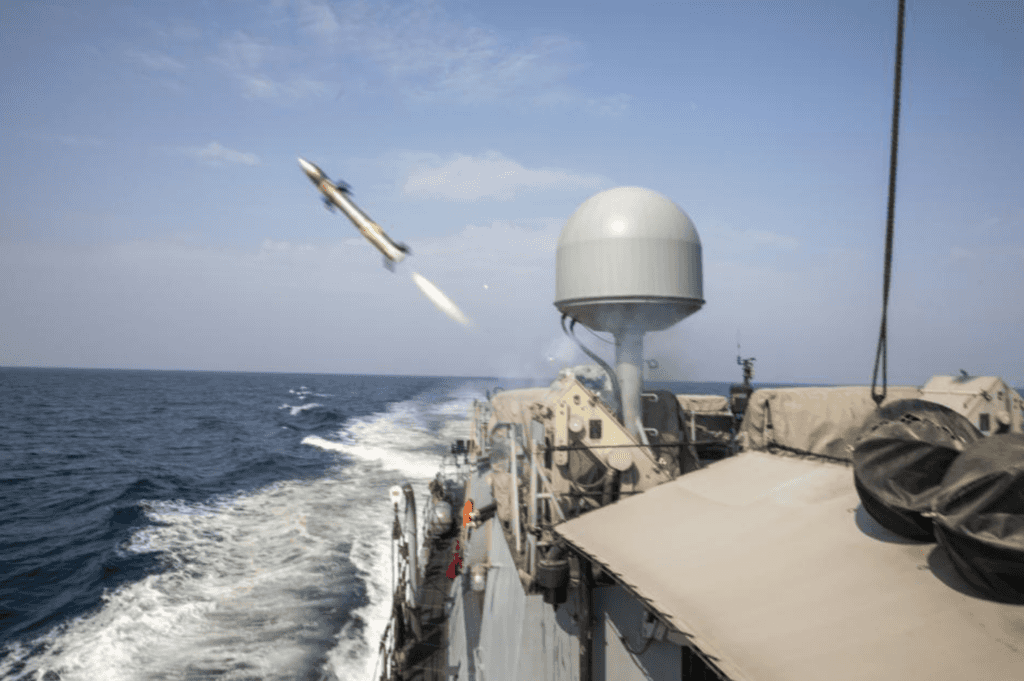 The MK-60 Griffin missile system was installed on all forward-deployed U.S. patrol coastal ships in 2013.
The last U.S. live-fire test of the Griffin missile system took place in the U.S. 5th Fleet area of operations in December of 2019. The U.S. 5th Fleet area of operations includes about 2.5 million square miles of water area and includes the Persian Gulf, Gulf of Oman, Red Sea and parts of the Indian Ocean. The area of operations touches 21 countries and the three critical choke points at the Strait of Hormuz, the Suez Canal and the Strait of Bab al Mandeb.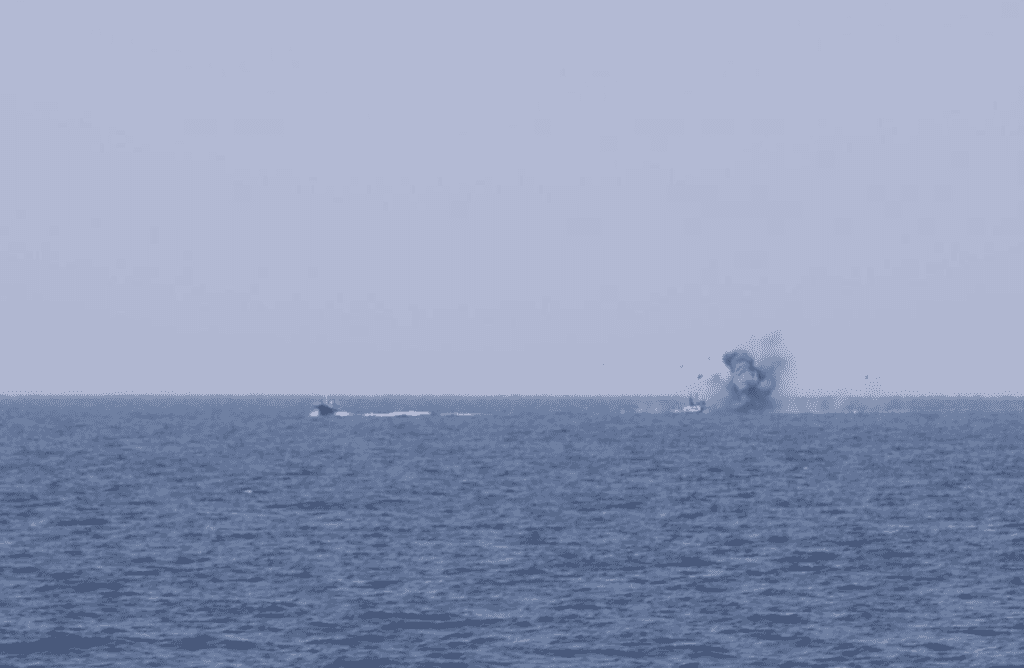 This patrol coastal ships USS Firebolt (PC-10), USS Thunderbolt (PC-12), USS Tempest (PC-2), USS Chinook (PC-9), USS Hurricane (PC-3), USS Whirlwind (PC-11), expeditionary mobile base platform ship USS Lewis B. Puller (ESB-3) and guided-missile destroyer USS Michael Murphy (DDG-115) all participated in this latest test of the Griffin missile system.