United Airlines Holdings Inc., the parent company of United Airlines, has invested $3 billion in Boom Technology Inc. to purchase 15 of its supersonic capable Overture aircraft with plans to offer commercial supersonic flights by 2029.
Boom Technology confirmed the deal in a Thursday post on its partner's page. The company said the purchase of 15 supersonic aircraft, valued at $200 million per plane, includes an option for 35 more aircraft. The company, which started in 2014, highlighted the new deal in a promotional video Thursday.
Blake Scholl, the aircraft developer's founder and chief executive officer, told Bloomberg the company doesn't offer discounts.
Boom Technology said the purchase will go forward "once Overture meets United's demanding safety, operating and sustainability requirements."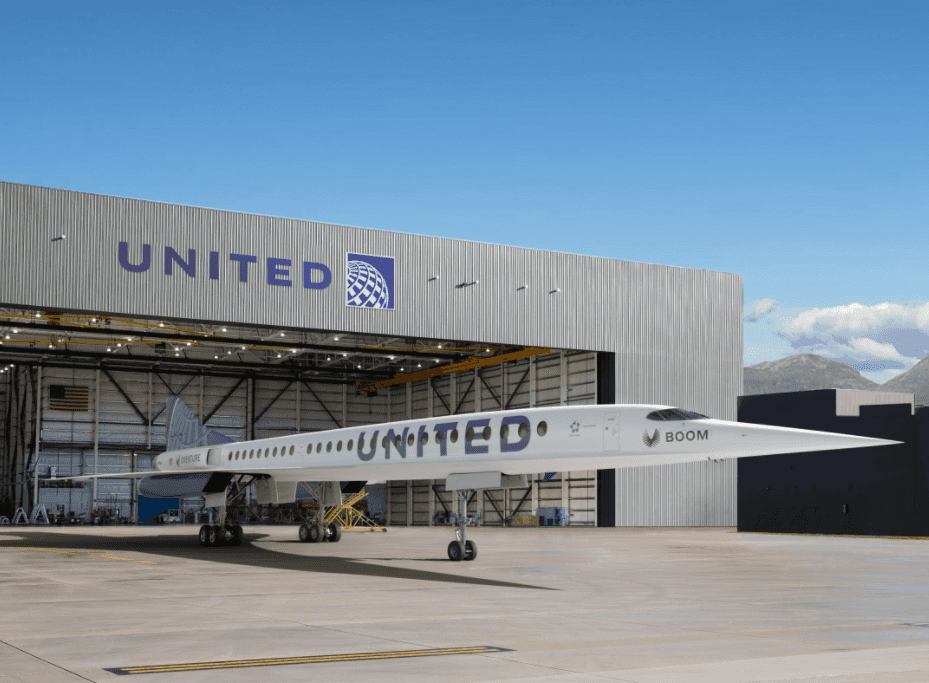 The company said the supersonic Overture aircraft are slated to carry passengers by 2029.
"The net-zero carbon aircraft will fly on 100% sustainable aviation fuel (SAF)," Boom Technology also said.
Each Overture aircraft will reportedly be able to seat between 65 and 88 people. The Boom Technology press release said the Overture will have an estimated speed of 1.7 times the speed of sound (Mach 1.7), equal to about 1300 miles per hour.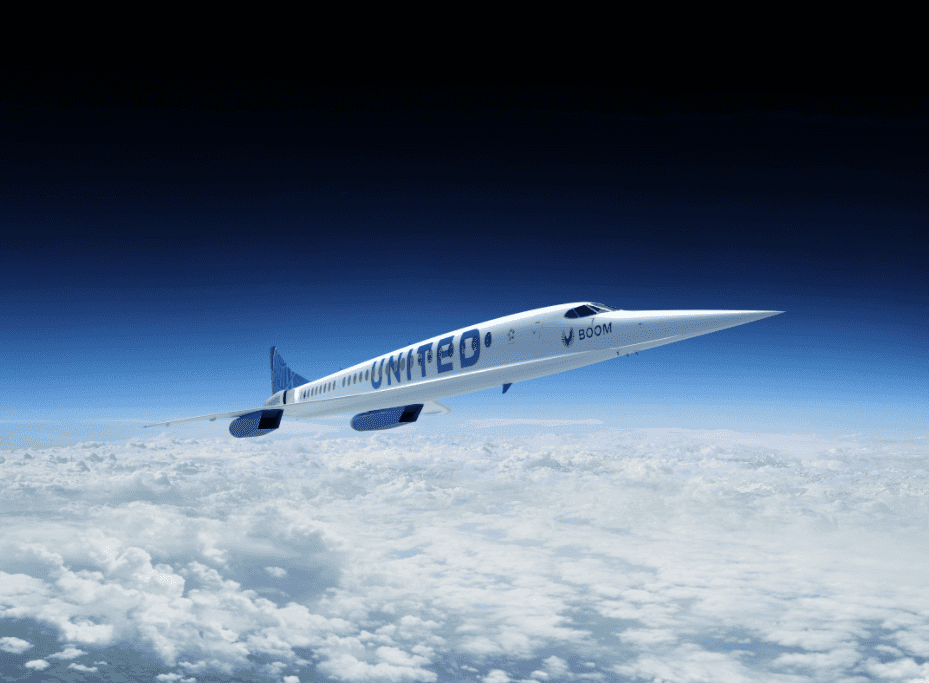 United Airlines is the first commercial airline to make a cash deposit for Boom Technology's aircraft. Boom said Japan Airlines Co. and Richard Branson's Virgin Group have placed aircraft "pre-orders" for its aircraft, which give them options to acquire the jet later on.
Bloomberg reported United Airlines is betting business flyers will be willing to pay a premium for the option to travel at supersonic speeds for quicker international trips.
Mike Leskinen, the vice president of corporate development for United, told Bloomberg, "It has a tremendous amount of value for a big chunk of our high-end business customers."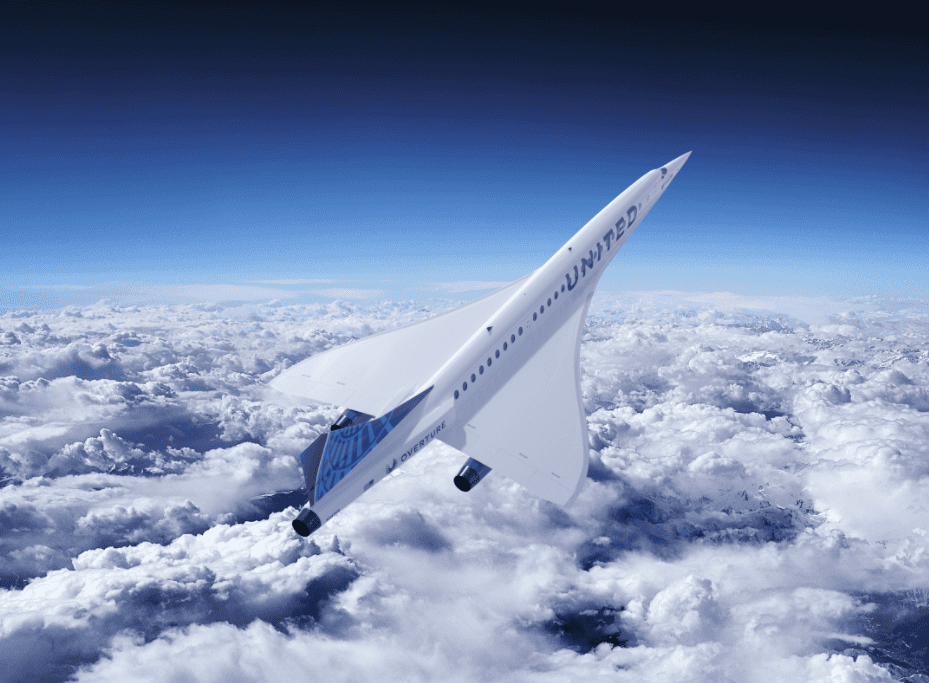 Leskinen said the company is looking to establish supersonic travel between New York and London, England for its inaugural service of the Overture aircraft and the company then "will evaluate opportunities beyond that." A promotional video for the United investment said the estimated New York to London flight time for an Overture aircraft would be about three and half hours, four hours from New York to Frankfurt, Germany and six hours from San Francisco to Tokyo, Japan, cutting travel times between all points by nearly half that of standard commercial flights.
The effort to expand the airline industry into supersonic travel comes nearly 18 years after the last Aérospatiale/BAC Concorde flight in October 2003. Scholl said Boom has raised more than $250 million so far, and expects development costs to reach as high as $8 billion before the first Overture flight.
Other efforts to return to supersonic commercial flight since 2003 have already failed. On May 21, another supersonic travel startup Aerion Corp, announced it was unable to secure adequate funding to continue developing a supersonic airliner. Aerion had already gathered about $11 billion in investments for the project.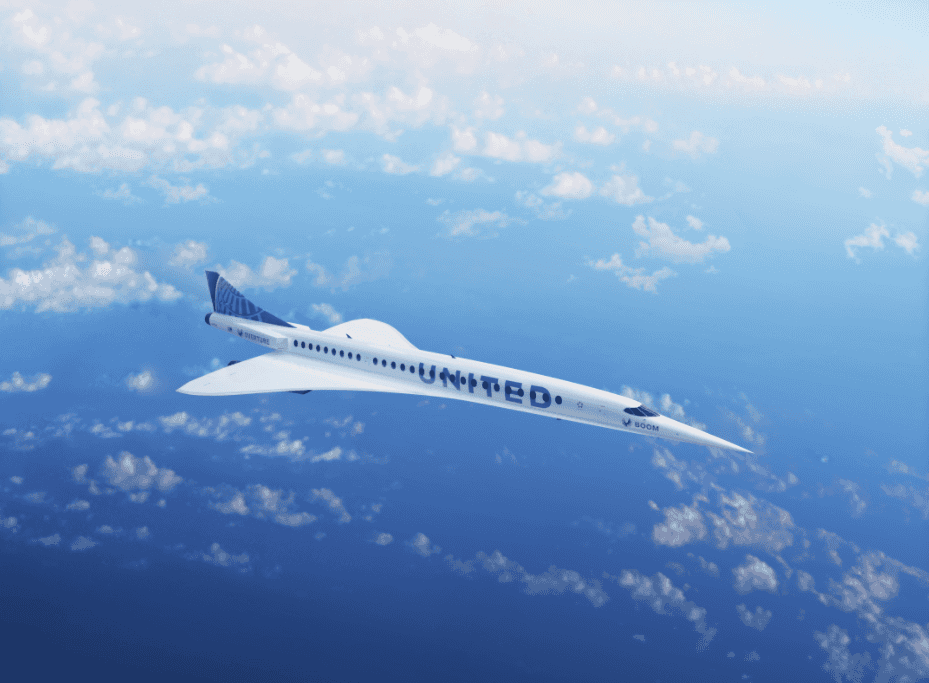 Leskinen said United is confident in Boom's progress on Overture's development, getting "from point A to point B to point C."
Other companies are also working towards a deliverable supersonic commercial aircraft. The U.S. Air Force has invested in two other supersonic travel startups, Exosonic and Hermeus Corporation, to develop potential supersonic aircraft for the U.S. presidential transport fleet, including a future supersonic verison of Air Force One.