The U.S. military is in the process of designing the next executive transport jet for the U.S. president and has turned to a California-based aerospace start-up to build a model of Air Force One that can go nearly twice the speed of sound, at Mach 1.8. The company told CNN on Friday that the plane will be ready in the 2030s.
In September, the U.S. Air Force announced it had partnered with Exosonic to put their expertise in supersonic aircraft to work on creating the next Air Force One, the designation given to the U.S. president's executive transport aircraft.
Exosonic specializes in low-boom designs, helping to create aircraft that can exceed the speed of sound without causing the damaging sonic booms typical in most supersonic aircraft. With the ability to reduce the impact of a sonic boom, CNN reported the new Air Force One should be able to fly overland at about 1,380 miles per hour without disturbing people below.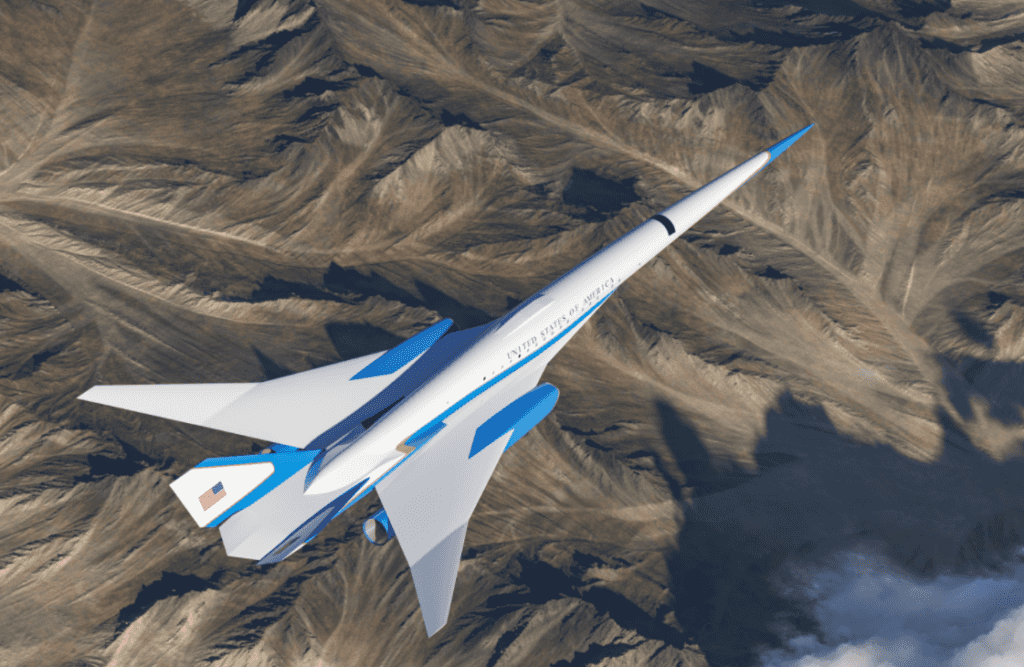 "The future for global rapid passenger travel is low-boom supersonic flight," Exosonic's CEO, Norris Tie told CNN. "Low boom allows travelers to fly at supersonic speeds without generating disruptive booms for those on the ground."
Exosonic's plane design also boasts a 5,000 mile range.

Stephanie Chahan, Exosonic's principal aircraft interior designer led CNN through a virtual tour of the aircraft.
"The cabin design was inspired by the U.S. Executive Branch and its mission and values, as well as the peregrine falcon, renowned for its speed — both by its movement and by its beautiful look," Chahan said.
The plane includes two private suites and a main cabin. The first suite is a three-passenger meeting room, from which the passengers can use secure video conferencing to work or address the press.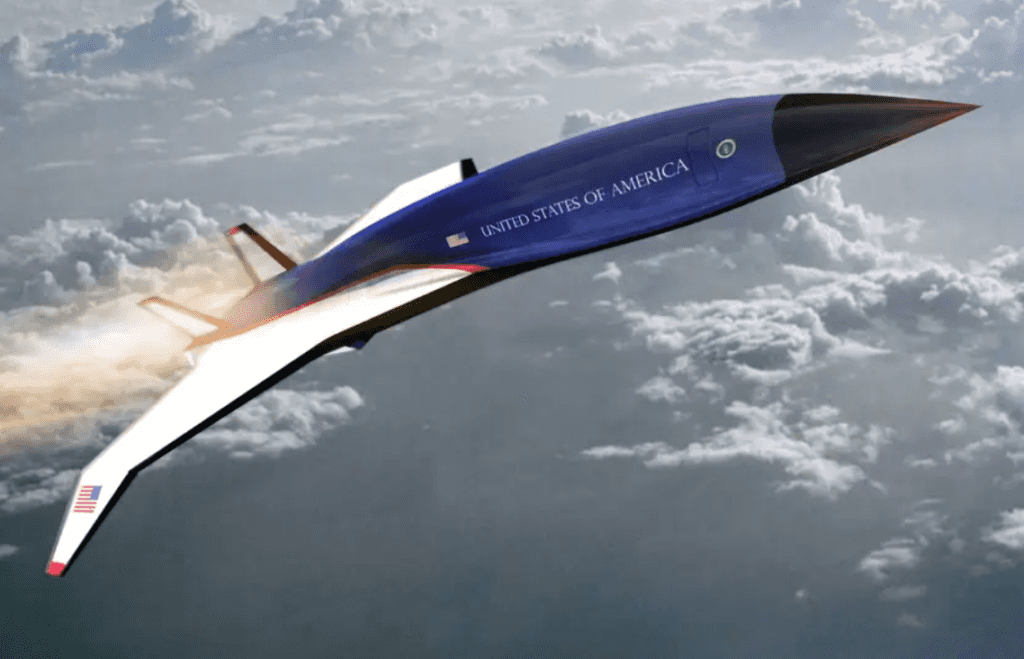 "With this concept, we are planning to implement new technologies that are not available today or that you don't (yet) see on commercial or business aircraft," Chahan said.
The first cabin's rotatable seats are leather with wooden shells. The teleconferencing video monitor can also be stored in a rolled position, allowing extra room for food platters or presentation equipment.
The second private suite is an eight-passenger room with lie-flat seats and adjustable table heights where senior staffers can either work collaboratively or rest.
Then the main cabin will include 20 business class seats with two galleys, two lavatories and plenty of stowage space to accommodate the passengers.
The seatbacks will also have spaces for holding personal electronic devices, in place of traditional seat-back monitors.
In September, Exosonic received a $1 million 24-month small business innovation research (SBIR) phase II contract to study prototypes for the supersonic Air Force One concept.
The Air Force has also invested in another startup supersonic private flight company, Hermeus Corporation. In August, Hermeus was awarded a similar contract as Exosonic, to work with the Presidential and Executive Airlift Directorate on a supersonic aircraft design. Hermeus boasts hypersonic travel capabilities, with the ability to go five times the speed of sound (Mach 5, about 3836 miles per hour) or faster.
A Mach 5 flight between New York and London would take about 90 minutes, where a typical airline flight would take about 7 hours.