Former President Donald Trump is banned from Facebook and Instagram for at least two years effective from the date of his initial suspension on January 7, the social media giant announced Friday.
"We are today announcing new enforcement protocols to be applied in exceptional cases such as this, and we are confirming the time-bound penalty consistent with those protocols which we are applying to Mr. Trump's accounts," Facebook's press release on the matter stated. "Given the gravity of the circumstances that led to Mr. Trump's suspension, we believe his actions constituted a severe violation of our rules which merit the highest penalty available under the new enforcement protocols."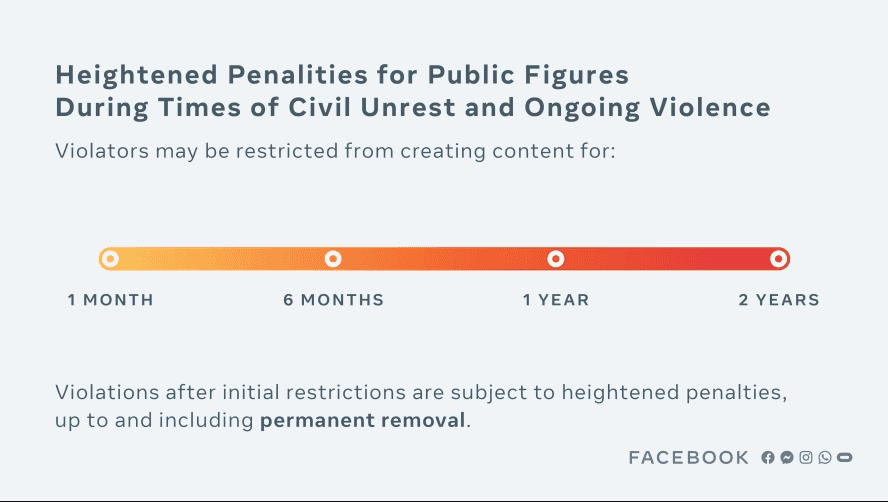 Earlier this year, Facebook suspended Trump from its platform because, at the time, the "risks of allowing the President" to post on Facebook for the remainder of his term "are simply too great," CEO Mark Zuckerberg asserted in the wake of the storming on Capitol Hill.
After two years, Facebook said it will "look to experts to assess whether the risk to public safety has receded."
"We will evaluate external factors, including instances of violence, restrictions on peaceful assembly and other markers of civil unrest. If we determine that there is still a serious risk to public safety, we will extend the restriction for a set period of time and continue to re-evaluate until that risk has receded," the company stated.
Facebook also noted that when the suspension is lifted, a "strict set of rapidly escalating sanctions" will be triggered if former President Trump commits any violations, including a permanent ban.
In May, Facebook's Oversight Board decided to uphold the ban, but noted the company must review the decision within six months to make a final decision, prompting Facebook to establish the two-year ban.
"We are grateful that the Oversight Board acknowledged that our original decision to suspend Mr. Trump was right and necessary, in the exceptional circumstances at the time," Facebook's announcement stated. "But we absolutely accept that we did not have enforcement protocols in place adequate to respond to such unusual events. Now that we have them, we hope and expect they will only be applicable in the rarest circumstances."
The social media giant's announcement acknowledged the controversy surrounding its decision to suspend an outgoing President from its platform, but argued it is Facebook's job "to make a decision in as proportionate, fair and transparent a way as possible, in keeping with the instruction given to us by the Oversight Board."
After the initial suspension, Zuckerberg alleged that Trump was using the platform "to condone rather than condemn the actions of his supporters at the Capitol." However, the posts and videos Trump had posted – and Facebook flagged and removed — included calls for everyone at the Capitol to "go home" and remain peaceful.
"We have to have peace, so go home. We love you, you're very special," Trump said in one removed video. "You've seen what happens, you see the way others are treated that are so bad and so evil. I know how you feel, but go home and go home in peace."
Mr. Trump condemned the announcement in an emailed statement.
"Facebook's ruling is an insult to the record-setting 75M people, plus many others, who voted for us in the 2020 Rigged Presidential Election," the 45th president wrote. "They shouldn't be allowed to get away with this censoring and silencing, and ultimately, we will win. Our Country can't take this abuse anymore!"