On Thursday, the U.S. Space Force announced its members would be getting new badges and lapel pins to help distinguish themselves from service members in other branches.
The Space Force announced the new pins and badges as many of its members have transferred over from the U.S. Air Force and are still wearing Air Force uniforms.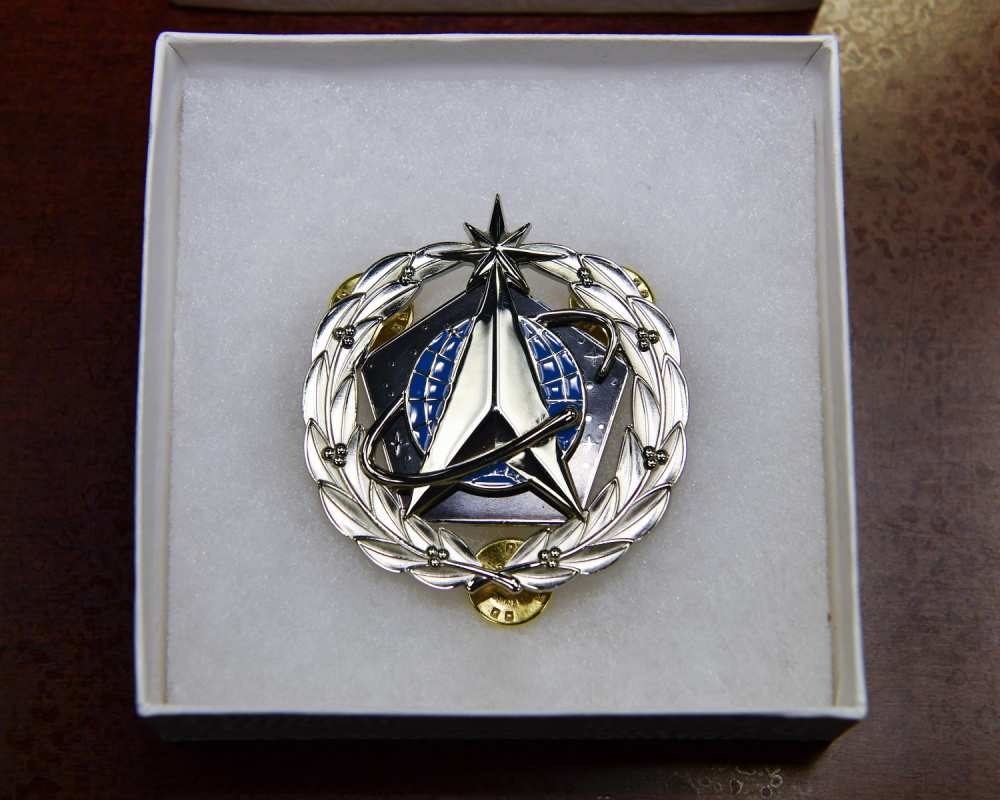 "These Space Force lapel pins will identify you as Space Professionals when you're in your Air Force service dress uniform until we're able to release our own Space Force uniform," said Chief Master Sgt. Roger A. Towberman, the senior enlisted advisor for the Space Force.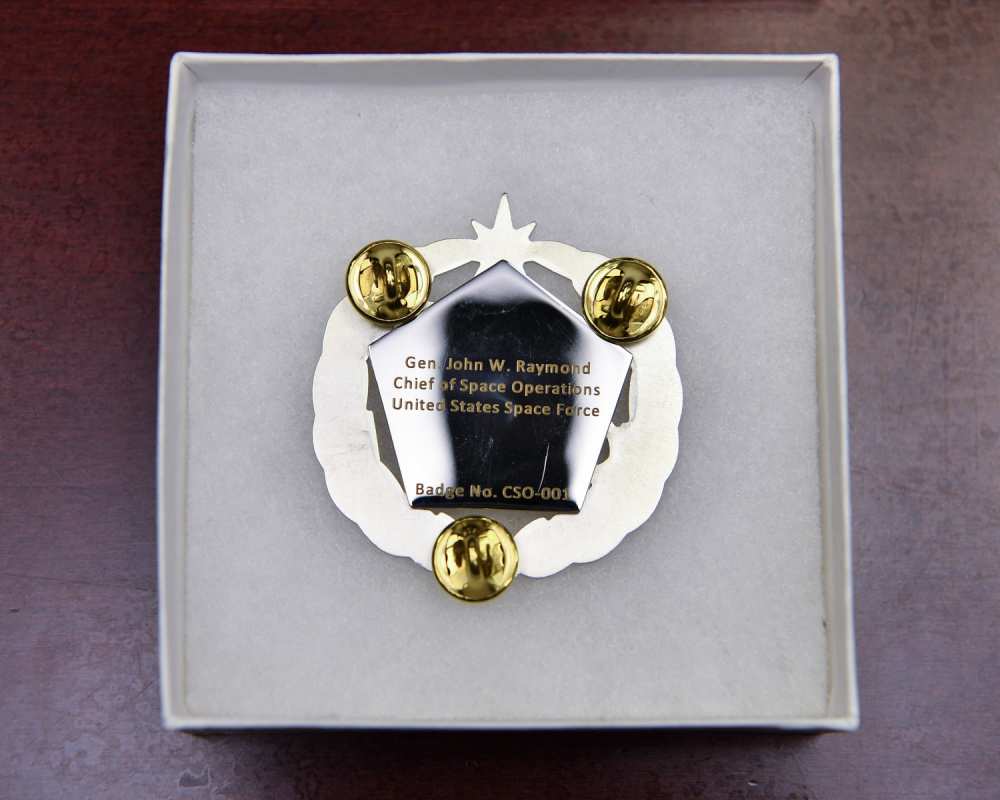 Towberman said the new uniform features may not carry over when the Space Force designs its official uniform, but "right now, this is how we're going to distinguish our uniform a little bit more."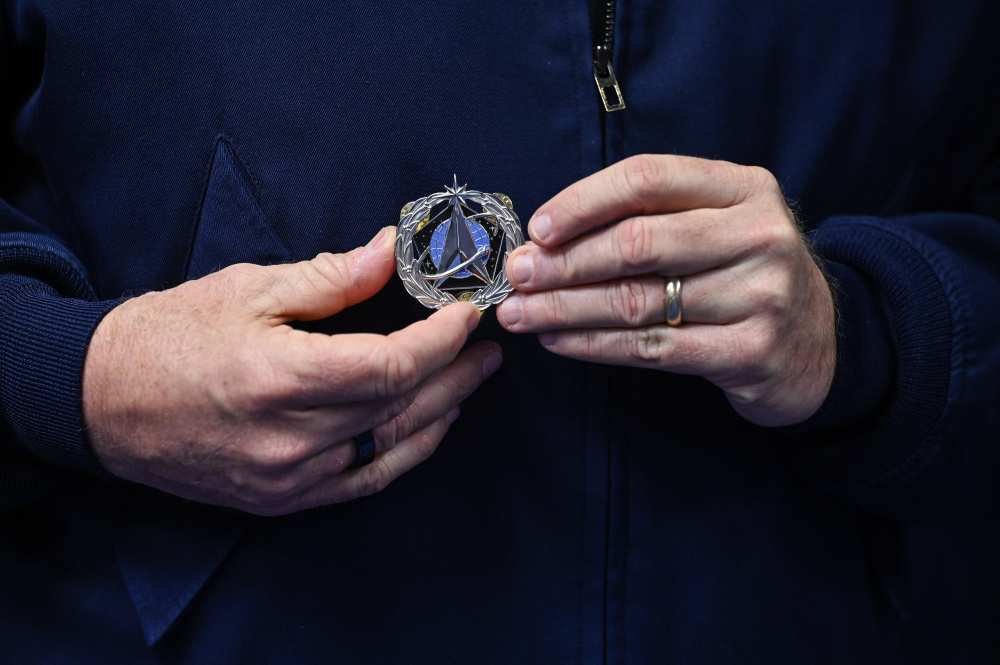 Currently, Space Force members were the same camouflage pattern worn by their Army and Air Force counterparts, with minor differences such as blue nametapes as opposed to the black ones worn by the Army and Brown ones worn by the Air Force. The new lapel pins and badges will add another layer of visual distinction between the three branches wearing the same camouflage pattern.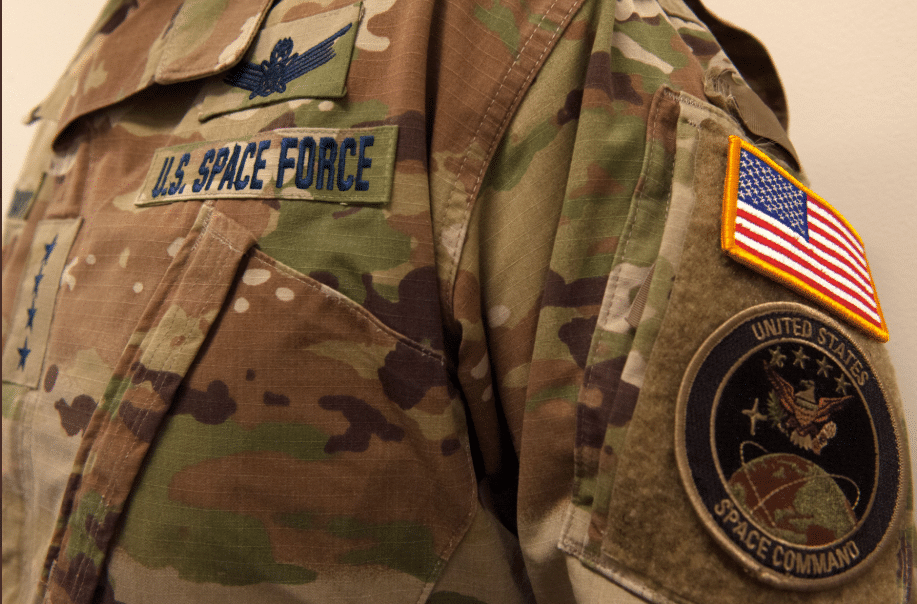 Wearing the lapel pin will become mandatory for all Space Force personnel, beginning on April 1, 2021.
Space Force members going through basic training are also authorized to wear silver ropes in lieu of the lapel pins on all combinations of the service dress uniforms until they are issued their lapel pins.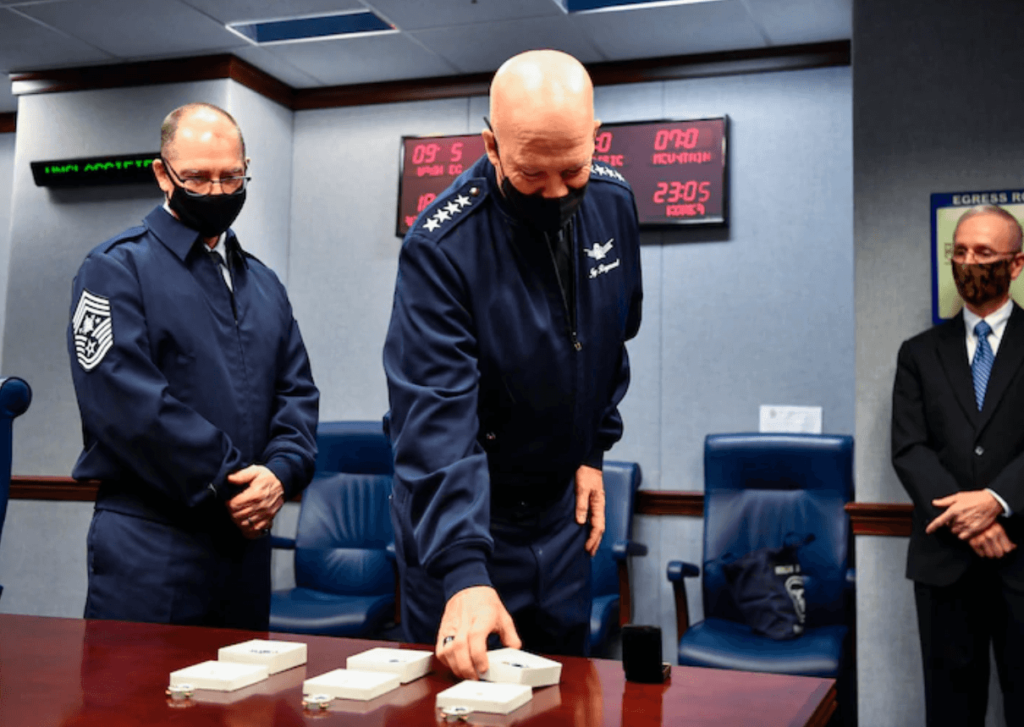 In the year since the Space Force began, the new military branch has gradually unveiled the various aspects of its service iconography, including its official logo and motto, Semper Supra, meaning "Always Above."
Last week, the Space Force also debuted service coins that it gave to the first seven recruits to directly enlist in the Space Force. The coins were presented to the Space Force's charter members as they graduated from basic training.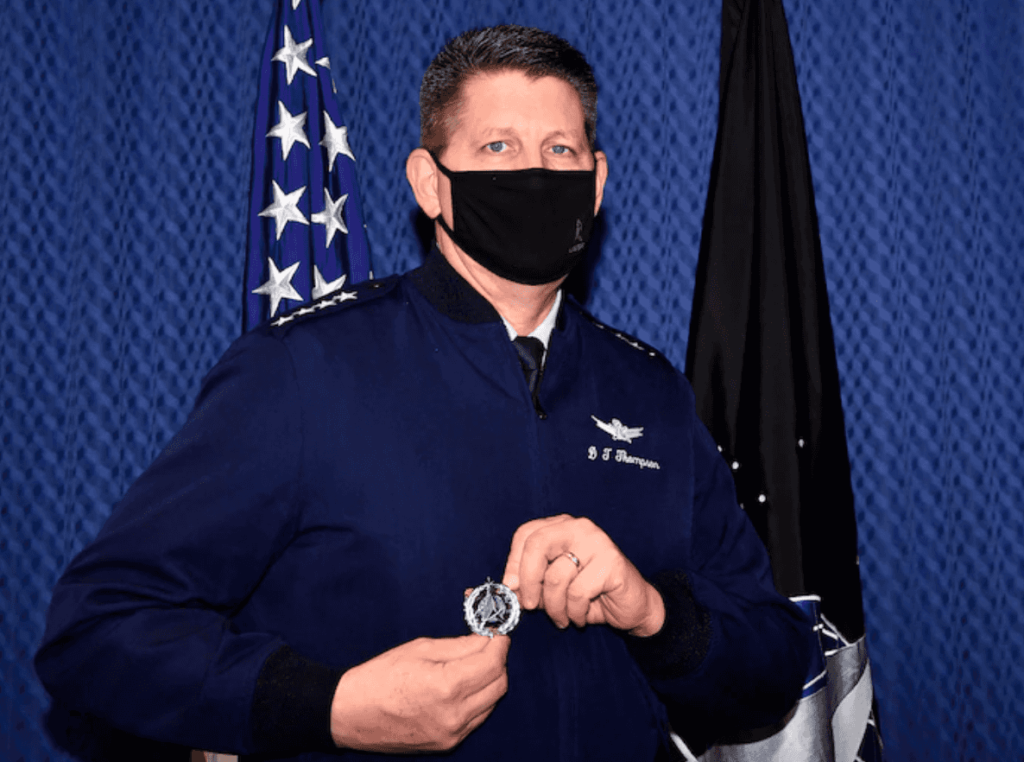 The Space Force has also released its first set of video recruitment advertisements in its efforts to garner new recruits, in addition to members who have joined through inter-service transfers from other branches.