Iran's Revolutionary Guard (IRGC) has warned against retaliations to Iran's ballistic missile strikes on two U.S. bases in Iraq, saying any further response from the U.S. will result in "more painful and cruel responses."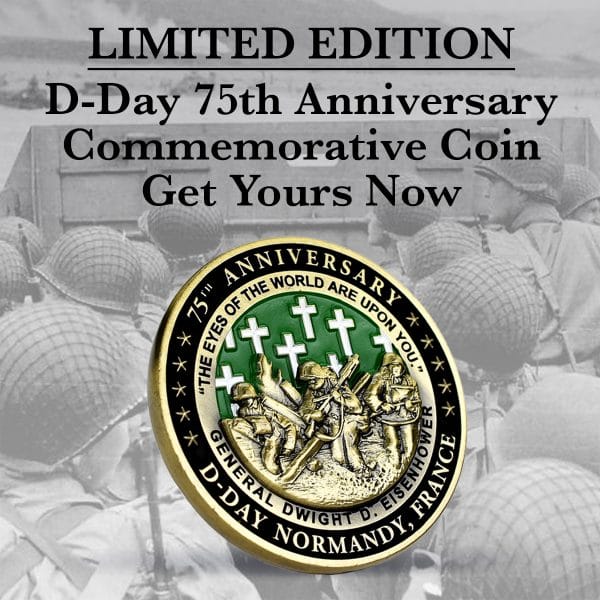 Get the most beautiful D-Day 75th Anniversary Commemorative Coin on the market, here
The comments by Iran were first circulated by Iran's Islamic Republic News Agency (IRNA) and reported by the Associated Press. The Iranian remarks were largely congratulatory of Tuesday's missile attacks and warned of further escalation with the U.S.
"We warn the Great Satan, the American regime of arrogance and arrogance, that any repercussions or other mobility and aggression will result in more painful and cruel responses," the roughly translated IRNA report said.
Iran took & concluded proportionate measures in self-defense under Article 51 of UN Charter targeting base from which cowardly armed attack against our citizens & senior officials were launched.

We do not seek escalation or war, but will defend ourselves against any aggression.

— Javad Zarif (@JZarif) January 8, 2020
The Iranian warnings also included threats of attacks on any U.S. allies in the Middle East that host U.S. troops.
"We are warning all American allies, who gave their bases to its terrorist army, that any territory that is the starting point of aggressive acts against Iran will be targeted," the warning read.
Israel was also named among the list of U.S. regional allies considered for an Iranian attack.
The Iranian statement further called on the people of the U.S. to "prevent further casualties and not allow the American troops in the region to become increasingly endangered by the increasingly despicable anti-US regime of the United States."