The Democrat-led House Intelligence Committee released their 300-page impeachment report on Tuesday and claim that President Donald Trump abused his presidential power to pressure Ukraine for political gain.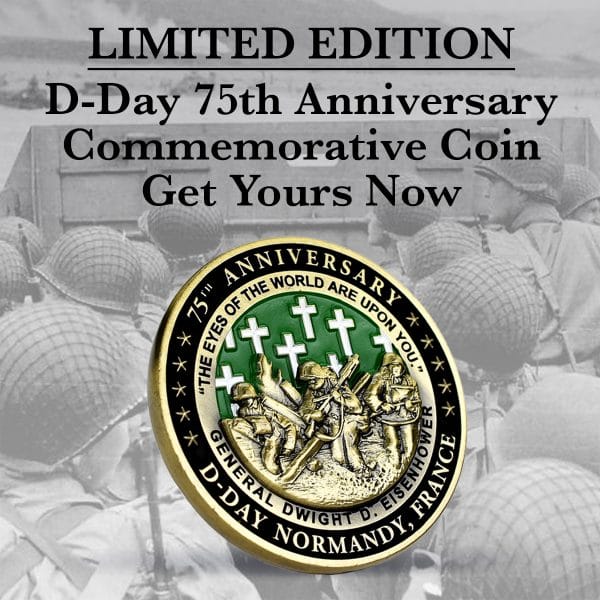 Get the most beautiful D-Day 75th Anniversary Commemorative Coin on the market, here
"President Trump's scheme subverted U.S. foreign policy toward Ukraine and undermined our national security in favor of two politically motivated investigations that would help his presidential reelection campaign," the report declares in its summary.
The report alleges that Trump used his July 25 phone call with Ukrainian President Volodymyr Zelensky to pressure his Ukrainian counterpart to investigate political opponent Joe Biden and the 2016 U.S. presidential election – to the benefit of Trump's reelection campaign.
The report includes allegations ranging from obstructing the inquiry, to intimidating and blocking witnesses, as well as abuse of political power.
Specifically, the full 300-page report notes nine "key findings of fact" citing witness testimony and evidence gathered throughout the inquiry.
The first finding claims Trump "solicited the interference of a foreign government … for the benefit of his reelection, to harm the election prospects of a political opponent, and to influence our nation's upcoming presidential election to his advantage."
The second finding alleges Trump "sought to pressure and induce [Zelensky] to publicly announce unfounded investigations that would … advance his personal political objectives."
The third finding says Trump acted "in his official capacity and using his position of public trust" to "personally and directly" request investigations into Biden, his son Hunter Biden, and the "baseless theory promoted by Russia alleging that Ukraine – rather than Russia – interfered in the 2016 U.S. election."
The fourth finding accuses Trump of undermining foreign policy, national security, and federal and Congressional support to withhold $391 million in "vital military assistance urgently needed by Ukraine" in its stance against Russian aggression.
The fifth finding alleges that Trump "used the power of the Office of the President and exercised his authority over the Executive Branch" to pressure Ukraine with agents, subordinates, and advisors.
The sixth finding claims that Trump "undermined U.S. policy supporting anticorruption reform and the rule of law in Ukraine, and undermined U.S. national security."
The seventh finding claims that Trump "compromised national security to advance his personal political interests" by withholding military aid from Ukraine.
The eighth finding alleges Trump "publicly and repeatedly persisted in urging foreign governments … to investigate his political opponent" which demonstrates he "will continue to use the power of his office for his personal and political gain."
The final finding says that Trump obstructed the impeachment inquiry – and Congress' constitutional responsibilities – through his refusal to hand over documents, instructing defiance of subpoenas and refusal to hand over documents, instructing refusal to cooperate, and "intimidating, threatening, and tampering" with witnesses.
The Intelligence Committee is expected to vote on Tuesday to approve the report. If approved, it will be transferred to the House Judiciary Committee where it would serve as the framework for that committee to draft articles of impeachment.
The report follows a day behind the House Republican minority report, which concluded Trump committed "no quid pro quo, bribery, extortion, or abuse of power," in his call with the Ukrainian president.