Following Lt. Col. Alexander Vindman's live testimony before last week's impeachment inquiry into President Donald Trump, the Army said it was prepared to move Vindman's family to a secure location on a military base if their security required it.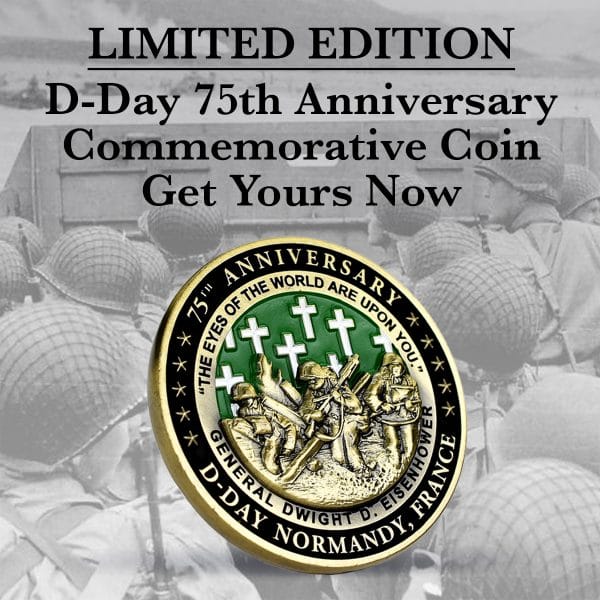 Get the most beautiful D-Day 75th Anniversary Commemorative Coin on the market, here
Army officials said that if there was a credible threat of physical danger to Vindman or his family, they would be moved to a new safe location, Business Insider reported. Vindman's decision to come forward for the impeachment hearings has reportedly drawn criticism from numerous sources, sparking concerns for Vindman's safety.
Col. Kathy Turner, an Army spokeswoman, said Vindman's family was already receiving some Army support for the public attention he had garnered in his decision to come forward as an impeachment witness. Still, she would not confirm whether any additional action had been taken to secure the family's safety.
"As a matter of practice, the Army would neither confirm nor deny any safety or security measures taken on behalf of an individual; however, as we would with any Soldier, the Army will work with civilian authorities to ensure that he and his family are properly protected," Turner told Business Insider.
Vindman, who remains an active member of the Army and who serves on the National Security Council, was one of several individuals who listened to a controversial July 25 phone call between President Trump and Ukrainian President Volodymyr Zelensky.
Trump was alleged to have used the phone call to pressure Zelensky to investigate former Vice President Joe Biden, as well as other concerns of a Ukrainian connection to allegations of Russian interference in the 2016 U.S. presidential elections.
"I was concerned by the call. What I heard was inappropriate," Vindman said during last week's hearings.
As part of his opening statements, Vindman invoked his father's decision to leave then-Soviet-controlled Ukraine and bring his family to the U.S.
Vindman also suggested the testimony he would give would have seen a likely deadly reprisal in Russia. He said it was his "sense of duty" that compelled him to come forward.
Throughout his testimony, Vindman raised concerns some Trump allies had tried to discredit his testimony by diminishing his service.
In one exchange with Rep. Devin Nunes, R-CA, the ranking Republican on the House Intelligence Committee, Vindman corrected the congressman for referring to him as Mr. Vindman, and insisted he is referred to by his military rank.
"The attacks I've had in the press and Twitter have kind of marginalized me as a military officer," Vindman said when asked why he felt the need to be recognized by his rank.