Lieutenant Colonel Alexander Vindman has drawn a lot of scrutiny for insisting civilian congressman Devin Nunes call him by his rank. Air Force veteran congressman Chris Stewart then asked Vindman if he makes every civilian call him by his rank. So who is right in the situation?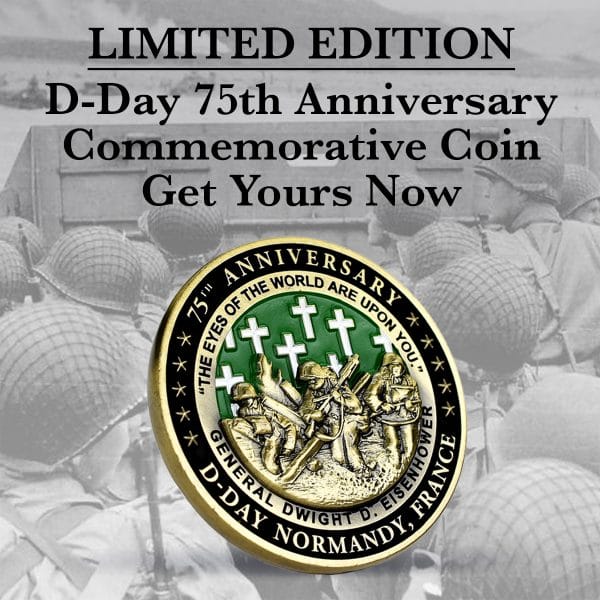 Get the most beautiful D-Day 75th Anniversary Commemorative Coin on the market, here
Vindman, a U.S. Army officer of more than 20 years, raised concern about attacks on his integrity amid his testimony on Tuesday in the Trump impeachment inquiry hearing held before the House Intelligence Committee, saying he felt "marginalized" by the attacks and interrupted Nunes to request his military rank be used.
Stewart, himself an Air Force veteran, went on to ask Vindman why he felt he needed to correct Nunes and be referred to by his rank.
Army Lieutenant Colonel Alexander Vindman defended wearing his military uniform in a public impeachment hearing, asking to be referred to as 'Lieutenant': 'The attacks I've had in the press and Twitter have kind of marginalized me as a military officer.' pic.twitter.com/qpCcOIDaIt

— Reuters (@Reuters) November 19, 2019
"Do you always insist on civilians calling you by your rank?" Stewart asked.
"Representative Stewart, I'm in uniform wearing my military rank. I just thought it was appropriate to stick with that," Vindman replied.
Stewart insisted Nunes meant no disrespect in addressing Vindman during the ongoing hearings. Vindman agreed with Stewart but still claimed concern over attacks he had seen throughout press and social media outlets.
"The attacks I've had in the press and Twitter have kind of marginalized me as a military officer," Vindman said.
The Army officer arrived in his dress blue uniform for the impeachment hearings. At one point, Vindman spoke to the courage of witnesses who had come forward to provide their insights on the controversial phone call between Trump and Zelensky.
Vindman has served on the National Security Council inside the White House and raised concerns about a controversial call between Trump and Ukrainian President Volodymyr Zelensky. Vindman worried over an alleged effort by Trump to pressure Ukraine into an investigation of former Vice President Joe Biden, as well as the effect such a pressure effort would have on U.S. foreign policy with Ukraine.
Vindman left Soviet-controlled Ukraine as a child and immigrated to the U.S. with his family. He joined the Army and served in an infantry unit during combat operations in Iraq. He received the Purple Heart for injuries during an IED attack in 2004.
He continued on to work on the National Security Council, where he provided expertise on Ukraine. He said he felt a "sense of duty" to testify for the ongoing impeachment hearings led by Democrats in the House of Representatives.