President Donald Trump said he chose not to tell House Speaker Nancy Pelosi about an impending raid against ISIS leader Abu Bakr al-Baghdadi because he feared a leak that would compromise the success of the mission or cost U.S. lives.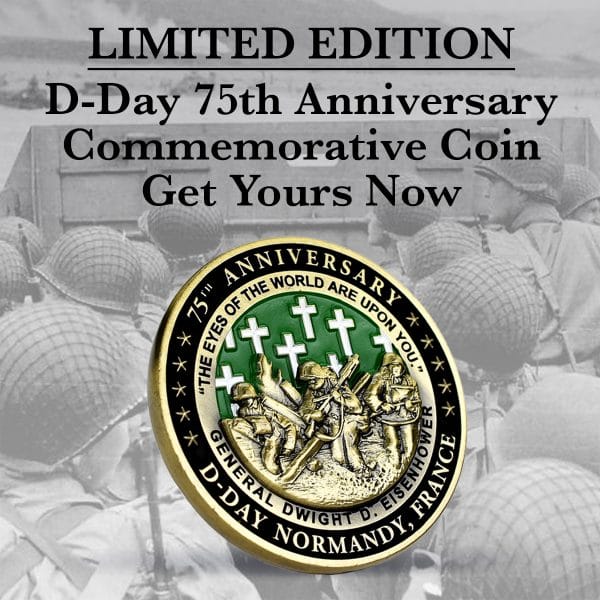 Get the most beautiful D-Day 75th Anniversary Commemorative Coin on the market, here
The president made his revelation about Pelosi and the leaking concerns during a Sunday press conference announcing the completion of the raid against the ISIS leader, Fox News reported. Those comments drew criticism from Pelosi and other lawmakers, who said they should have been notified before the raid.
"I didn't do that. I wanted to make sure this was kept secret," Trump said when asked if he notified Pelosi before the raid. "I don't want to have men lost, and women. I don't want to have people lost."
When asked again about efforts to notify Pelosi and other congressional leaders, Trump said some were in the process of being notified and notifications came only after U.S. forces left the area, to prevent leaks that could compromise the mission.
"I told my people we will not notify them until our great people are out, not just in, but out," Trump said.
In a response to the apparent snub, Pelosi said, "The House must be briefed on this raid, which the Russians but not top Congressional Leadership were notified of in advance, and on the Administration's overall strategy in the region. Our military and allies deserve strong, smart and strategic leadership from Washington."
When asked about the participation of any allied nations, President Trump did credit the Russian government for allowing U.S. forces to pass through Russian-controlled airspace in order to carry out the raid.
"We told the Russians we were going in because we were going over them," Trump said at the press conference, according to a Washington Post transcript of the conference. "And they were curious, but we said we're coming. We said look, one way or another we're coming."
Trump said he did not provide details about the mission to the Russians but said they were thankful for the notification before U.S. forces flew over their airspace.
The President also thanked Turkey, Iraq, and Syria "to an extent" for making way for U.S. aerial passage into Syria.
The President apparently kept tight control over information about the raid. Vice President Mike Pence, Secretary of State Mike Pompeo, National Security Adviser Robert O'Brien, and Chairman of the Joint Chiefs of Staff Gen. Mark Milley were among a small group of officials who knew about the raid in advance and viewed it from the White House situation room.
Trump's relationship with Pelosi remains strained, with some particular regard to matters in Syria. On Oct. 16, the House voted 354-60 to condemn Trump over his plan to withdraw U.S. troops from Syria.
The speaker's contentious relationship with the President also stems from a Democratic impeachment effort in the house over allegations Trump corruptly pressured the President of Ukraine to investigate whether it was involved in election interference in the 2016 U.S. presidential elections.
Trump has also been alleged to have pressured Ukraine to investigate allegations former-Vice President Joe Biden forced the firing of a Ukrainian prosecutor investigating a business his son Hunter Biden worked for, even as the older Biden is pursuing a Presidential run of his own.