The U.S. House of Representatives found overwhelming support for a measure to condemn President Donald Trump's decision to withdraw U.S. troops from Syria.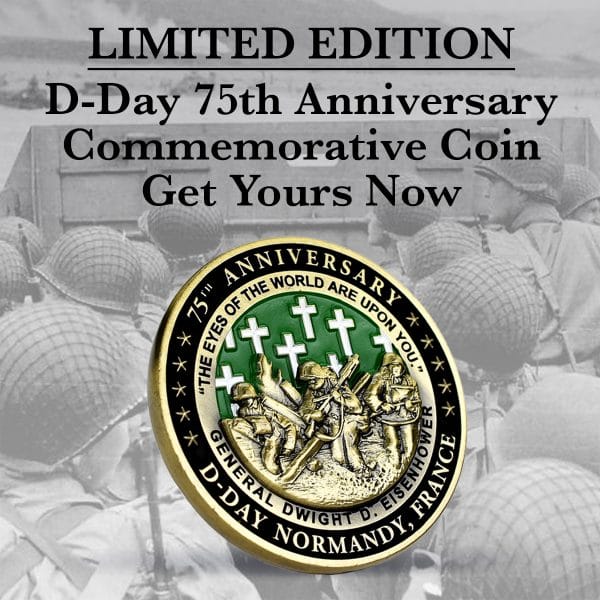 Get the most beautiful D-Day 75th Anniversary Commemorative Coin on the market, here
In a strongly bipartisan show of support on Wednesday, the House passed a nonbinding resolution condemning Trump's decision to pull U.S. troops from Syria with a vote of 354-60, according to the Associated Press. The measure also calls on Turkey to cease a military offensive in northern Syria that threatens U.S.-allied Kurdish fighters in the region.
The measure was passed with the support of 129 Republican representatives who opposed Republican President Trump.
Turkey's offensive to enforce a buffer zone on its border with Syria has raised concern among U.S. officials that the Turkish military will target Syrian Kurds they believe are linked to the Kurdistan Workers' Party, known as the PKK, which the Turkish government has designated as a terrorist group.
Earlier on Wednesday, Trump defended his decision to withdraw troops from Syria, saying it is not the problem of the U.S. Trump also said the Kurds are "not angels," in a move that suggested an end to support for the U.S.-allied Kurdish fighters in Syria.
"We are not a policing agent. It is time for us to go home," Trump told reporters while hosting Italy's President Sergio Mattarella at the White House.
During his white house visit, President Mattarella himself reportedly expressed Italy's concern over the Turkish military offensive and the prospect of a resurgence of the Islamic State.
Trump suggested the U.S. would still negotiate with Turkey to prevent Turkish military forces from attacking the Kurdish allies. Secretary of State Mike Pompeo and Vice President Mike Pence were also set to leave Washington on Wednesday bound for Turkey in an effort to negotiate a ceasefire with Turkish President Recep Tayyip Erdogan.
"We're trying to get Turkey to do the right thing. We want to get wars stopped," Trump told reporters at the White House.
By contrast, Utah Republican Sen. Mitt Romney said, "It's too late for this kind of conversation."
"I mean I'm happy that they're talking, but my goodness, the lack of preparation and thinking about how we could have transitioned to a setting where we can protect the Kurds and also hopefully meet Turkey's needs and interests; that's something we should have considered a long time ago before we pulled our troops out," Romney said of Pompeo and Pence's diplomatic mission to Turkey.
South Carolina Republican Sen. Lindsey Graham, a usual Trump ally, was among the Senate Republicans who criticized Trump's Syria decision. Graham said Trump's troop withdrawal "is against all sound military advice."