Former Navy SEAL Rob O'Neill, who fired the shots that killed Osama bin Laden in 2011, reacted to the news of ISIS leader Abu Bakr al-Baghdadi's death with praise for U.S. forces – and a little jealousy.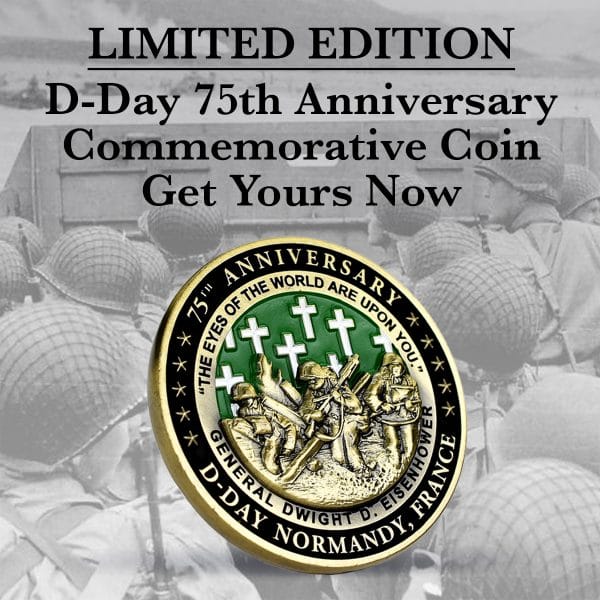 Get the most beautiful D-Day 75th Anniversary Commemorative Coin on the market, here
O'Neill appeared on Fox and Friends Monday morning to describe the moment he learned about Baghdadi's death, which happened to be via text message while he was on the stage at the American Veterans Center annual conference.
Watch his interview below, beginning at approximately 17:41:
"It was incredible," O'Neill said of hearing the news, adding he couldn't wait to learn more details about the operation, including which elite military unit had carried out the mission.
That unit was part of the U.S. Army's Delta Force, the elite special units dedicated to counterterrorism and the capture of top terror leaders, Reuters reported. The mission to kill Baghdadi was launched from an airbase located in western Iraq.
"I was proud, so proud," he said. "They did what Delta does. They got it on."
O'Neill praised the technology and tactics used in the Baghdadi raid, adding that the raid utilized more helicopters, avoided the "booby-trapped" front door of the Baghdadi compound, and plowed through walls while expecting to fight.
"It's so cool. I love it because I'm so proud, but now I kinda know what it's like to be a little jealous. I'm like 'why couldn't I have been on that one?'" O'Neill said.
In his own raid on Bin Laden's compound, O'Neill said he never expected to survive.
Only two helicopters were used in the Bin Laden raid– whereas the Baghdadi raid included eight – and the terrorists in the area were equipped with anti-aircraft weaponry. Bin Laden was also expected to detonate a suicide vest as Baghdadi did.
Delta Force soldiers and dogs chased Baghdadi down a tunnel and cornered him at a dead-end, prompting him to detonate a suicide vest that instantly killed him and his three children he attempted to use as human shields.
One of the military dogs was injured slightly by the blast, but has since recovered and returned to duty.
U.S. forces later conducted a DNA test to confirm Baghdadi's identity, which Joint Chiefs Chairman Mark Milley later confirmed was positive for Baghdadi.
Baghdadi rose to prominence in 2014 when he announced the start of the ISIS caliphate from the Great Mosque in Mosul, Iraq.