Abu Bakr al-Baghdadi, the leader of the terror group ISIS, has been killed following a nighttime raid by U.S. forces.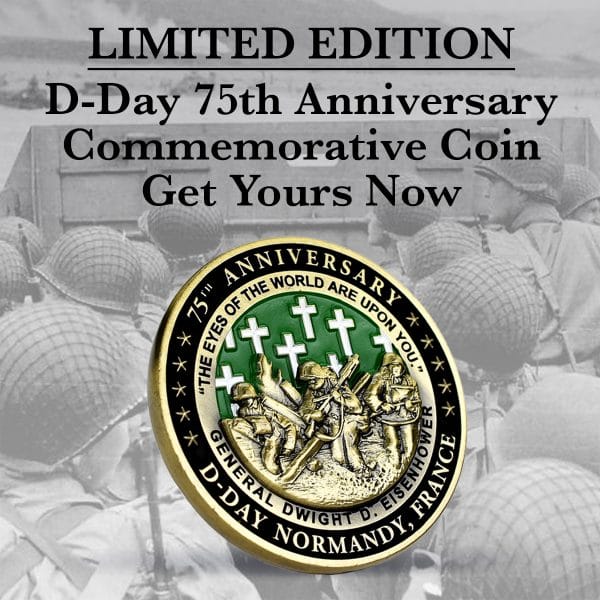 A Christmas gift that means something: Get you and your loved ones a D-Day 75th Anniversary Commemorative Coin, here
Assaulting U.S. forces and attack dogs chased Baghdadi into a dead end tunnel where the terrorist leader blew himself up, along with three of his young children. In a Sunday announcement of the raid, President Donald Trump called Baghdadi's final acts cowardly and noted the terrorist leader died "whimpering and crying and screaming all the way."
President Trump described the U.S. raid, done in "grand style" and which those special operations forces accomplished without the loss of any U.S. lives.
The attack was carried out with eight helicopters and multiple other airplanes providing support. The assaulting U.S. forces were able to quickly overcome intense ground fire before landing on the compound and breaching the outer walls.
After the terrorist leader took his own life, U.S. forces were able to conduct a DNA test to confirm Baghdadi's identity. Those U.S. forces were also able to collect other intelligence information from the ISIS compound during the course of the raid, which lasted about two hours.
While no U.S. forces were reportedly injured in the compound raid or the blast from Baghdadi's suicide bomb vest, Trump did say one of the attack dogs brought in to the raid had been injured.
Trump credited the professionalism of those U.S. forces, which he oversaw from the White House situation room. He also credited the work of U.S. intelligence officials.
"We had some incredible intelligence officials that did a great job," he said.
Trump said his military leadership would soon determine the remaining leadership structure of the terrorist organization.
Baghdadi rose to prominence in 2014 when he announced the start of the ISIS caliphate from the Great Mosque in Mosul, Iraq. The terrorist organization grew to include territory in regions of Iraq and Syria, but increased U.S. involvement in the region has brought the terrorist group into decline in recent years.
The London-based Syrian Observatory for Human Rights (SOHR) previously believed the terrorist leader had been killed in airstrikes in 2017, but U.S. officials never confirmed Baghdadi's death and while he has remained hidden, Baghdadi has made occasional public statements. Baghdadi called for a reinvigorated ISIS offensive against the U.S. in September as U.S. officials appeared to consider greater military involvement in the Middle East and Iran in particular.
The news of Baghdadi's death also follows closely after the withdrawal of many U.S. forces from Syria; a move that has raised concerns captive ISIS members could escape and the terrorist group could see a resurgence.