This story has been updated to reflect new information confirming the U.S. airstrike.
Abu Hassan al-Muhajir, the successor to lead the Islamic State was killed in what is believed to be a U.S. airstrike in northern Syria, just one day after U.S. special operations forces raided a compound and took out the terrorist organization's leader Abu Bakr al-Baghdadi.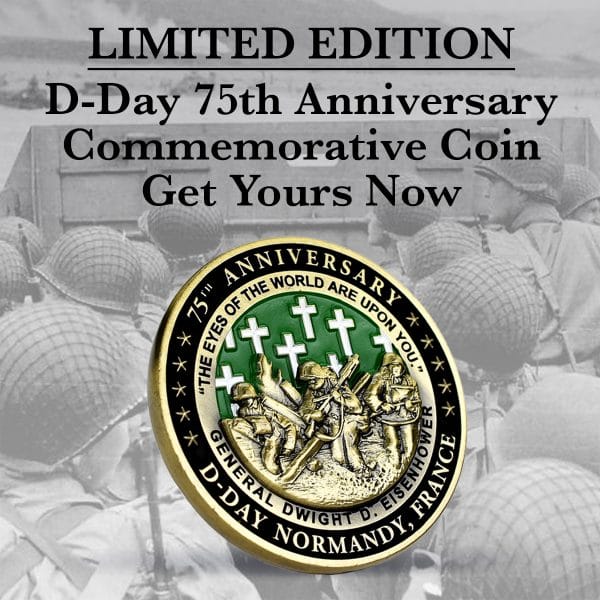 Get the most beautiful D-Day 75th Anniversary Commemorative Coin on the market, here
Al-Muhajir, a spokesman for the ISIS terror group and the likely successor to Baghdadi, was being smuggled across northern Syria in the back of an oil tanker truck when the truck was hit by what appeared to be a U.S. airstrike, New York Times reported Sunday.
Following the previous ops, a senior assistent for al- Bagdadi is called Abu Hesen al Mouhjir was targeted in a village named Ein al Baat near Jaraboul city, the mission was conducted via direct coordination of SDF Intel & US military apart the ongiong ops to hunt ISIS leaders.

— Mazloum Abdî مظلوم عبدي (@MazloumAbdi) October 27, 2019
General Mazloum Abdi, a leader of Kurdish Syrian Defense Force (SDF), described the attack that took place near Jaraboul city and which he claims came as the result of intelligence coordination between the Kurds and U.S. military planners.
Hussein Nasser, a Syrian activist who reportedly spoke to witnesses at the scene of the attack, also credited the strike for having taken Muhajir out.
Close up footage of the tanker from @AbdullahAlmu7md shows still burning truck/tanker with #TFSA from a nearby checkpoint coming to inspect wreckage. 3 charred bodies believed to have been found. #SDF leader says #IslamicState spox was target in @CJTFOIR strike. pic.twitter.com/UDghJFCvXL

— Riam Dalati (@Dalatrm) October 27, 2019
After initial uncertainty about the accuracy of reports of Al-Muhajir's death, an unnamed State Department official did confirm his death to Fox News.
Al-Muhajir has remained an elusive figure in the ISIS leadership as Muhajir is only a name the spokesman adopted since joining the terror group. His true name and nationality remain unknown — a point that likely complicates efforts to confirm his identity.
The spokesman was among a list of ISIS figures likely to replace Baghdadi. Muhajir's reported death followed only a few hours after U.S. special forces raided Baghdadi's compound. The terror group leader took his own life and the lives of three of his children with a suicide bomb after U.S. forces trapped him into a tunnel.
Despite the blast, these U.S. special forces who carried out the raid against Baghdadi were reportedly able to confirm his identity through DNA testing on site. They were also able to collect intel from the ISIS leader's compound.
In a press statement announcing the Saturday night raid against Baghdadi, President Donald Trump said U.S. military leadership would work to determine the remaining ISIS leadership structure and continue to pursue the terror organization.
In his Sunday statement, Trump credited Gen. Mazloum's same Kurdish forces for contributing to the intel that allowed U.S. forces to find Baghdadi.
Trump's decision in recent weeks to withdraw U.S. troops from Syria has led to some concern about an ISIS resurgence. It remains to be seen if continued strikes against the group's leadership will suppress the group, which has already lost most of its territory, including its one-time Syrian stronghold in Baghouz.