This is a breaking news story. Please check back for updates as more information becomes available. 
Chairs of the Democrat controlled House Intelligence, Foreign Affairs and Oversight committees issued a subpoena on Monday against President Donald Trump's personal lawyer Rudy Giuliani for documents relating to his interactions with Ukrainian officials as part of an impeachment inquiry against the President.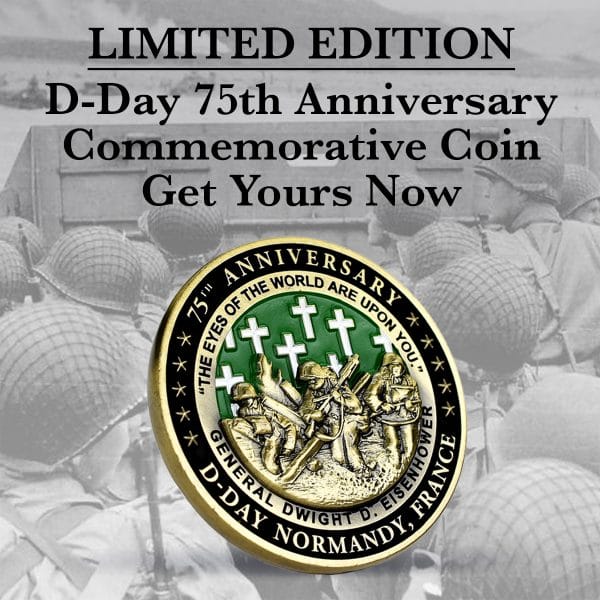 Get the most beautiful D-Day 75th Anniversary Commemorative Coin on the market, here
Amid claims Trump withheld a military aid package to pressure the Ukrainian President to launch an investigation into Joe Biden, the house has issued subpoenas giving Giuliani until October 15, to turn over documents relating to his interactions with Ukrainian government officials. According to NBC news, the subpoenas follow Giuliani's own comments that he spoke to a Ukrainian prosecutor about then-Vice President Biden's time in the Ukraine.
"In addition to this stark admission, you stated more recently that you are in possession of evidence—in the form of text messages, phone records, and other communications—indicating that you were not acting alone and that other Trump Administration officials may have been involved in this scheme," the Monday letter says.
The letter warned that Giuliani's failure to comply with the subpoena could result in an "adverse inference against you and the President."
Giuliani made several media appearances over the weekend, discussing allegations Biden urged the firing of a prosecutor investigating Burisma Holdings while his son Hunter Biden served on its board of directors.
The letter alleges Giuliani was part of a scheme with Trump to "advance his personal political interests by abusing the power of the Office of the President" and states Giuliani worked to press the Ukraine into "two politically-motivated investigations."
The letter states those "politically-motivated investigations" included prosecuting Ukrainian officials who provided evidence against the now-convicted Trump campaign chairman Paul Manafort, and ascribes political motives in the potential investigation of Biden.
Last week Trump released a transcript of his controversial call with the Ukrainian President Volodymyr Zelensky. In his comments, Trump did not mention Manafort, nor did he call specifically for prosecution against Ukrainian officials who aided in the prosecution of Manafort for tax fraud.
Trump did ask Zelensky to "find out what happened with this whole situation with Ukraine" before alluding to the U.S. cybersecurity firm Crowdstrike, whose evaluation of DNC computer servers was a key part of the claims the Russian government interfered with the 2016 U.S. elections.
Trump asked Zelensky to speak with Attorney General Bill Barr regarding Crowdstrike
Zelensky appeared to then ask to speak to Giuliani before the phone conversation shifted to discussions of Biden.
"There's a lot of talk about Biden's son, that Biden stopped the prosecution and a lot of people want to find out about that so whatever you can do with the Attorney General would be great," Trump said in the call transcript. "Biden went around bragging that he stopped the prosecution so if you can look into it. . . It sounds horrible to me."
Trump has maintained there was no effort to pressure Zelensky, a claim Zelensky also endorsed during a joint press  conference with Trump last week.