Various CEOs and founders for 145 companies published a letter on Thursday addressed to the U.S. Senate, urging the passage of new background check laws for gun buyers, as well as "extreme risk laws" commonly referred to as "red flag laws" as new gun control measures.
A copy of the letter, published in its entirety by the New York Times, details proposals for gun control measures favored by the various companies in the wake of shootings in El Paso, Texas, and Dayton, Ohio.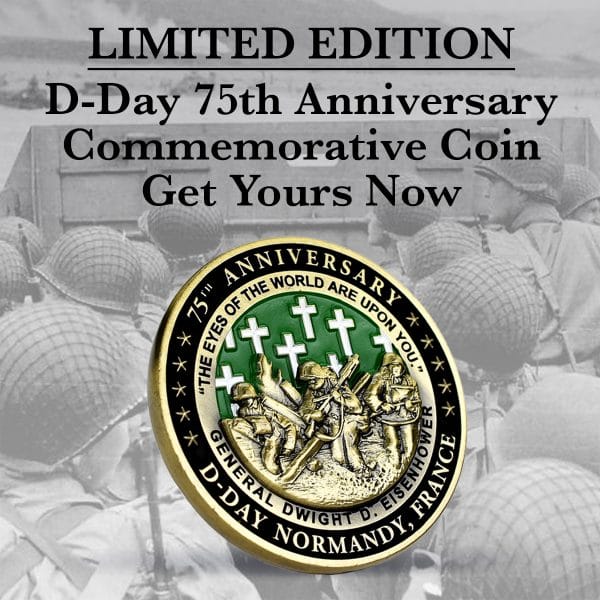 Get your D-Day 75th Anniversary Commemorative Coin Here
"As leaders of some of America's most respected companies and those with significant business interests in the United States, we are writing to you because we have a responsibility and obligation to stand up for the safety of our employees, customers and all Americans," the letter states.
The letter calls gun violence a "public health crisis that demands urgent action," and calls on lawmakers in the Senate to "stand with the American public on gun safety."
The Thursday letter appears to allude to legislation passed in the U.S. House of Representatives, such as H.R. 8, which calls on expanded background checks on the private firearms transfers and calls on the Senate to "follow the House's lead."
The letter expands beyond the call for increased background check laws, in requesting the passage of "red flag laws" that would allow law enforcement officers and families to report gun owners believed to be a risk to themselves or others.
The full list of the supporting CEOs and their respective companies is included with the letter.
In August, Republican Sen. Lindsey Graham similarly proposed legislation in favor of the extreme risk protective orders known as "red flag laws."  Graham said he had across-the-isle support for his proposed measure from Democratic Sen. Richard Blumenthal.
Around the time of Graham's August proposal, President Donald Trump voiced support for "red flag" laws, and said, "We must make sure that those judged to pose a grave risk to public safety do not have access to firearms, and that if they do, those firearms can be taken through rapid due process."
Trump had also tweeted in support of background checks, proposing the issue be considered by Republicans and Democrats along with immigration reform.
….this legislation with desperately needed immigration reform. We must have something good, if not GREAT, come out of these two tragic events!

— Donald J. Trump (@realDonaldTrump) August 5, 2019
Since holding a Senate hearing on the subject in March, Graham has shown renewed favor to the extreme risk protective orders, that call to at least temporarily allow courts to confiscate guns from citizens suspected to pose a risk of harm to themselves or others, even if they have broken no laws.
Following the March hearing, NRA spokesman Lars Dalseide said the proposed laws "don't protect the due process of rights or ensure the mentally ill receive the care they need."
In April, Graham said he was drafting legislation that "incentivize states to produce extreme risk protective order legislation that has ample due process but also is meaningful in protecting the public from somebody who is dangerous."
His proposal would reportedly use a grant system to incentivize states to implement their own protective orders.
A previous version of Graham's proposal indicated the confiscatory orders could only last for up to 14 days after a court established probable cause to remove a gun owner's firearms and would then mandate a court hearing within 72 hours, for the owner to plead their case.
In March New Hampshire held hearings for similar legislation.
States like Colorado and Maryland have had the laws in place for some time and New Jersey implemented its version of the law in August.
Recently, the Federal Bureau of Investigations issued a former Marine with a protective order under Oregon's version of the laws, after he made threats to kill left-wing Antifa political activists.