For a third time in about a week the U.S. Navy Destroyer USS Mason was fired upon off the coast of Yemen from a region controlled by Iran-backed terror group, the Houthi. The ship was not hit and it deployed countermeasures.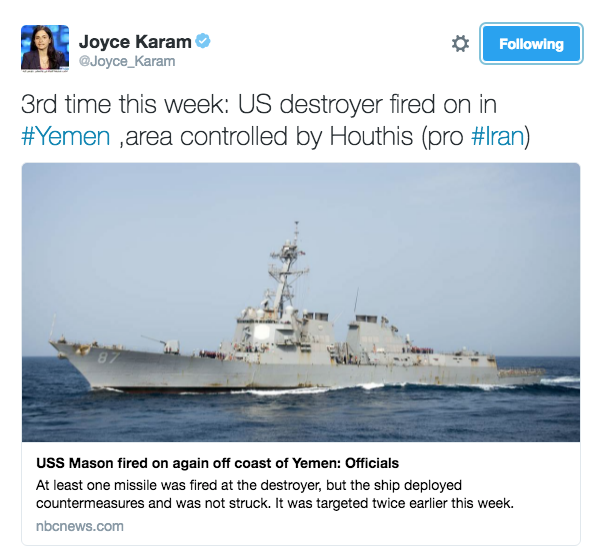 This comes days after the U.S. launched tomahawk missiles into Yemen and blew up three radar sites that are believed to be involved with the first two missile attacks on the USS Mason.
After the first two missile attacks Pentagon press secretary Peter Cook said in a statement: "The United States will respond to any further threat to our ships and commercial traffic, as appropriate, and will continue to maintain our freedom of navigation in the Red Sea, the Bab al-Mandeb, and elsewhere around the world."
[revad2]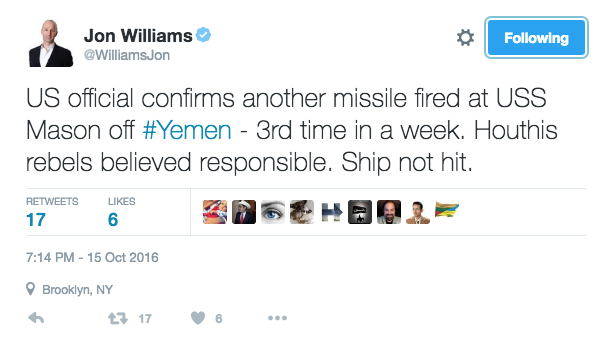 American Military News reported on the previous two missile launches targeting the USS Mason earlier this week:
"Officials said that the missile was fired at the USS Mason in the Red Sea, north of the Bab al-Mandab Strait, but the missile missed its target. The ship used countermeasures and fired defensive salvos in response to the missile. The missile was fired around 6:00 pm local time.
This is the second incident in the past four days when Houthi rebels fired two missiles at the USS Mason and the USS Ponce operating in the Red Sea.
The Houthis denied involvement in the attempted strike against the U.S. destroyer on Sunday.
On Tuesday, the Pentagon hinted at making retaliatory strikes against the Houthi rebels.
Officials said that they are currently weighing what their response should be against the rebels.
U.S. officials believe that Iran is supplying the Houthi rebels with some of their heavy weaponry."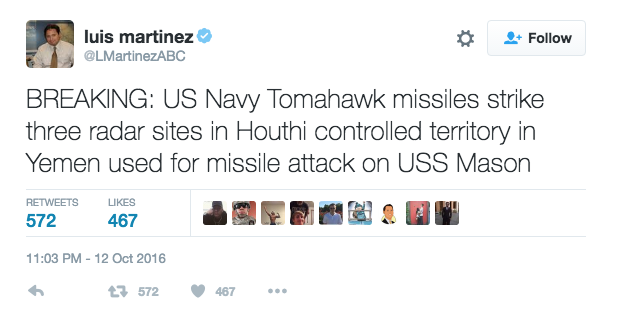 The circumstances around this third attempt to hit the USS Mason with missiles appear to be the same as the previous two attempts.