The Blue Angels are returning to the skies after their long operational pause following the tragic death of Navy Blue Angel, Captain Jeff Kuss.
[revad1]
The Navy Blue Angels thanked all of their fans for supporting them over the past few weeks after the death of fellow Navy Blue Angel, Captain Jeff Kuss.
Captain Jeff Kuss died during a training accident near Smyrna Airport in Tennessee. The Blue Angels were preparing for the Great Tennessee Airshow in Nashville that upcoming weekend.
Kuss is assumed to have decided not to eject from the F/A-18 Hornet because he had to maneuver the aircraft so that it wouldn't hit an apartment building and harm innocent civilians.
Thursday they flew over Palafox street and Pensacola Beach in Pensacola, Florida around 9:35 a.m. to show their appreciation.
Yesterday, the Navy Blue Angels celebrated their 70th anniversary since the group performed their first flight demonstration at Naval Air Station in Jacksonville, Florida.
The Navy Flight Exhibition Team, now known as the Blue Angels performed their first demonstration on June 15, 1946. They are the oldest flight demonstration team in the country.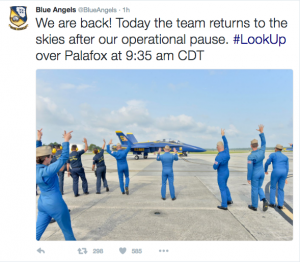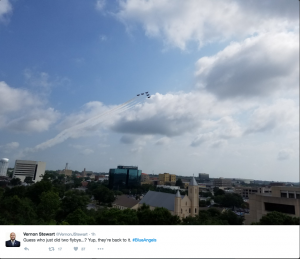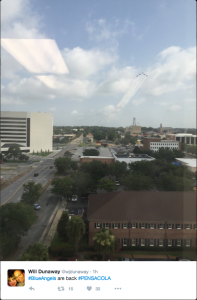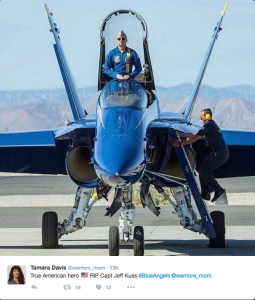 [revad2]