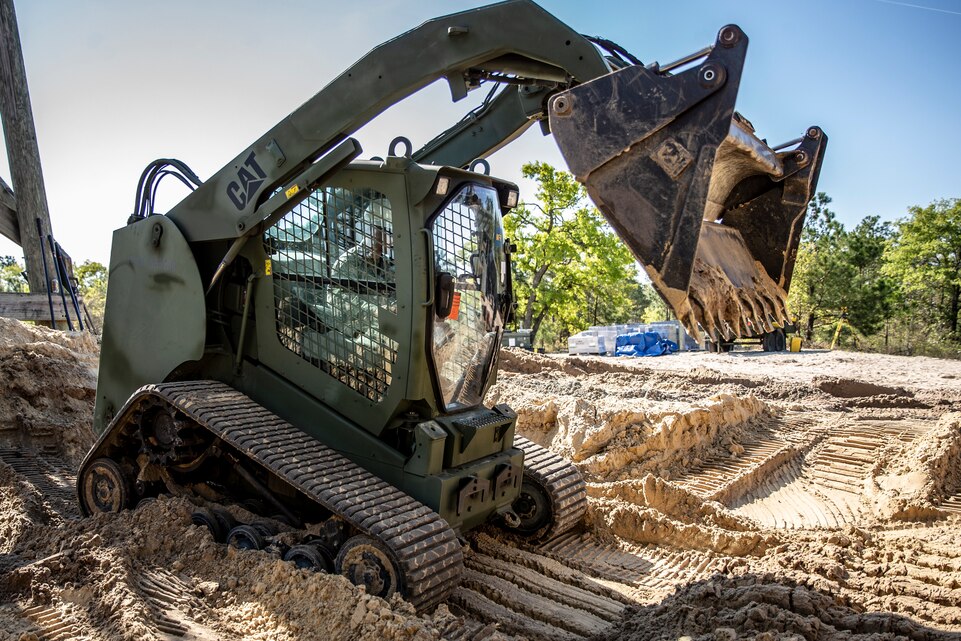 CAMP LEJEUNE, N.C. —
U.S. Marines and Sailors with Special Purpose Marine Air-Ground Task Force – Southern Command certified for a crisis response deployment to the Latin American and Caribbean region April 23.
Despite the COVID-19 pandemic, SPMAGTF-SC elements implemented the social distancing guidance throughout their training schedule and ensured that the lives and safety of the service members remained a priority.
"Marines and Sailors are trained for the unexpected. The curve ball that COVID-19 has thrown at the SPMAGTF for pre-deployment training was met with an agile mindset and flexibility, enabling us to accomplish the necessary requirements for certification." Col. Vincent Dawson, commanding officer of SPMAGTF-SC
Service members wore cloth face coverings when they couldn't maintain six feet of social distancing in public areas and work centers during the certification exercises in accordance with guidance from Headquarters Marine Corps.
The SPMAGTF-SC medical team's Navy corpsmen also ensured and supported the safety precautions when they held sick-call every morning and screened service members for COVID-19 when necessary, while still supporting the ongoing Marines' field training exercises.
Measuring The Overhang
Photo by Cpl. Benjamin Larsen
"Communication and prevention have been the keys to success for the medical team," said Petty Officer 2nd Class Jenna Bentle, a hospital corpsman with SPMAGTF-SC. "We ensure that the service members are screened for the appropriate symptoms without causing panic, and we continue to be proactive with the prevention of the virus."
The medical team stepped up their efforts to ensure safety by staffing corpsmen to be on-call around the clock and by posting information posters about hygiene and virus prevention guidelines throughout the living and working spaces, said Bentle.
Despite the challenges of a global pandemic, the SPMAGTF-SC completed a command post exercise, a general exercise, and a final certification exercise – all in preparation for the work they will do during their deployment. The task force is now on standby to rapidly respond and assist Latin American and Caribbean partner nations with a crisis response deployment.