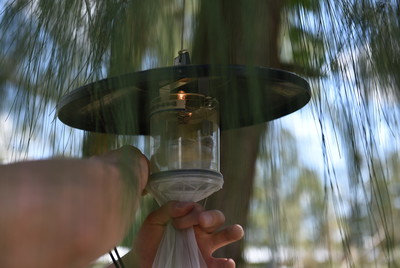 Nov. 15, 2018 —
SOTO CANO AIR BASE, Honduras— The Medical Element preventative medicine team worked with Ministry of Health representatives in Comayagua to search for mosquitoes on a school campus in Siguatepeque, Oct. 30-31.
The search was part of weekly visits to various parts of the state to assist and educate the local populace about mosquito prevention.
"We go out to places that the Ministry of Health wants us to go to where they have the highest rise in cases for different diseases like malaria, chikungunya, dengue and Zika and we collect the mosquitoes and if they find the mosquitoes they're looking for then they're sent off to be tested for disease," said Sgt. Dustin Redmon, MEDEL preventative medicine specialist.
Insects such as Aedes, Anopheles and Culex mosquitoes can carry hazardous diseases such as dengue, Zika, malaria, West Nile virus and Japanese encephalitis, which can have a variety of symptoms and risks ranging from fevers and fatigue to birth defects and death.
"Part of our job is to educate by giving people information on how to control the mosquito population," said Sgt. Jason Nisperos, MEDEL preventative medicine technician. "As soon as we collect mosquito samples we look for possible breeding grounds and then tell the residents or local community, 'These are the breeding grounds, get rid of it.' (With) all the education we provide to them, we always tell them to spread the word, not only in their houses or their families but also throughout the community because its community work."
One common problem the team finds that contributes to mosquito populations is standing water. The technicians estimate the insect can breed in less than an inch of water and in a variety of places such as pet water bowls, flowerpots, discarded tires and even something as simple as a cup left outside.
To prevent being bitten, the team suggests wearing bug deterrents with 33.33 percent DEET, or N,N-diethyl-meta-toluamide, for maximum effect and recommended lotions over sprays.