This report originally publishes at marines.mil.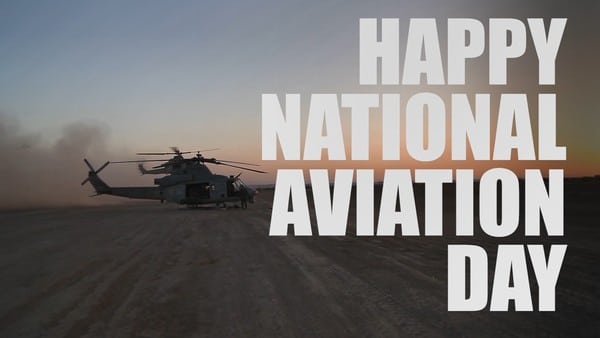 MARINE CORPS AIR STATION CHERRY POINT, N.C. —
U.S. Marine Corps pilots with 2nd Marine Aircraft Wing talk about how the invention of powered aviation has impacted their lives and how it has allowed 2nd MAW to accomplish its mission across the globe at Marine Corps Air Station Cherry Point, N.C. National Aviation Day is a day to appreciate powered aviation and how it changed the world.
Check out this video:
U.S. Marine Corps (USMC) reports are created independently of American Military News (AMN) and are distributed by AMN in accordance with applicable guidelines and copyright guidance. Use of USMC and U.S. Department of Defense (DOD) reports do not imply endorsement of AMN. AMN is a privately owned media company and has no affiliation with USMC and the DOD.