This report originally publishes at marines.mil.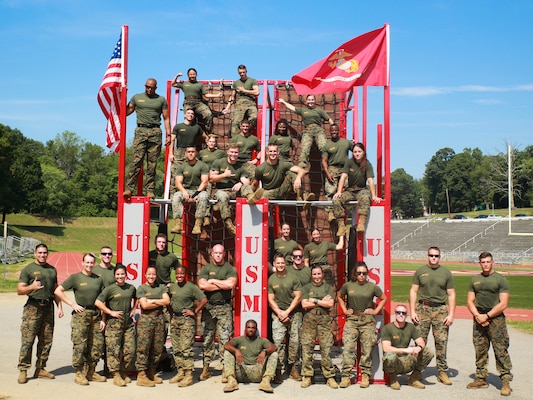 Participants of the 2019 High Intensity Tactical Training Championship celebrate completing the competition, which spans over four days, and includes seven challenges testing the athletes' physical and mental fortitude, aboard Marine Corps Base Quantico on Sept. 12, 2019. Competitors from all across the Marine Corps battle for the title of HITT Champion.
U.S. Marine Corps (USMC) reports are created independently of American Military News (AMN) and are distributed by AMN in accordance with applicable guidelines and copyright guidance. Use of USMC and U.S. Department of Defense (DOD) reports do not imply endorsement of AMN. AMN is a privately owned media company and has no affiliation with USMC and the DOD.