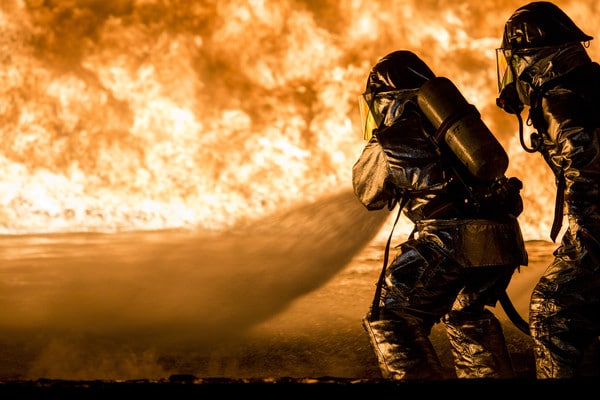 MCAS FUTENMA, Okinawa — Marines assigned to Aircraft Rescue and Firefighting, Headquarters and Headquarters Squadron, conducted live-burn training Jan. 24 at Marine Corps Air Station Futenma, Okinawa, Japan.
The training allowed Marines to practice utilizing their gear and working under pressure in a controlled environment.
"This training specifically is supposed to simulate and fuel spill," said Cpl. Riphlei Martinez, a P-19 vehicle handline operator with H&HS, MCAS Futenma. "If an aircraft crashes or has a fuel spill and the fuel spill ignites, this is what we would do if that were to happen."
Fuel spill fires can be unpredictable and becoming familiar with the procedures can make all the difference.
"Here in Okinawa, training is important because we don't get calls for very many emergency situations," said Martinez. "We get new junior Marines every other month and for a lot of them this is their first fire or the first time they practice something that can actually happen."
This monthly training is part of the intense discipline it take to ensure ARFF Marines are ready for any situation that comes their way.