This report originally publishes at marines.mil.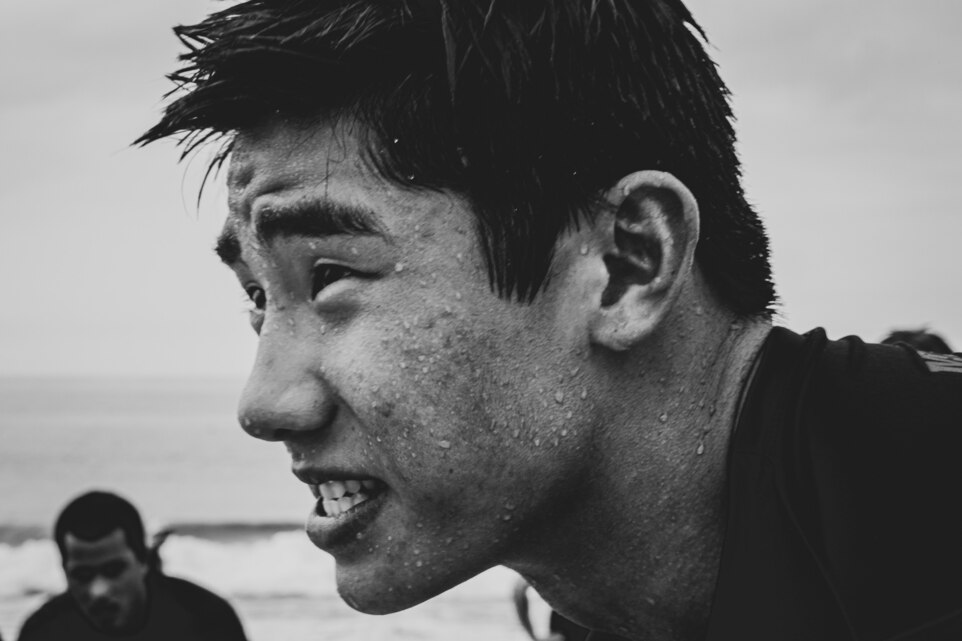 LAKE FOREST , Calif. —
Everyone wants to be able to choose their own destiny in life. They want to make the decisions and have control over what will take place in their lives. Tommy Lam, an Irvine, California native, wanted to choose his own path in life, but came into conflict with his family's expectations as he got older. Lam comes from a traditional Vietnamese family that has strong beliefs in having the customary career path of going straight into college, and maintaining a nine-to-five job. Growing up Tommy has always had an unease of continuously trying to live up to the expectations that he didn't want for himself.
At 21 years old, Lam found himself conflicted on whether to continue school at California State University Fullerton, or pursue his true dream of becoming a United States Marine.
"I've always wanted to join the military," says Lam. "What became the true breaking point for me was that I couldn't focus on school anymore, and after talking with my recruiter, Sgt. David Vasquez, my internal conflict led me to make the decision to take the oath in order to become a Marine."
After telling his family that he planned to leave school to pursue his dreams, he was met with uncertainty. Lam's parents were adamantly against him leaving school, and wanted him to stay in order to finish his degree. Sgt. Vasquez visited the Lam's residence and talked to Tommy's parents about any questions, or concerns they may have in order to ease the initial panic they may have had. Vasquez explained that Tommy becoming a United States Marine would not hinder his future, but provide an even vaster path for him to pursue another career later on in life. Lam will have the ability to pursue his dream of becoming a Marine while also finishing his degree if he chooses to do so.
Tommy is the oldest out of his two other siblings and says that his brother didn't agree with his decision, but his sister has always supported him regardless.
"At the end of the day people need to realize that it's your life. Not your parents, siblings, teachers- it's yours." Tommy Lam, an Irvine, California native
"My little sister has always told me that she would love me and be there for me no matter what life choices I made," says Lam.
Even though Lam is still relatively young, he is very familiar with the concept of 'hard work'. On top of going to school, he worked four part-time jobs, and maintained his physical health.
"Growing up in the household that I did, I've come to realize that I'm the only one who can pick me up. Therefore, I don't rely on my family for the choices I plan to make with my own life," says Lam.
Tommy was a poolee for only a short time, but was picked during his time in the Delayed Entry Program to become the guide of Recruiting Sub-Station Lake Forest. A poolee is an individual who is has not attended recruit training, but is a part of the DEP. Furthermore, the DEP prepares individuals for the mental and physical rigors of recruit training. The guide is a leadership position in the DEP. Lam hopes to obtain this same leadership role in his platoon at recruit training.
"At the end of the day people need to realize that it's your life. Not your parents, siblings, teachers- it's yours. I would tell anyone that asked, you should just go for your dreams because there is no point in dwelling in the past, or preconceived notions of what someone wants for your future.
On Oct. 19, 2020, Tommy Lam got on the bus to head down to Marine Corps Recruit Depot San Diego for 14 days Restriction of Movement. Tommy will begin his journey of stepping onto the yellow footprints at recruit training on Nov. 2, 2020. After basic training, Lam is predicted to go to his military occupational school for intelligence at Dam Neck, Virginia.
U.S. Marine Corps (USMC) reports are created independently of American Military News (AMN) and are distributed by AMN in accordance with applicable guidelines and copyright guidance. Use of USMC and U.S. Department of Defense (DOD) reports do not imply endorsement of AMN. AMN is a privately owned media company and has no affiliation with USMC and the DOD.