This report originally publishes at marines.mil.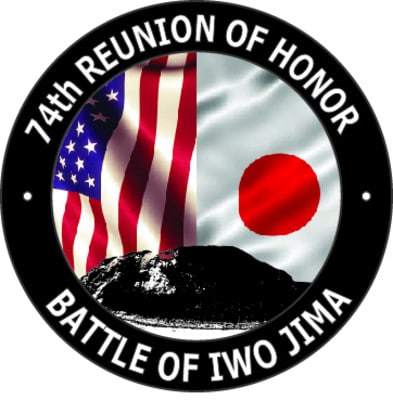 OKINAWA, Japan —
Veterans, their family members, and distinguished guests from the U.S. and Japan will gather on Iwo To March 23, 2019 to pay tribute to one another and those lost during the battle of Iwo Jima.
The Reunion of Honor ceremony is a testament to the strength of our alliance which has developed over 74 years. Marines and Sailors from the 3rd Marine Logistics Group, III Marine Expeditionary Force, in Okinawa, will stand side by side with officials from the Government of Japan as a symbol of unity and prosperity in the Indo-Pacific.
Photo, video package, and video B-Roll imagery from all of these events will be released by III Marine Expeditionary Force Communication Strategy and Operations and made available for media use. This imagery can be found on the Reunion of Honor feature page at www.dvidshub.net/feature/ROH.
For additional queries, please contact the III MEF Communication Strategy and Operations Office at [email protected] after March 23, 2019.
U.S. Marine Corps (USMC) reports are created independently of American Military News (AMN) and are distributed by AMN in accordance with applicable guidelines and copyright guidance. Use of USMC and U.S. Department of Defense (DOD) reports do not imply endorsement of AMN. AMN is a privately owned media company and has no affiliation with USMC and the DOD.