An chemical plant explosion that sent massive plumes of black smoke into the air rocked Shepherd, Texas Wednesday morning.
"CHEMICAL PLANT ON FIRE FM 1127 in Shepherd. At this time a private school located on FM 1127 has been safely evacuated. All other residence living in a five mile radius around this location should shelter in place at this time," the San Jacinto County Office of Emergency Management said in a statement posted on Facebook.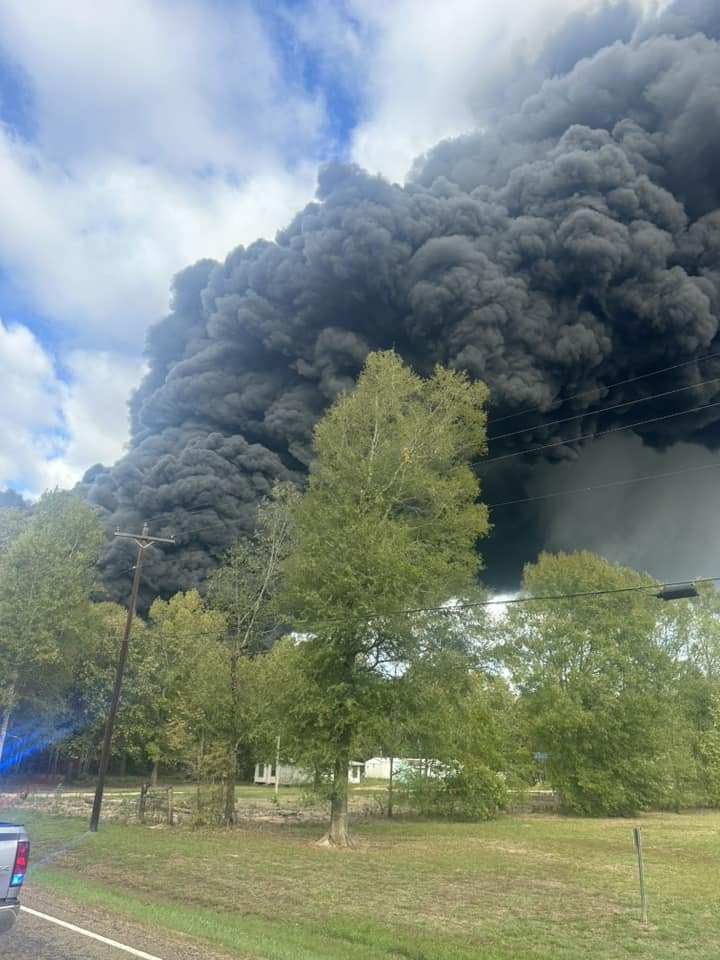 Political commentator Benny Johnson shared video of the explosion on X, formerly Twitter.
"Chemical Plant Fire Update: Shelter in place has been lifted, but limit all unnecessary outdoor activity at this time. Small children and persons with respiratory illnesses and other health problems should remain indoors. HVAC systems may be turned back on at your discretion. School districts will be releasing students at normal time. The Goodrich students that were evacuated to Onalaska have been released to return to Goodrich, where they may finish their day or be released to go home. Hwy 59 is still closed, so please find alternate routes as needed. Please continue to monitor Polk County OEM for further updates," the San Jacinto County Office of Emergency Management added.
Last month, police investigated an explosion at the Oregon State University campus that left one person hospitalized with "significant injuries."
A press release from the Corvallis Police Department explained that police are investigating a reported explosion at McNary Field, which is a park located on the eastern side of Oregon State University's campus in Corvallis.
"The explosion took place around 2:30 p.m. on Monday, October 30. CPD and medics from Corvallis Fire Department responded, and the Fire Department transported one person to Good Samaritan Regional Medical Center with significant injuries," the press release stated. "The victim was reported to be a 22-year-old man from Cottage Grove. Preliminary reports indicate that he was not a student at OSU."