The third chapter of U.S. Attorney Andrew Luger's ongoing gang crackdown in the Twin Cities produced another wave of indictments Wednesday that charged 14 new alleged members with federal racketeering conspiracy and fentanyl crimes.
The new charges, filed in a superseding indictment focused on the Highs street gang, also cover firearms violations, kidnapping, assault and carjacking. Law enforcement seized about 11.6 kilograms of fentanyl, at least 36 firearms and more than $218,000 in U.S. currency during the investigation.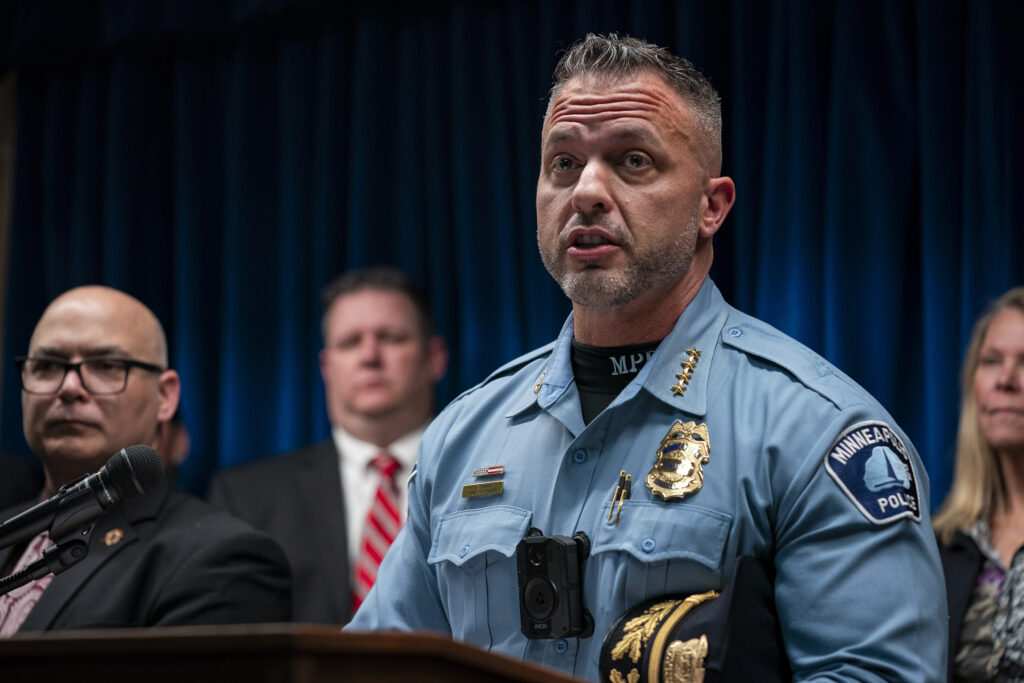 "Selling fentanyl in our communities is as dangerous and lethal as the brazen gun violence we've seen in our cities," Luger said in a statement Wednesday, adding that "addressing the nexus between narcotics trafficking and violent crime" was a key piece of his office's violent crime strategy.
Luger's office has now charged roughly 75 alleged members of prominent street gangs such as the Highs, Lows and Bloods since the May launch of a renewed focus on the gang activity law enforcement has blamed much of the surge in violent crime since 2020.
Wednesday's announcement of new charges was made Wednesday in Luger's office alongside Minneapolis Police Chief Brian O'Hara and leaders from the local divisions of multiple federal law enforcement agencies.
To date, the federal cases have run the gamut from complex criminal conspiracy charges to a heightened focus on machine gun conversion devices.
___
© 2023 StarTribune
Distributed by Tribune Content Agency, LLC.