Wearing a green construction helmet, William Long smiled broadly as he watched workers replace the roof of his Harvey home Thursday morning.
As thankful as he was to the workers, Long said he was also glad the forecast rain seemed to be holding off.
"I'm really grateful and really thankful. I couldn't find nobody else to help me, so I'm really happy," Long said.
Long, 66, said he grew up in Talladega, Alabama, and joined the U.S. Navy when he was 17. Long was in the U.S. Navy for 20 years, he said, and then worked as a truck driver until his retirement.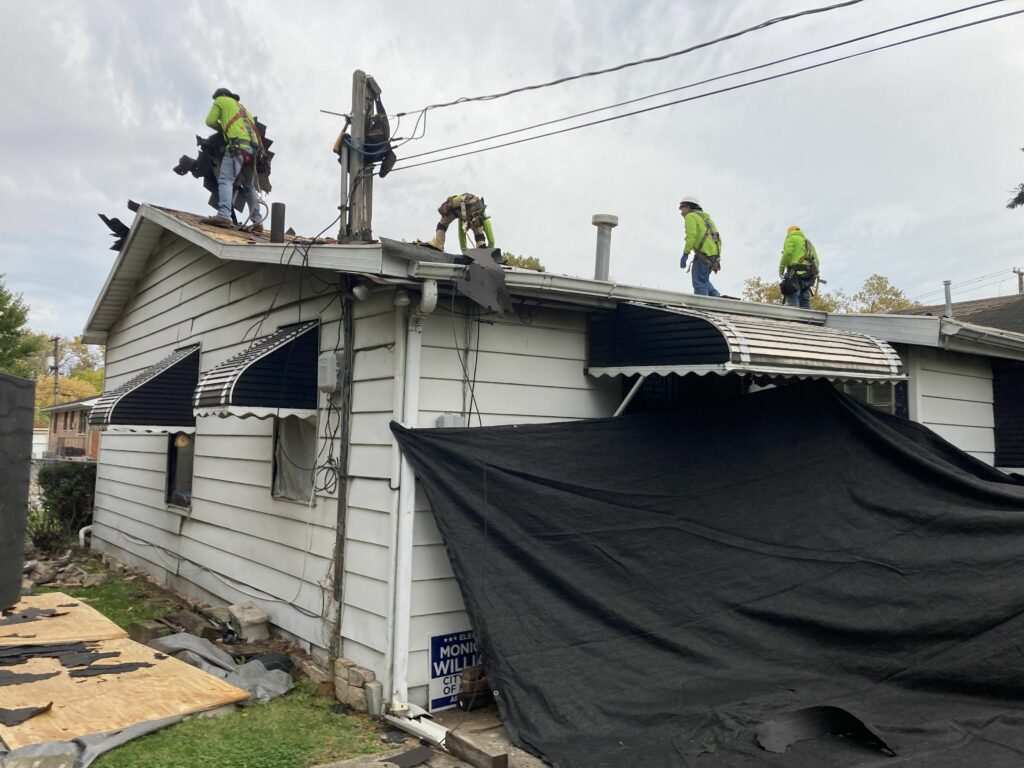 His mother grew up in Chicago, so he's had family ties to the area, Long said.
In 2010, Long said he moved to Harvey to help his great uncle, a World War II veteran who developed alzheimer's and dementia. Long said he lived with his uncle while caring for him.
When his uncle passed in 2015, Long said his great uncle's children said he could keep the house in the 100 block of West 158th Place.
Long said the deed for the home shows the house is more than 100 years old. For about four years, Long said the roof leaked in the backroom, a bedroom and the middle of the house. The roof had also started sinking, he said, and he had additional stresses about mold.
"I had a gentleman go up there, but he couldn't find out where the leak was at," Long said. "I didn't know what I was going to do to be honest with you."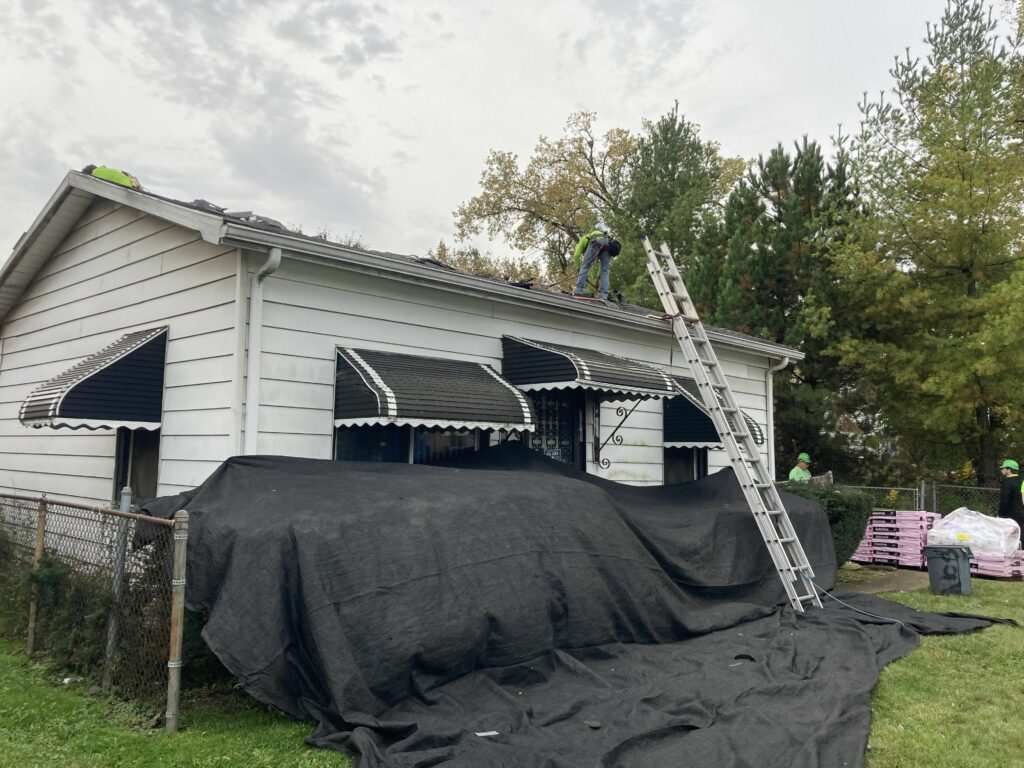 Over the summer, Long said he had a kidney operation. His daughter, Kimberly Long, came in from Virginia to help take care of him after the surgery, she said in a phone interview, and realized she had to help her father out.
"I came inside and realized all the repairs and work that needed to be done," she said. "I wanted him to live in better conditions."
His daughter said she reached out to Habitat for Humanity in June to see if the organization could help repair the roof. She's pleased the work began so soon, especially with the winter months around the corner.
"I am overjoyed," she said. "I'm very appreciative."
Habitat for Humanity reached out to Owens Corning through its roof deployment project, and workers there reached out to TTLC Roofing, Siding & Gutters to complete the roof work, said TTLC claims and review specialist Jason Weeks.
Once construction is completed, Weeks said the company will come back to repair the gutters because they will likely see some damage during the roof repairs. Weeks, who is a Marines veteran, said he's proud to give back to a fellow veteran.
"Anything we can do to help the community is always a positive," Weeks said.
Long said he's thankful for all the work everyone put in to replace his roof because, since his retirement and surgery, he doesn't believe he would've been able to afford to it.
"They came through," Long said. "It was a blessing, I tell you."
___
© 2023 Chicago Tribune
Distributed by Tribune Content Agency, LLC.