A married couple from New York is passing through New Jersey on a epic, 300-mile walk to Arlington National Cemetery raising awareness and money for U.S. military families.
Tom and Ally Gallin of New Rochelle, New York, have endured steady rain since departing from West Point, New York on Saturday morning. By Monday afternoon, they had crossed from West Milford into Jefferson, in Morris County, and walked until 4:30 p.m. on Berkshire Valley Road before departing by car for a Mount Olive hotel.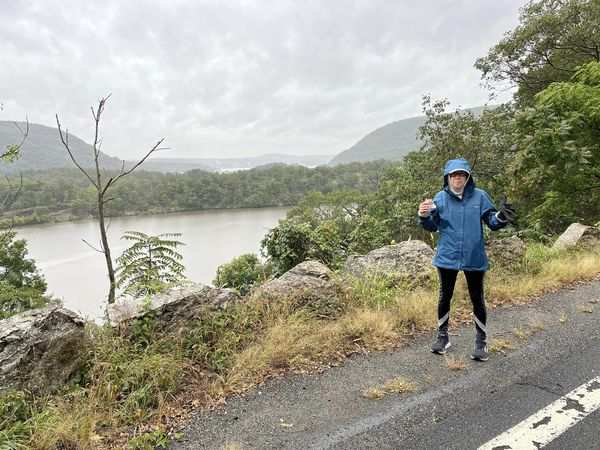 Neither is complaining about the challenging weather that has them traveling slightly behind schedule.
"The military people and their families go through far worse," said Tom Gallin, 56.
Their journey is expected to conclude Tuesday, Oct. 10, in Virginia by the graveside of Michael A. Arciola, of Elmsford, New York, a U.S. Amy soldier who was 20 when he was killed in Iraq in 2005.
Neither Tom nor Ally served in their military. Their involvement with the USO — the United Service Organizations — stems from a 2011 broadcast by the Oprah Winfrey Show in which Arciola's mother appeared.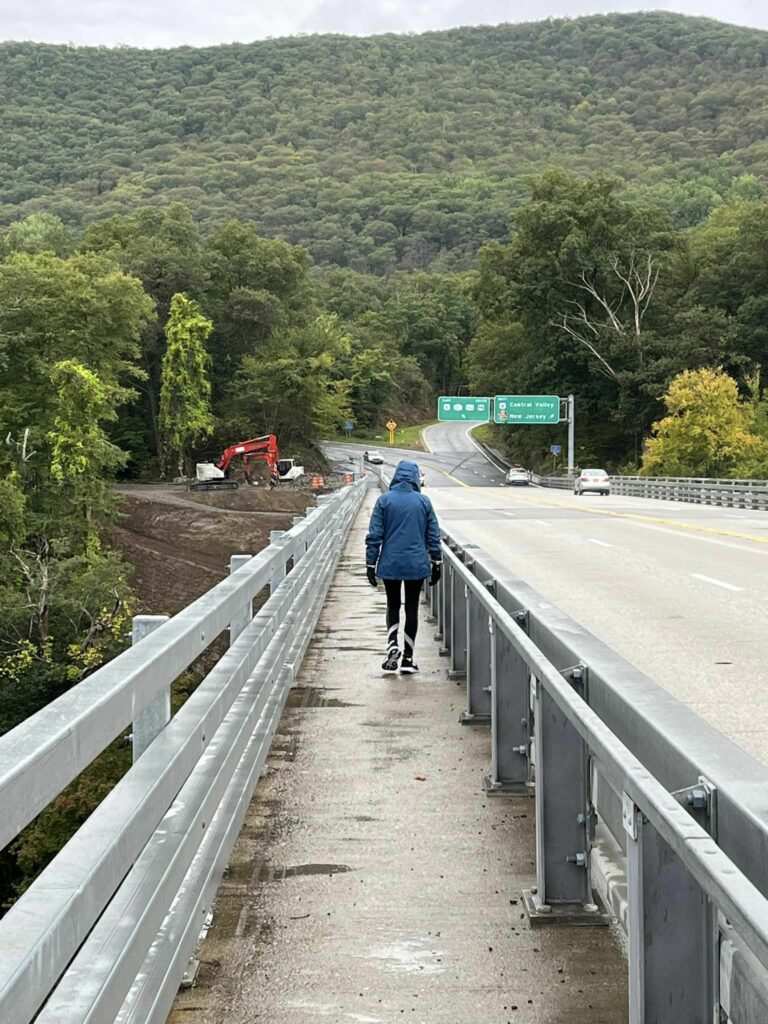 Their son Jake, now 21, was watching that day, and it led to his family setting up "Stars for Cars," which arranges for the sale of star-shaped magnetic car decals that say, "We Support Blue Star & Gold Star Military Families."
A "Blue Star" signifies that there is a family member who is serving in the U.S. military, the USO explained on its website. A "Gold Star" signifies that there is a family member who has died while serving.
Their fundraising walk, as of Monday evening, had raised $36,241 for the USO, which since 1941 has been providing support for U.S. military families.
Tom and Ally had planned to reach Phillipsburg by Tuesday afternoon, but that was when they thought they would be in Roxbury Monday morning.
"The wind and the rain just got the better of us. We're definitely behind schedule, but we will definitely make it up," Tom Gallin said.
Tom has been driving their Volkswagon. He parks the car, walks with Ally, doubles back, gets the car, then meets up with her again — a pattern repeated throughout the day.
He acknowledged here have been short stretches, such as along Union Hill Road in West Milford on Monday, where it became too dangerous to walk.
"If the shoulders are not wide enough, we'll err on the side of caution and just drive through that. It's not worth getting hit by a car," he said.
They stopped for lunch at a bagel place on Route 23.
"I love it," Ally Gallin said of their time in New Jersey.
"People have been so friendly. More than one person has stopped to make sure we were OK," Ally said.
Tom and Ally plan to get up at 4:30 a.m. Tuesday. They'll drive to where they stopped in Jefferson and resume their journey.
___
© 2023 Advance Local Media LLC
Distributed by Tribune Content Agency, LLC