For more than three decades, they referred to each other as brothers, even though they weren't — at least not by blood. When they started out, one was a doctor from Virginia establishing himself in his new community of Boise, and the other a scrawny, redheaded 11-year-old boy who never met his father and was getting into fights.
Karl Watts didn't know then, when they were matched in 1989 through Boise's Big Brothers Big Sisters program, that the troubled, bullied boy would grow up to be a 6-foot-2 Green Beret veteran — one who would head into the heart of a war zone as a volunteer training Ukrainian civilians for combat.
He also couldn't know that Nick Maimer would die there, with Watts listed as his next of kin.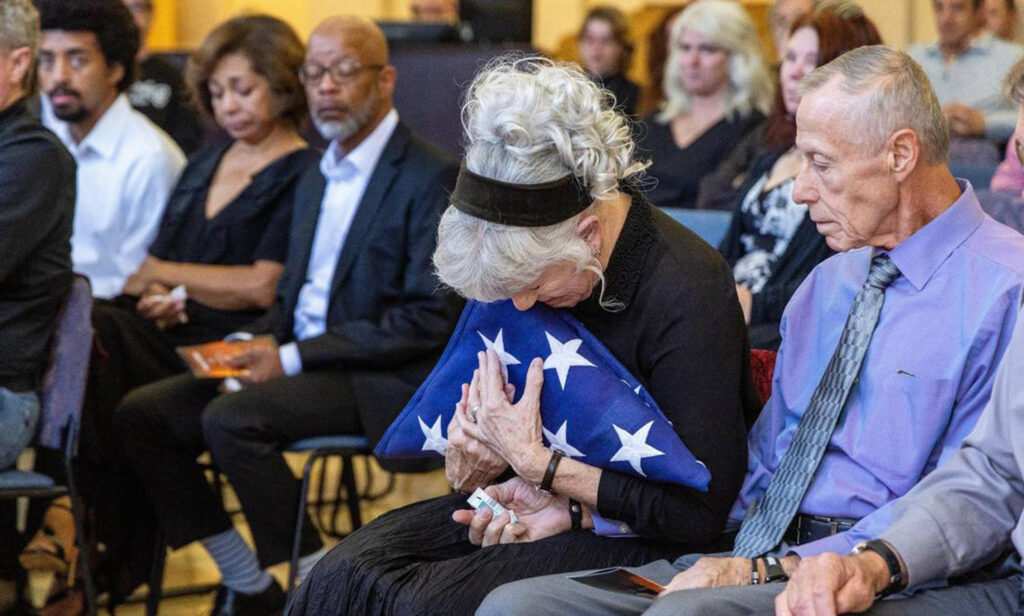 "We were brothers in every sense of the word," Watts told the Idaho Statesman.
More than 100 people came together at Maimer's recent memorial in Boise that included the formal presentation of an American flag to his mother and other military honors, and a subsequent celebration of life. All seemed to have stories about a time when Maimer threw a surprise birthday for a friend, offered free music studio time to another or planned some elaborate prank.
Loved ones remembered Maimer, 45, for having close friendships across all different spheres of life and big dreams of becoming an internationally known DJ. Yet that Maimer is the same man who would set out for Ukraine to help the nation defend its democracy, and die at the hands of Russian mercenaries.
In some ways, it wasn't a surprise. Maimer was a man known for having a strong moral compass and intense aversion to injustice, Zac Feuerborn, Maimer's cousin, told the Statesman.
"He very strongly believed that you fight for what you believe and you do everything that you can to fight for that cause," Feuerborn said in an interview. "You can't sit back and just let things happen."
But long before Maimer would be identified as an American killed on the front lines in a foreign land, he was a local Boise guy. He loved fishing in the Boise River, catching UFC fights with friends and could often be found on weekends with a glass of beer at the Lounge at the End of the Universe.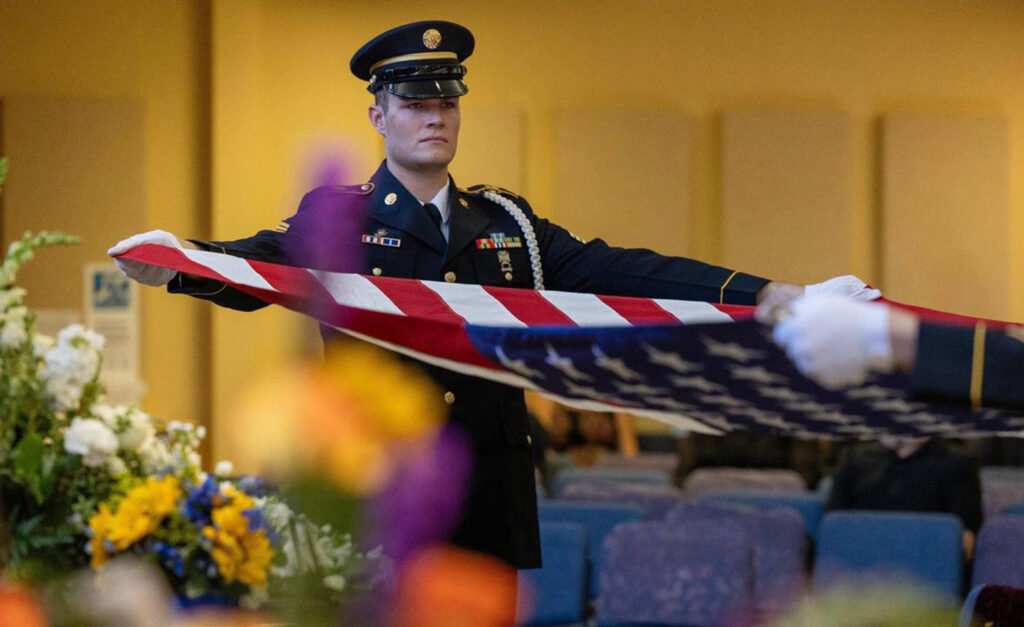 Four months after his death, those closest to Maimer were still piecing together his stint in Ukraine, and learning more about the circumstances of his death — as well as his lasting impact from his yearlong deployment to the armed conflict.
Borah High grad confronts past traumas
Maimer arrived in Boise during his first year of life and was raised by a single mom who struggled to make ends meet, his mother, Vivian Maimer Strnad, told the Statesman. They moved around a lot, often staying with whatever family member or friend would give them a place to crash.
"Unfortunately, a lot of times I was up there sort of rescuing him from situations," said Watts, who spent nearly every Saturday with Maimer after they were assigned to one another. Maimer in a 2020 podcast interview alluded to a "contentious" relationship with his mother, who he said passed on her "childhood traumas" to him, and described Watts as his escape.
After graduating from Borah High School in 1995, Maimer enlisted in the U.S. Army and was assigned to the 1st Battalion, 33rd Armor in Fort Lewis, Washington, and trained as a cavalry scout, according to U.S. Army spokesperson Heather J. Hagan. The position is tasked with being the "eyes and ears on the field" and performing reconnaissance about enemy positions, the Army said in a description of the career path.
Maimer served until December 1998, when he was honorably discharged, Hagan said. He relaunched his military career two years later when he joined the Idaho Army National Guard, with stops in Utah and California before returning to Idaho, said Lt. Col. Christopher Borders, spokesperson for the Idaho Military Division.
Along the way, Maimer entered the Army Special Forces as a Green Beret in 2005, earning numerous commendations and spending time in the Philippines, Military.com reported. Maimer again received an honorable discharge after 20 years in the armed forces, retiring as a staff sergeant in December 2018.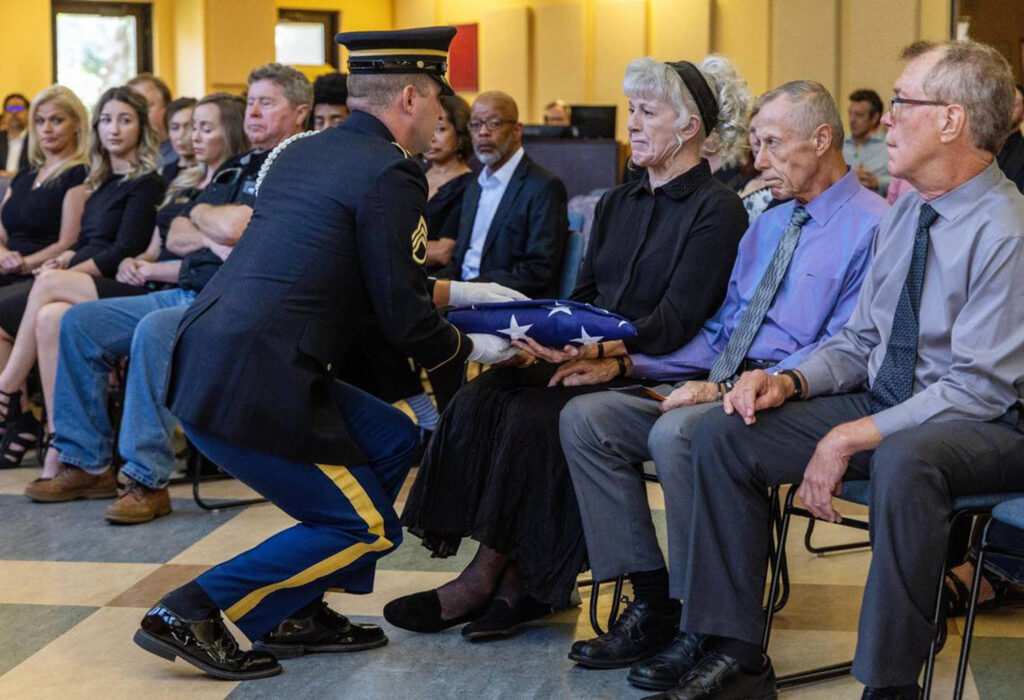 In spite of a decorated career, Maimer was humble and rarely spoke about his military accomplishments, friends said. Many were unaware of his extensive service record, including his time as a Green Beret.
"You had to pry it out of him," Richard Aguirre, one of Maimer's close friends, told the Statesman by phone. "He was just that kind of guy, not going to toot his own horn."
Tall and well built at more than 200 pounds, Maimer struck an imposing figure. Yet friends said he was anything but the person who matched his appearance, and extremely friendly once you got him talking and socializing. He enjoyed rides on his BMW motorcycle and, for a time, breeding boa constrictors.
Maimer had some past run-ins with the law. He twice faced battery charges by age 30, reaching guilty plea deals in both cases to avoid jail time, according to court and jail records.
In the first instance in 2001, he received a withheld judgment that included a year of probation in exchange for attending an anger management class. In the other in 2007 — reduced from a felony in the plea deal — he agreed to pay half of the other person's medical bills, was placed on a year of supervised probation and ordered to serve one month of a six-month jail sentence.
Maimer was briefly married, for about five years from 2009 to 2014. He hadn't had much in the way of long-term relationships since then, Aguirre said.
Aguirre met Maimer in summer 2017, about a year before Maimer retired from the National Guard, at a weekend retreat for a men's personal development program called the ManKind Project. In the program, attendees learn in a group setting how to rely on one another to work through personal challenges and past traumas, said Aguirre, who acted as an event coordinator.
Aguirre described his friend of about six years as "really mellow" and a "really gentle guy," who didn't always have an obvious place to go for Thanksgiving or Christmas dinner. He and Maimer were "stray dogs," Aguirre said, who instantly connected over their mutual passion for music.
Since 2015, Maimer had operated an audio recording studio in downtown Boise that he dubbed SACA Entertainment. That's also where he began to teach himself how to make his own electronic dance music, DJing his first show in February 2019, he wrote in an Instagram post. He went by the name Swashbuckler, a term that generally refers to an adventurous person, often a soldier, who seeks out exciting or dangerous experiences.
Maimer hoped to develop his DJ career, while continuing to search for purpose and seek his higher calling, friends said. They said going to Ukraine was on brand for Maimer.
"He wanted to have a tribe and he wanted to be of service," Aguirre said. "He was just happy to be there, to be a part of and have his skills recognized in a field he's an expert at. … It's just completely something he would die to go do."
'Unjust invasion' pulls Boisean into action
By 2020, Maimer was hurting financially, friends said. He had established himself as an emerging talent in the local DJ scene and was getting booked for more and more gigs, but struggled to maintain a steady stream of income at the recording studio. For a while, he lived out of the business.
"He wasn't able to afford the studio and pay for his housing, so he chose the studio," Ken Koeberlein, Maimer's friend of about two decades, said by phone.
He folded the business in November 2020, a filing with the Idaho secretary of state's office showed. The toll taken by the COVID-19 pandemic on small businesses was too much to overcome, Maimer would later tell the Statesman in a May 2022 phone interview.
Maimer worked odd jobs from there, friends said, including as a bouncer and at a solar company. For a handful of months, he also worked in information technology, including on a contracted project for the Saint Alphonsus Health System, a Saint Al's spokesperson previously told the Statesman.
Around that time, he also would meet and bond with his father's side of the family after finding them in 2021 through DNA testing.
A year later, Maimer decided to transition out of Boise and go explore the world, Koeberlein said. He chose to pursue teaching English in Spain as a means of moving abroad, with hopes that his DJ career would take off overseas, Watts and Feuerborn said.
Before his departure, Maimer booked his final appearance as Swashbuckler, as the opening act of a DJ lineup at the Knitting Factory in Boise in late January 2022. Later, he posted a photo on Instagram of himself — his red hair nearly to his shoulders, mouth agape and arms spread wide — surrounded by supporters who attended his show.
"I feel like I went out on top," Maimer wrote. "Though that's because I am held up by my family and friends. Until next time, Boise!"
Like everything he did in life, Maimer made his exit with a full head of steam. He sold most of his worldly possessions, gave away others, packed up and hopped town.
Not long into his time in Spain, Maimer soon mulled changing course after Russia attacked Ukraine in late February 2022. In retrospect, his decision to go to Kyiv was a natural one — for Maimer, anyway.
"When Nick went into anything, he went into it fully," Koeberlein said. "When it came to helping out his friends, and even strangers for that matter, he would always do anything possible. He was just a selfless human being."
Maimer was already weighing whether to head to Ukraine when Koeberlein took a trip in March to see him in Spain. Maimer had recently moved to Barcelona and made up his mind about joining the war effort during his friend's two-week visit, Koeberlein said.
"I think this is one of the most clear-cut, unjust invasions in recent history," Maimer told the Statesman about a year before his death. "So I felt like my moral compass just pointed me toward it."
Maimer and Koeberlein happened upon a visibly upset mother with her daughter and stopped to see how they might help, Koeberlein said. They came to understand that the woman was in distress because she was from Ukraine and had just learned they would be unable to go back to their home country with the war having broken out.
That evening, Maimer committed to traveling to the battlefront, Koeberlein said. He planned a stop in Poland on the way to have his military equipment shipped out to properly enter the fray of the still fresh struggle between the two former Soviet states and offer his skills to the Ukrainian people.
"He thought he would be doing the world an injustice if he didn't try," Koeberlein said, despite the obvious danger. "He knew, was well aware of it, and said that if he did end up having to go, he hoped he would go out to a hero's death."
Retired Army veteran reenlists in Ukraine
Once in Ukraine, Maimer connected with Perry Blackburn, a retired U.S. Army lieutenant colonel, in May 2022. Blackburn was best known for being part of a small group of U.S. military members to enter Afghanistan following 9/11, a story detailed in the 2018 movie "12 Strong." He later founded the nonprofit AFGFree, which focused its efforts on getting supplies into the country and helping people evacuate.
"I admired that he was willing to give up a job, give up a comfortable life to come to the unknown and meet up with some guy he didn't know to try to find a way to just do better in life — to do something better for people," Blackburn told the Statesman in a phone interview.
Blackburn and Maimer's combined military experience soon led them into talks with Ukrainian leaders about whether they could help train some of the many civilians who had either volunteered or been drafted to fight for the first time in their lives.
Maimer began designing a three- to four-week Territorial Defense Force training program for the Ukrainian Army to implement on a wider scale. Blackburn recalled him staying up late into the night to work on it as missile sirens went off around them.
In quieter moments, Blackburn and Maimer would find themselves talking "sometimes ad nauseam" about what had led each of them to Ukraine. They both agreed, Blackburn said, that it boiled down to their moral revulsion to the "indiscriminate killing of non-combatant civilians."
"I think that's the cause that brought us together," Blackburn said.
It's also what would later lead to Maimer visiting with U.S. Sen. Jim Risch in Kyiv in June 2022 when the Idaho senator and top Republican on the Senate Foreign Relations Committee traveled to Ukraine to survey the war's destruction and meet with Ukrainian President Volodymyr Zelenskyy.
In January, Maimer made the difficult decision to enlist in the Ukrainian armed forces, Feuerborn, his cousin, told the Statesman. He was a member of the 135th Territorial Defense Forces battalion, news outlet Radio Free Ukraine reported.
Maimer told his cousin that he knew enlisting would bring him closer to the front lines, but he was out of other options. Enlistment came with housing, new gear and a paycheck — all of which Maimer needed, Feuerborn said.
With his unit, Maimer would run toward the action, landing in May in the city of Bakhmut in eastern Ukraine. They stationed themselves in the basement of a building and prepared for what would prove some of the most intense fighting to date of the ongoing war.
Video seen around the world
Sitting at his computer in Boise nearly 6,000 miles away, Feuerborn said he watched just enough of the video to get a glimpse of the body. The footage may have been black-and-white and the language Russian, but the person lying face-up, motionless, on a pile of rubble was undeniably his cousin, Nick Maimer.
"I knew him most of my life," Feuerborn said. "The second I saw his face, I knew it was him."
The video, posted to Telegram in mid-May by a pro-Russian military blogger, made international headlines. It showed Yevgeny Prigozhin, leader of the Russian paramilitary group Wagner, using a flashlight to look at Maimer's identification documents, snow flurries swirling around him. The camera then pans to the body later confirmed to be Maimer.
Until the video's release, Maimer's loved ones had been in limbo. They heard Maimer, three weeks shy of turning 46, was trapped in a building collapse after it was struck by bombardment of Russian artillery on May 14, but no one knew what happened after that. More optimistic family members insisted Maimer could "still be alive somewhere back there," Feuerborn said. The confirmation, he added, was easier than not knowing.
Koeberlein described learning of Maimer's death from the video as having the wind knocked out of him. "It definitely wasn't the way that I wanted to find out," he said.
At the time, Maimer's death was believed to be at least the 16th American military veteran killed in Ukraine while taking up arms, according to the Washington Post. That total has since grown to about 20, The New York Times reported last month.
Maimer's loved ones would come to find out the details surrounding his death were not what they initially appeared.
On Sept. 27, Watts said he got a call from the FBI about Maimer. A building collapse was not the cause of his brother's death, the agent said.
Maimer's unit had positioned itself in the basement of a building while waiting for another team to arrive. When the other team joined the soldiers, they were spotted by a Russian drone, Feuerborn said.
The Russians then fired a wave of artillery at the building, and the people in the basement fled up a staircase to evacuate as the building collapsed in on them. Maimer was the last one out, Feuerborn said.
Just as the second-to-last man reached the top, the stairs collapsed. Maimer was stranded alone in the basement as the rest of his team escaped, Watts said the FBI told him.
An autopsy found that the wounds on Maimer's body were inconsistent with death by crushing, Watts said the FBI told him. His body showed he had been hit by significant gunfire.
Six days after Maimer's death, Prigozhin declared that he had captured Bakhmut after pushing out of the last built-up area inside the city, Reuters reported.
The next month, Prigozhin would lead a brief armed uprising — a direct challenge to Russian President Vladimir Putin's authority — en route to Moscow. Prigozhin later died in a still unexplained plane crash as he flew on a private jet to St. Petersburg with other Wagner leaders.
When the Russians didn't immediately return Maimer's body, Blackburn said he began to grow concerned. He remembered an American who died at the hands of Russians last year whose family is still waiting.
Blackburn, who spent 34 years in the military including in the Army Special Forces, leveraged his extensive military contacts across the world, he said. Blackburn spread the word that he wanted to get in touch with Prigozhin. Eventually, he picked up the phone to find the mercenary leader on the other line.
"I said, 'Hey, I'm pretty sure you know who I am and I know who you are,' " Blackburn told the Statesman. "And I reiterated that professional soldiers do not leverage people on the battlefield.
" 'That's something politicians do,' " Blackburn said he told Prigozhin. " 'What we do is the right thing, and I think the right thing is for you to return Nick home quickly.' "
Two weeks later, Wagner returned Maimer's body as part of a prisoner exchange.
A name and sacrifice that lives on
In July, the Ukrainians held their own memorial service for Maimer. His casket was driven to a church by motorcade through the streets of Kyiv before being taken up by a half-dozen men in uniform and carried down a walkway lined with flags and kneeling soldiers.
The Ukrainians wished to pay tribute. In front of a large photo of Maimer wreathed in pale flowers, they situated his casket. Draped over it were two flags: one American, one Ukrainian.
At the memorial, Konstantine Kondratov, a Ukrainian colonel, said Maimer's lessons saved soldiers' lives, according to a translation obtained by the Statesman. Kondratov announced they would be naming the training facility of Maimer's former unit after him. There, future members of the Ukraine's 135th Territorial Defense Forces will come to know his name.
Maimer was not one for such formalities. On more than one occasion, he joked that should he die, those closest to him would know what to do.
"Just flush my ashes down the toilet," Feuerborn recalled him saying.
The family was forced to wait another three months for the U.S government to conclude DNA verification of the body and investigation into his death before Maimer was cremated and sent back to Idaho. After the memorial, his ashes were split: Half going to his father's family in Arizona and half to his mother in Kansas.
In death, Maimer was remembered as someone who craved adventure and sought out human connection, even from an early age.
His mother recalled a time when her son was still a toddler and the two were out shopping. Suddenly he disappeared from her side and she began desperately searching for him throughout the large store.
After a handful of minutes, she said she felt almost immediate relief when she spotted her son's stark orange hair — his "copper top" — off in the distance. Maimer had wandered off to play with two other youngsters as they passed by with their mom, Maimer Strnad said.
"He went with them," she said. "That's where the action was."
___
© 2023 Idaho Statesman
Distributed by Tribune Content Agency, LLC.