Heather Hamilton and her father spend a lot of time underwater. The pair are avid snorkelers in the United Kingdom.
"We go out (snorkeling) together as much as possible and are blown away by the incredible marine life found on our doorstep," Hamilton, who is a wildlife photographer with Cornwall Underwater, said in an Aug. 29 news release from Cornwall Wildlife Trust.
Recently, the father-daughter duo had a particularly special snorkeling adventure in Cornwall when they came across an abundance of strange, transparent creatures in chains, Hamilton said in the release.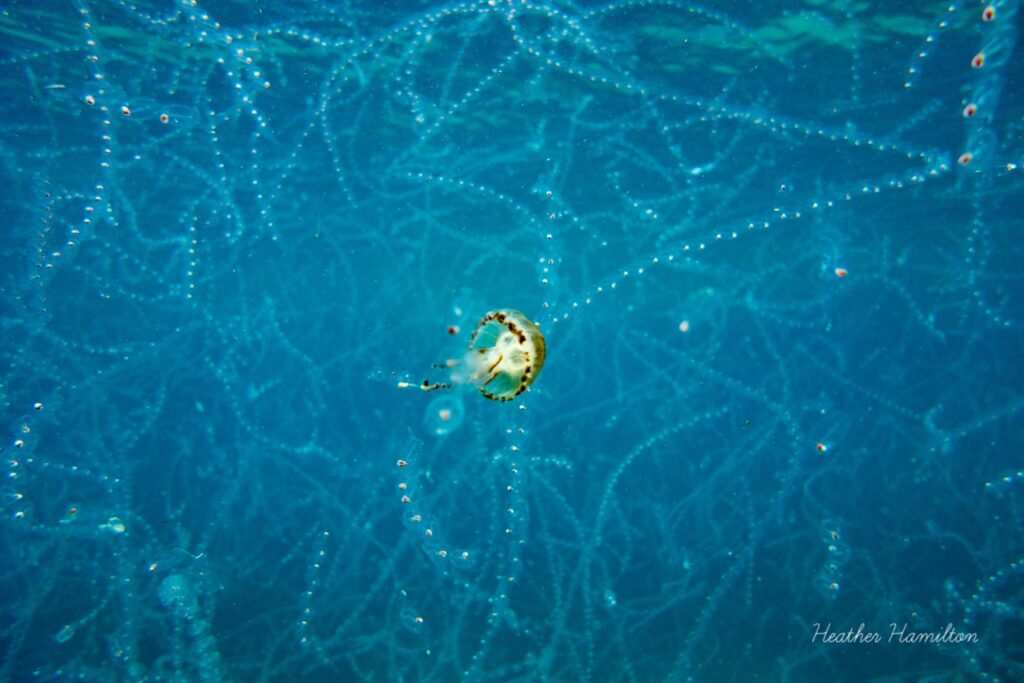 "They swirled around and pulsated through the water. Some chains were (meters) long and covered every inch of the sea," Hamilton said.
Hamilton and her father had discovered a trove of salps — a "strange" creature with a "gelatinous, barrel-shaped, transparent" body, as described by experts with the wildlife trust.
"It felt like we were in space and the salps looked as if they were stars in the sky. This incredible encounter was breath-taking and very special," Hamilton said in the release.
Experts said salps are "rare visitors," and there are typically only a few sightings each year. If the conditions are right, though, the creatures can flourish, resulting in "huge booms."
"It is incredibly rare to spot a Salp around Cornwall, let alone to encounter numbers like this and the spectacle that they create," Matt Slater, a conservation officer with Cornwall Wildlife Trust said in the release.
"It's difficult to say what's causing this population boom in our local waters. Various factors could be the cause, including wind direction and ocean currents, alongside environmental factors such as temperature or numbers of predators," Slater said.
Salps are among the fastest-growing multicellular animals, according to wildlife experts. Their body length increases 10% per hour, and they reach maturity in two days. The filter-feeding creatures often create chains, which leads to "fairy-light like structures."
The animals are herbivorses and typically feed on phytoplankton, experts said. They are preyed on by snails, jellyfish, sea turtles, birds and fish.
Hamilton shared several posts about her encounter with the salps on Instagram.
"Looks like it was snowing underwater," she captioned one photo.
"Never seen anything like it. Felt as if you were in space floating through the Milky Way!" she captioned a video.
Other social media users were awed by Hamilton's photos and videos.
"Wow, looks from a different world. Like Avatar," one user commented.
"This is mind boggling! What a cracking experience that must be!" another commenter wrote.
"Incredible!!" one comment said.
Cornwall is a region in southwest England.
___
© 2023 The Charlotte Observer
Distributed by Tribune Content Agency, LLC