The United States Air Force and Space Force launched an unarmed Minuteman III intercontinental ballistic missile (ICBM) test on Wednesday from Vandenberg Space Force Base in Calif. The test launch comes amid rising global nuclear tensions.
"The purpose of the ICBM test launch program is to validate and verify the safety, security, effectiveness, and readiness of the weapon system," a statement from Vandenberg Space Force Base read.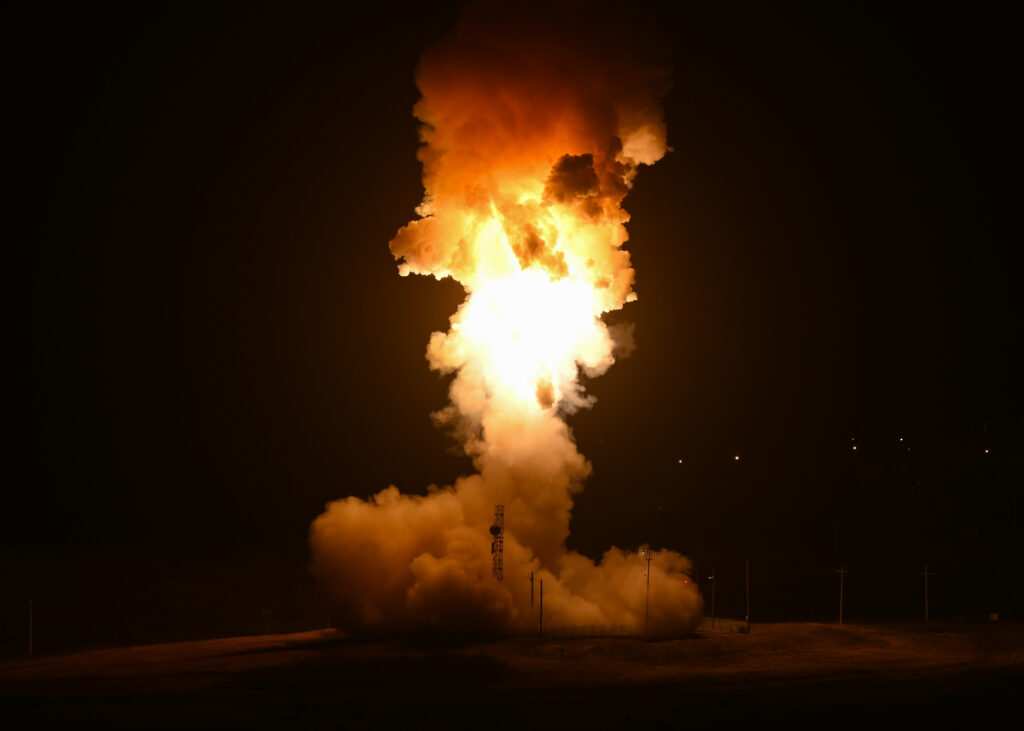 "The Airmen and Guardians who perform this vital mission are some of the most skillfully trained and dedicated personnel in America's Air Force," said Space Launch Delta 30 vice commander Col. Bryan Titus.
Ahead of the launch on Tuesday, White House national security adviser Jake Sullivan warned that North Korea would "pay a price" if it provides Russia with weapons to use against Ukraine.
READ MORE: US: North Korea in talks to supply Russia with weapons
"What I can say is this: Providing weapons to Russia for use on the battlefield to attack grain silos and the heating infrastructure of major cities as we head into winter to try to conquer territory that belongs to another sovereign nation — this is not going to reflect well on North Korea, and they will pay a price for this in the international community," Sullivan said.
"What has changed in their calculus is not something that I can speak to. That's in the mind of Kim Jong Un. And he obviously will be the ultimate decisionmaker," Sullivan added. "But we will continue to look for opportunities to dissuade the North Koreans from taking this step, to get others to do the same, and to report to the world what we are seeing in terms of the actively advancing discussions that are taking place between these two countries."
This was a breaking news story. The details were periodically updated as more information became available.