The NYPD's plan to roll out surveillance drones in the skies above Brooklyn's annual J'ouvert festival was blasted Friday by civil rights proponents.
The New York Civil Liberties Union, in a statement condemning "dystopian technologies," ripped the police plan to use about a dozen drones during the upcoming celebration of West Indian culture — citing the department's history of surveilling and policing Black and Brown communities.
"Deploying surveillance drones over New Yorkers gathering with their friends and families to celebrate J'Ouvert is racialized discrimination and it doesn't make us feel safer," said Daniel Schwartz, NYCLU senior privacy and technology strategist.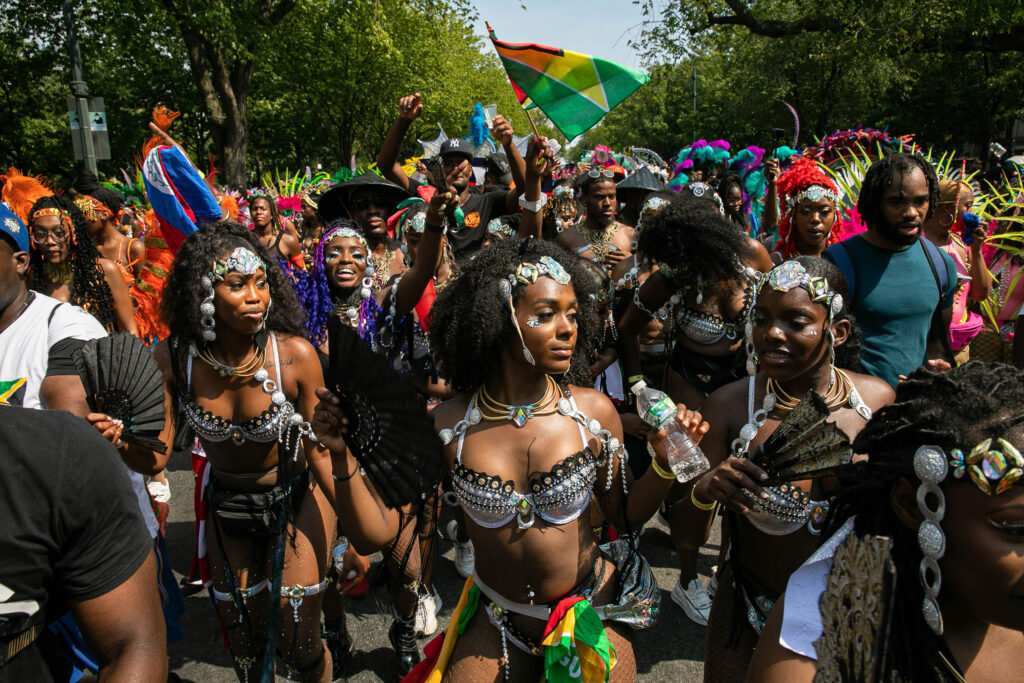 "The NYPD is playing fast and loose with our First and Fourth Amendment rights … Pervasive drone surveillance can be easily misused to exploit and discriminate against New Yorkers, putting all of our privacy at risk."
Mayor Eric Adams, joined by several of his top public safety advisors, pushed back against the civil rights issues raised by the NYCLU and presented a more benign version of drone use.
"What we're doing over this weekend, there are a number of calls of loud music, disruptive behavior," said Adams. "Instead of the police having to respond and look at those, they're going to utilize drones from a safe distance, not flying down in someone's backyard to see what they have on the grill."
The mayor described the drones as "a smart, excellent tool" capable of reaching locations in 30 to 40 seconds before NYPD Commissioner Ed Caban echoed his praise for the technology.
"A wonderful thing," he said. "Everybody, like the mayor said, is worried about sci-fi. No, we're using these drones as an extra resource, a force multiplier."
NYPD Assistant Commissioner Kaz Daughtry, who traveled around the country to learn about drone usage, said Thursday that police will use the devices to assess complaint calls to 311 and assist officers with an aerial view when responding to serious crimes.
The drones can also deliver computer-generated voice messages to revelers.
The mayor had also attended a presentation on law enforcement drone use on a recent trip to Israel and hailed their potential use by the police. Adams said the city "was now going to become the leader in how to properly use drones."
"Unfortunately, we are not leading," Adams added about the current city's drone capacity.
While J'Ouvert and the West Indian-American Carnival Day Parade were plagued by widespread violence in years past, the 2022 celebration ended with only three shootings in the area as police seized 27 guns.
On Thursday, NYPD Assistant Chief Charles McEvoy said cops hand-delivered letters to 40 gang members advising them to be on their best behavior at the event. The missives, vetted by the department's Legal Bureau, are a component of the police Ceasefire initiative.
___
© 2023 New York Daily News.
Distributed by Tribune Content Agency, LLC.