You'll "Never Go Out of Style" as Fanatics and the Kansas City Chiefs have offered a Chiefs women's color block full-zip windbreaker jacket in honor of Taylor Swift and Travis Kelce.
They are almost sold out roughly 30 minutes after the product dropped. Mostly mediums and larges are all that remain.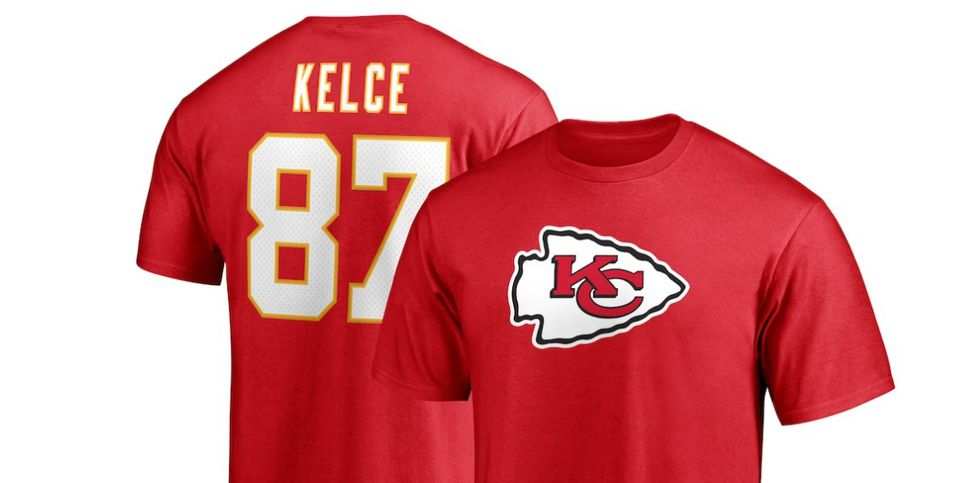 (Update: The jackets are sold out but take a look at some other options below.)
Get them here.
Whether you're a new or lifelong Chiefs fan, this zip-up jacket provides ultimate comfort if you're at GEHA Field at Arrowhead Stadium or just hanging in your living room. The color block design shows off the colors of your favorite football team, so you can be covered in team spirit wherever you go.
Swift and Kelce were seen leaving Arrowhead Stadium Sunday in a convertible.
The 12-time Grammy winner stole the show Sunday, so much so, it appeared the Kansas City Chiefs' 41-10 win over the Chicago Bears was an afterthought.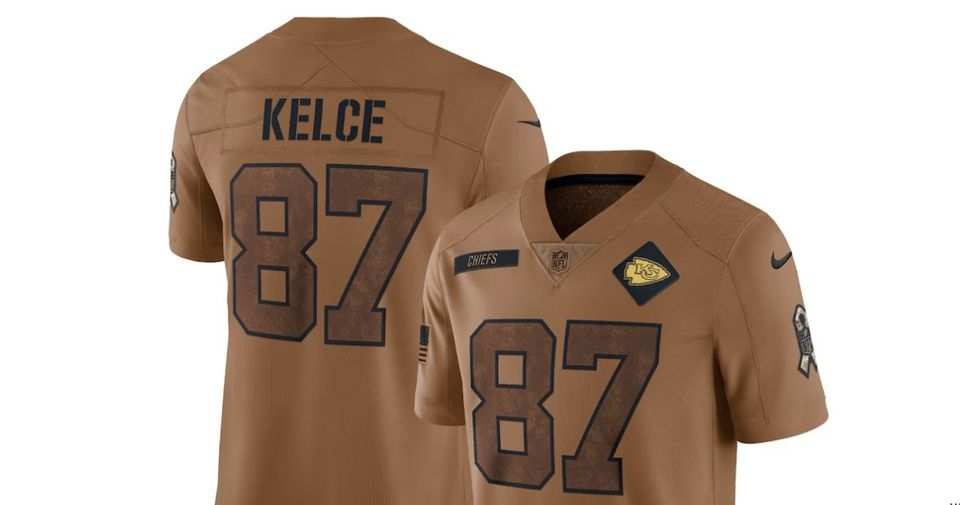 The pop singer watched the game from Kelce's private suite, along with his mom, Donna Kelce.
Swift and Kelce stepped off a stadium elevator with an entourage. As if those reviews were even on his mind as he drove from Arrowhead in a convertible with Swift in the front seat.
If you are among those wanting to get your hands on some other merchandise, here's what is up for grab.
Travis Kelce Kansas City Chiefs Nike Vapor F.U.S.E. Limited Jersey – Red – IS $174.99. Walking into the stadium, you feel a rush of energy pass over you. You adjust your Kansas City Chiefs Limited jersey and feel yourself getting swept up in all the electricity of the game. This Nike jersey features the state-of-the-art Vapor F.U.S.E. chassis, which delivers an incredibly authentic look and feel so that you might even believe you're out on the field with the Kansas City Chiefs. The name and number graphics will ensure that your devotion to Travis Kelce is seen by everyone in the stadium. Dri-FIT fabric technology keeps you cool as you're jumping up and down while the Kansas City Chiefs win the game. There is also the Travis Kelce Kansas City Chiefs Nike Game Jersey – Red – for $129.99.
Kansas City Chiefs Nike Custom Game Jersey – Red – is $169.99. The Chiefs personalized option is the site most popular jersey right now.
Travis Kelce Kansas City Chiefs Fanatics Branded Player Icon Name & Number T-Shirt – Red – is $34.99. It's not truly game time until Travis Kelce takes the field. Show your excitement to watch your favorite Kansas City Chiefs star in action with this Player Icon Name and Number T-shirt from Fanatics Branded. It comes in black. Get the women's version for $44.99.
Travis Kelce Kansas City Chiefs Nike 2023 Salute To Service Limited Jersey – Brown – is $184.99. Honor our service members while supporting the Kansas City Chiefs with this Travis Kelce 2023 Salute To Service Limited Jersey. This Nike gear features a military-inspired color scheme with an American Flag patch on the right sleeve and the Salute to Service ribbon on the other. The youth version is $119.99.
___
© 2023 Advance Local Media LLC
Distributed by Tribune Content Agency, LLC.