More than 50 years after Steve Reed left Vietnam, he is still on patrol.
At 76, the Army veteran of a long-range reconnaissance patrol unit and retired Sacramento police officer finds his targets as part of his routine: at a car wash, in the grocery store, at the dentist's office.
And once he's found a military veteran, his interrogation begins. Where did you serve? Do you have any health problems? Are you getting any Veterans Administration benefits? And, if not, can I help?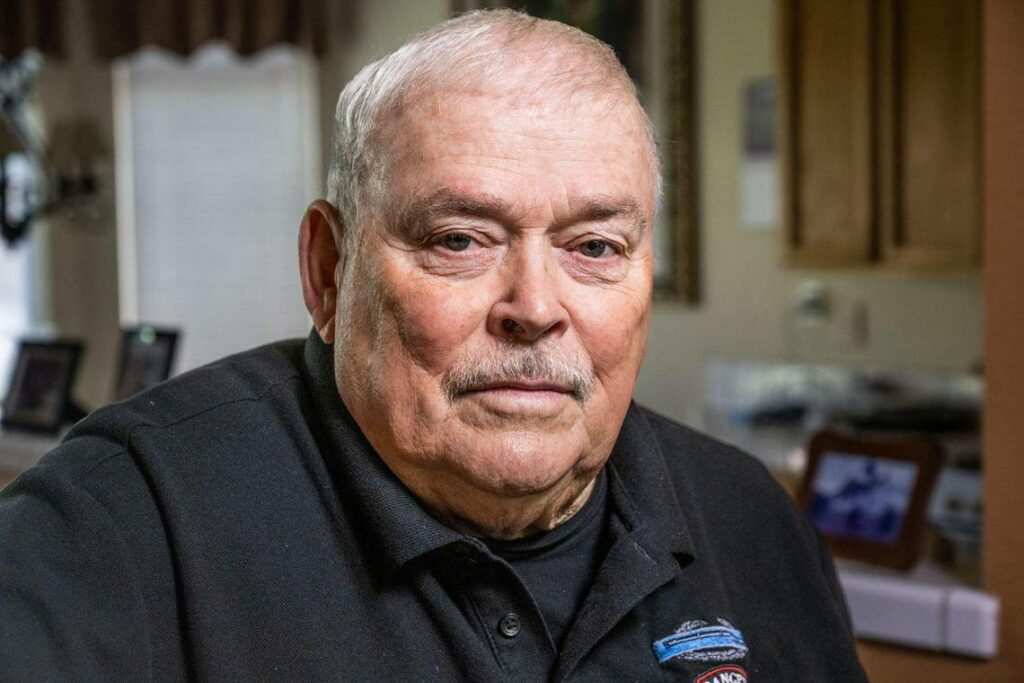 "I wear my Vietnam hat, and that's a brotherhood, and immediately I get contacts all the time," Reed said in a recent interview in his Elk Grove home, where he is surrounded by photographs and memorabilia from the Vietnam War and his time as "LRRP," the nickname given to the small units that operated in the jungle doing surveillance. "I've been doing it for about four or five years, and I'd say I've helped probably around 70 people."
His goal is simple: convince any veteran who may have health problems associated with their service to seek the compensation they have earned from the Veterans Administration.
He says he has helped veterans from World War II onward, driving some to their appointments, studying the internet to find resources for them and helping them navigate a system some simply believe is too complex.
"See, these guys, they're so afraid to go in, the VA is intimidating for them, it totally intimidates them," Reed said. "Sometimes, it takes me a year to get somebody to go in there."
Reed says his efforts have helped veterans receive compensation ranging from a few hundred dollars a month to $200,000 for a veteran whose duty guarding planes left him ill from breathing in jet fuel fumes.
Most are strangers he comes across, or people who have heard about his efforts and call him for help.
One was a former colleague from the police department, a retired homicide detective named Gene Burchett who had been stationed in Okinawa and spent three months temporary duty working supply in Vietnam.
After he retired, Burchett had a heart attack and Reed went to work.
"I went into cardiac arrest and it changed my life," Burchett said. "Steve heard about my heart attack and he called me and said, 'Hey, you know this could be connected (to your military service)."
Burchett said he wasn't convinced, especially given his limited time in Vietnam compared to others.
"You see so many veterans that have really paid for their service, with limbs cut off and oxygen tanks and in wheelchairs," Burchett said. "And I always thought, I didn't see combat, I'd feel guilty taking money when there's others that really need it.
"But he worked on me and worked on me, and finally he dragged me down to the VA and had me file a claim. And it's probably the best thing that ever happened to me."
Burchett, 75, says that within six months of applying he began receiving benefits, and now gets $2,600 a month that is helping him plan for helping his 30-year-old son, who has autism.
"It is really helpful for me and my family," Burchett said. "And it would not have happened without Steve."
Veterans already have a wealth of resources to seek help in getting services, from the VA itself to organizations like Vietnam Veterans of America and others.
But Reed says he finds many who simply don't want to reach out to seek services or don't know how, and that his own experience with heart problems and PTSD led to him deciding to try and help.
"I was on the computer looking up Agent Orange stuff because I had been exposed to Agent Orange for all that time," Reed said, adding that he found the VA recognizes the connection between some heart disease and the defoliant.
"So, lo and behold, I ended up filing a claim, and I also filed a claim for my knee, which I hurt when I was jumping out of a helicopter and had to have a surgery on it when I got home," he said. "And I got compensation for it.
"But during that time I started realizing what a chore it was… Some of the guys I virtually have to drag in there to get them to go. I started doing just one and two at a time."
His latest effort came last month, when the family of a 77-year-old Vietnam veteran called him asking for help, Reed said.
The man was sleeping on the floor of his home littered with trash, boxes and debris, and suffering from heart problems and other health issues.
"He just didn't care, and the family was beside themselves," Reed said. "But he was pretty receptive when I called him and made him an appointment at the VA."
Now, Reed says, he has helped arrange for a social worker to help the veteran and has a follow-up appointment at the VA next week to begin the process of seeking compensation for exposure to Agent Orange and other issues.
"I've done it for people I met at the car wash, I've done it at the grocery store," Reed said. "When you wear the Vietnam Service hat there's a connection and immediately there's a brotherhood. It's a different brotherhood than it was in law enforcement. It's much more intense to me, being a veteran."
___
© 2023 The Sacramento Bee
Distributed by Tribune Content Agency, LLC.